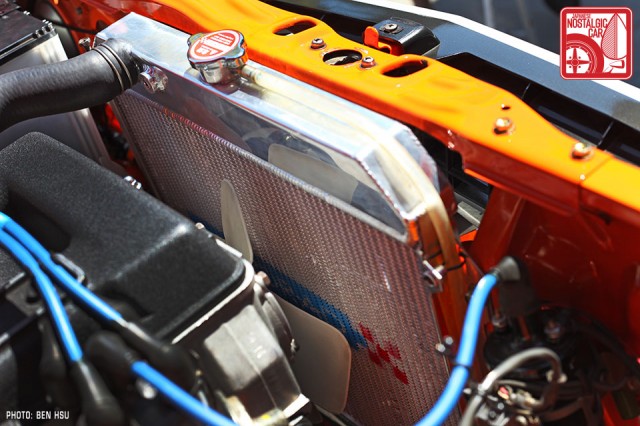 We know it can be hard to find parts for your nostalgic car, but Koyorad has always been one of the biggest supporters of the old school scene. We all know that old cars could use a bump in the cooling department, and they've come out with high-quality aluminum radiators for the Datsun 510 and 240Z, as well as the first-gen Toyota Celica and AE86. Now one for the second-gen Corollas like the TE27 is in the works.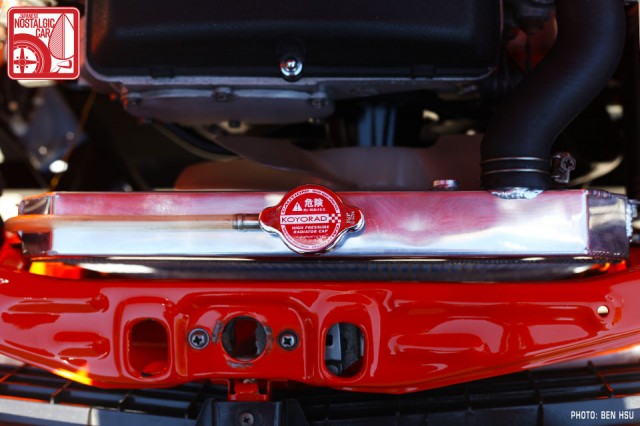 After Vintage Auto Salon, we met up with Patrick Ng and his show-quality TE27 Corolla SR-5 to check out a prototype. As you can see, it's thicker than the stock unit (36 vs 31 mm), but it's designed so that use of the stock fan shroud is possible should you choose to retain it. The production version will feature Koyorad's "VH" core, which has Koyo's highest fin and tube density for improved heat transfer.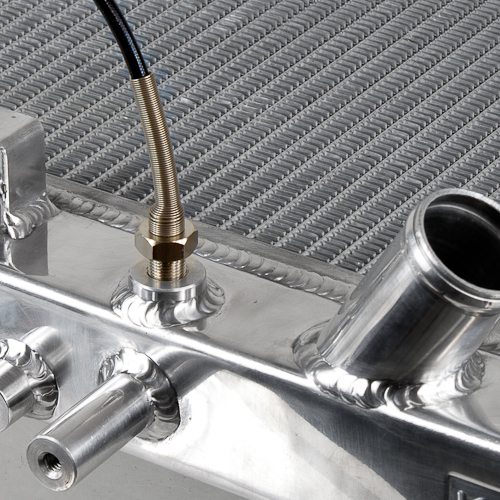 As is typical of all Koyorad radiators, a 1/8 threaded PT temperature sensor port in the upper tank, allowing for clean installation of a water temp sensor supplied with most Japanese aftermarket gauges. The port can also be adapted for a forced induction coolant return line.  The estimated on-sale date is December 2013.