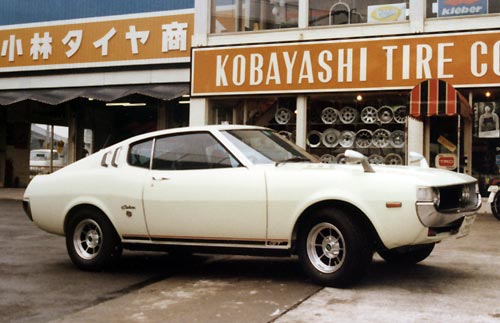 Kobayashi Tire & Wheel is totally old school. How old? According to its website, the tire & wheel shop was established way back in 1923! You can tell this isn't your run-of-the-mill JDM version of Big O Tires, because they didn't open up their second chain until 1997.
The best part is, they've taken (and developed, and subsequently scanned and posted) a Mazinger-sized library of photographs from the heyday of chrome bumpered motoring.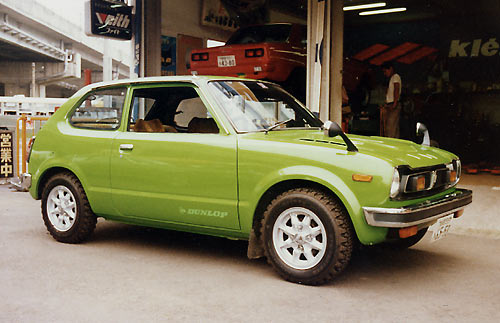 You might find a lime green SB1 Honda Civic on the lot of an American garage or two. It might even be wearing vintage Enkei Competitions. But would you find a bright red hakosuka Skyline behind it on the lift?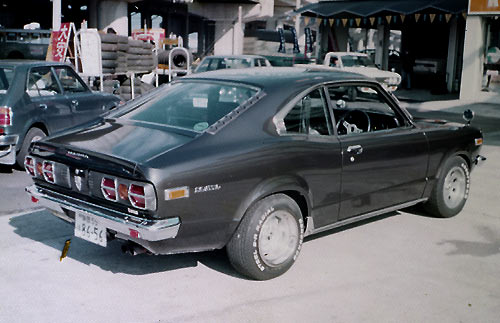 The Mazda RX-3 Savanna in the foreground is cool enough, but again, the Datsun 620, 510, Civic and Cedric (?) in the background makes this photo ooze nostalgia.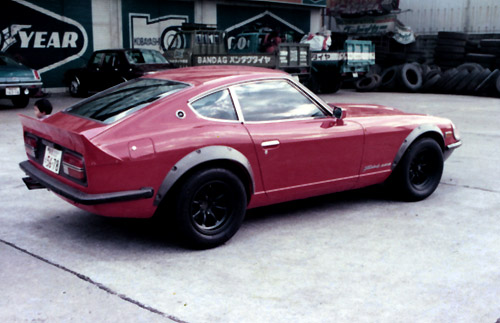 Many of the vintage wheels we love are represented. Here's a Nissan Fairlady 240ZG on practically mandatory black Wats.
Here's the SSR MkII, made by Enkei, on a rather ungainly 2+2 Fairlady Z G-Nose.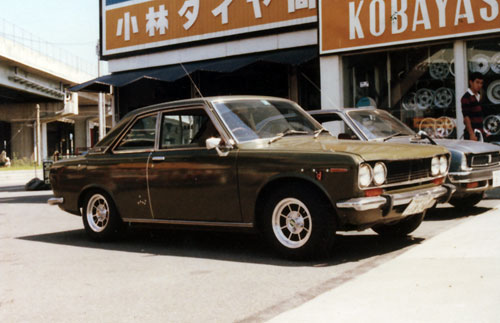 But Hayashi Streets appear on far more cars. Note the door mirror conversion on the 510 Bluebird Coupe.
We so rarely get to post photos of the Isuzu 117 so when we see one lowered on General Drag-Rite radials, it's worth mentioning.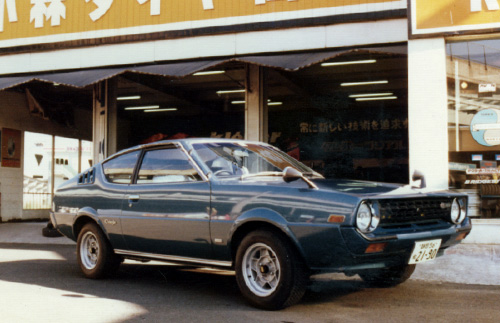 Likewise, the Mitsubishi Lancer Celeste on ATS Classics.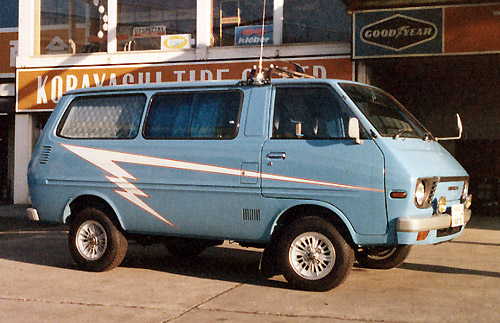 If the Toyota Town Ace is a-rockin'…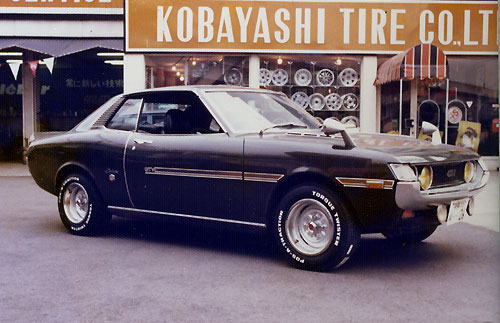 It seems that part of Kobayashi's business involved re-barreling steelies. The added dish gets you Pos-A-Traction Torque Twisters under your daruma Celica.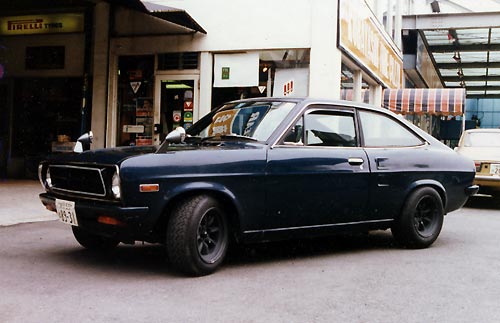 Another set of black Watanabes, this time under a midnight blue B110 Sunny that boasts a mean, period correct stance.
This C130 Laurel Hardtop with staggered Enkei Racing rims must have been quite the ride back then. In a land where customer service is already top notch, the employees at Kobayashi must have really been dedicated car guys to take and keep all these photos back in the day. But we'd take our nostalgics to them on any day. There are many more in the gallery below, and even more on the Kobayashi Tire & Wheel website.
Hat tip to Jun I.