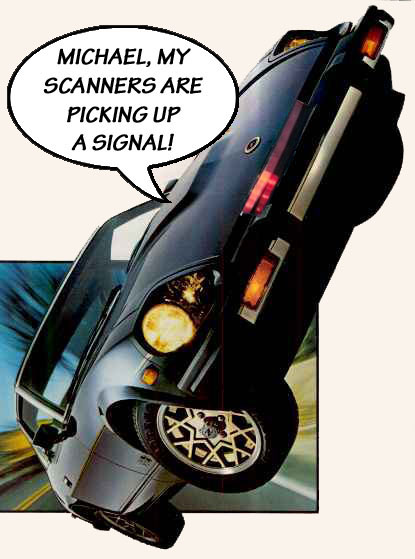 The cultural landmarks of our youth continue to be mined like blood diamonds. This time, it's that shadowy flight into the dangerous world of a man – who does not exist. Yes, Knight Rider is the latest 80s nostalgia to be unceremoniously harpooned and dragged aboard the H.M.S. Hollywood Remake.
Last week, news broke on Jalopnik that the star car playing the Knight Industries Two Thousand would be a Ford Mustang Shelby GT500KR. While this might ignite a self-aware pony car war that could see KITT going mano-a-mano with the autonomous Camaro Bumblebee from Transformers, what does any of this have to do with nostalgics, you might ask.
And we might answer, the original KITT was supposed to be a Datsun! According to the book Hollywood and TV Movie Cars by G. William Krause, "[Producer Harker Wade] said he was working with Glen Larson (The Fall Guy) on a new action- adventure show that starred a computerized talking car. A Datsun Z was written into the original script…"
Like, totally awesome! From the years 1982 to 1986, for one hour a week, you couldn't pry us from the TV with a 6-foot crowbar as The Hoff and KITT turbo-boosted their way into our hearts and minds. The Datsun 280ZX was the car to have in '81, and computers were finally getting small enough to fit on two or three desks put together, so a sentient AI living inside a dashboard wasn't completely out of the question, was it?
If GM hadn't been ready to debut a new Pontiac Firebird in 1982, this plan would have gone through, and we're sure that in the resulting timeline of that alternate universe Datsuns would bring peace to the Middle East, solve global warming, and everyone would be able to afford a vintage Skyline. Imagine the uber-great story line potential when the digital-agey stylings of the 300ZX debuted in 1984. Then, for the present-day remake we could have a NISMO 350Z or GT-R. The possibilities are endless. Ah, what could have been…
Silver lining: 229 now-rare Dodge Chargers were used/destroyed during the run of Dukes of Hazzard, so at least a few Datsuns were spared from a similar fate. Also, from this.