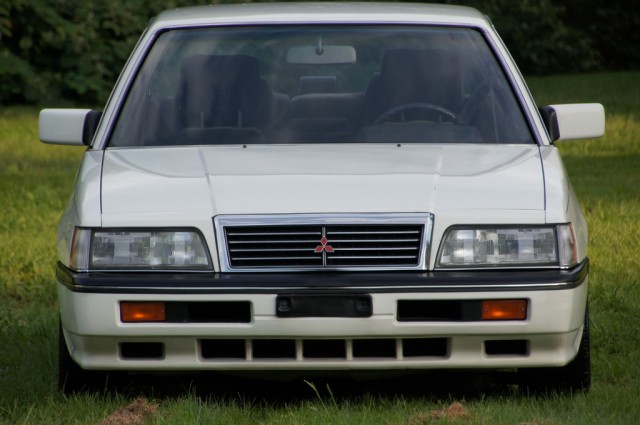 With all the JCCS coverage going on it's time for east coasters' yearly grumble session about their lack of clean cars. While it's true that faded 510s and AE86s are not on every corner there, it's equally true that when an old Japanese car does appear you can bet it's going to be dead mint. Case in point: a 1988 Mitsubishi Galant Sigma currently on eBay in Philadelphia.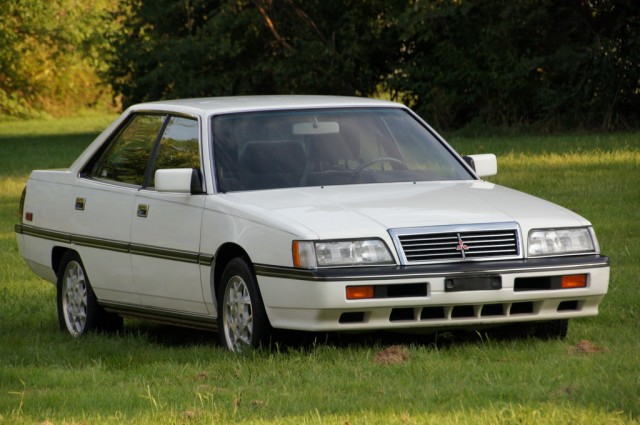 Completely forgotten when new, these sedans are as rare as uncooked hamburger nowadays. To the uninitiated they may look unspectacular, but these were created by the wide-reaching Triple Diamond Syndicate during the height of the Bubble Economy.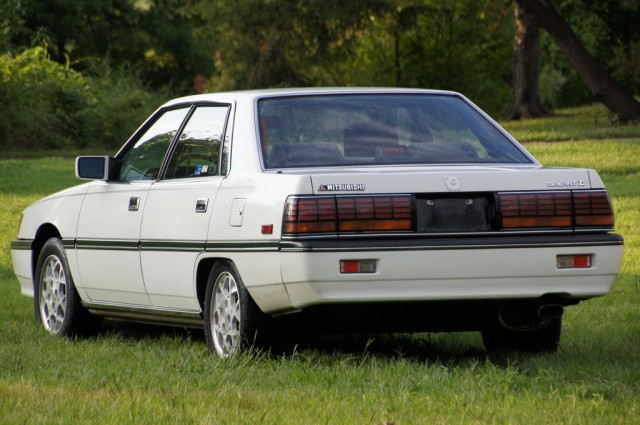 That means fantastically high-tech styling that would look right at home in Black Rain or even Blade Runner. This example has only 38,000 miles and every panel is straight as an arrow on an already angular body. Also, it's hard to tell from the photos but this is quite possibly a B-pillarless four-door hardtop, which is just rad no matter what.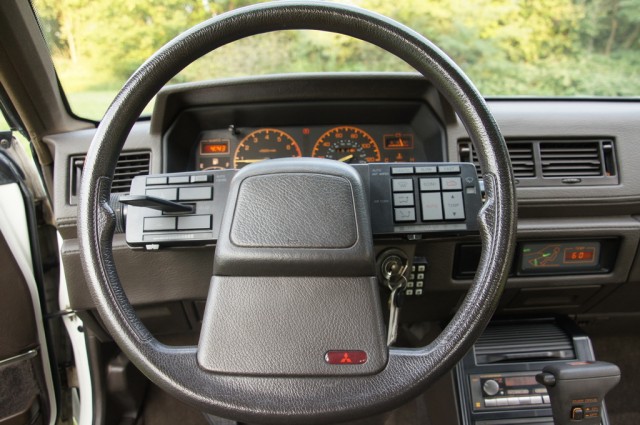 Naturally, the interior resembles an X-Wing fighter's cockpit, with a matrix of buttons and horizontal lines. Plus it features Mitsubishi's trademark monospoke steering wheel.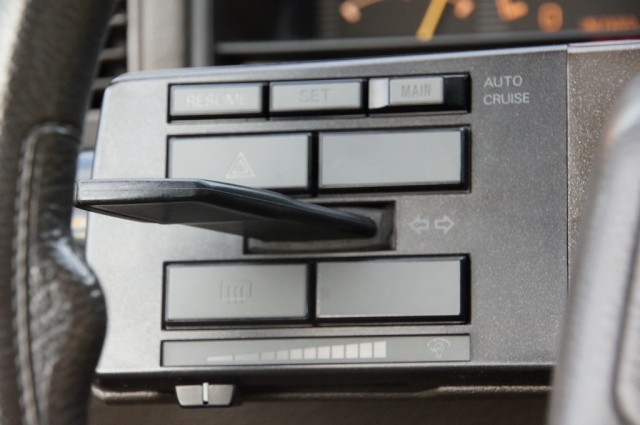 How can you not love a turn signal stalk that looks like this?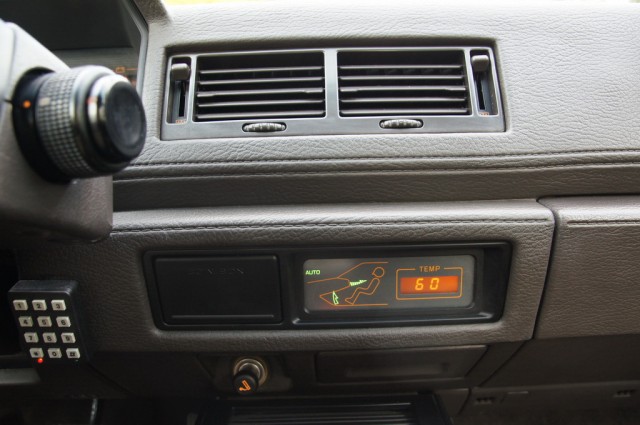 Plus, there are no less than three sideways-facing men's room stick figures hidden throughout the dashboard, which is sure to make our pal Murilee Martin a happy man.
Offered at $7,995, the seller likely unearthed this gem and is flipping it for a profit, but where else are you going to find such a fine example of Mitsubishi Motors craftsmanship?  See the auction on eBay and what is likely the most comprehensive set of photos ever taken of a Galant Sigma, saved here for posterity.
[via Autoblog]