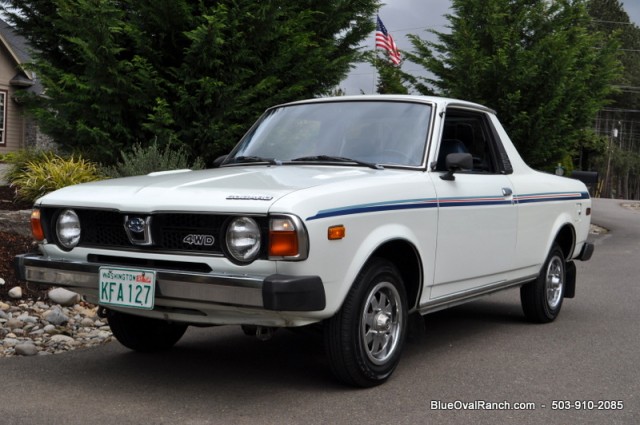 Here in SoCal, the one marque of nostalgic we rarely see is Subaru. There just wasn't much need for 4WD passenger vehicles in the perpetually sunny climes of Los Angeles. Subaru BRATs occasionally show up in junkyards — and judging by the layers of dust only after sitting immobile for years — but I can't even remember the last time I saw one on the street. That's why this all-original 1979 with just 44,726 miles on the clock just blows my mind.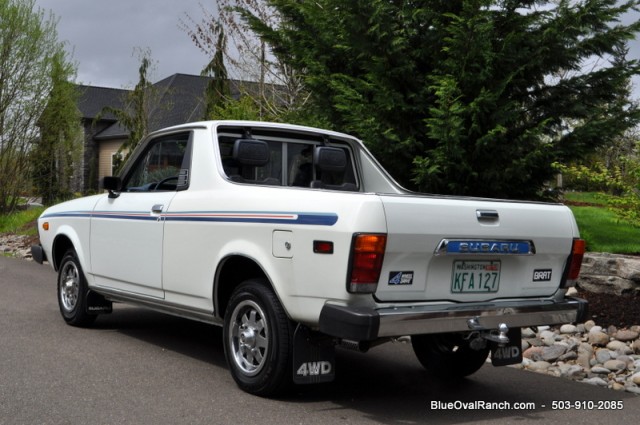 Not only does this car lack any rust, it comes with an OCD logbook of every mile driven. The seller's lengthy treatise on the condition of the paint makes one believe he's gone over it with a fine tooth comb. Though some the rear quarter has been repaired and repainted, the only other bits of non-factory paint are small touch-up jobs.
The interior is as clean and shiny as the chrome. BRATs, like any small pickup, were pretty well used up and discarded, making one in such fresh condition an extremely rare find. With just under three days to go, the bidding is at $6,766 and there's no reserve. You don't see many mint Subarus these days, but when they appear they're a thing of beauty.
[via BaT]