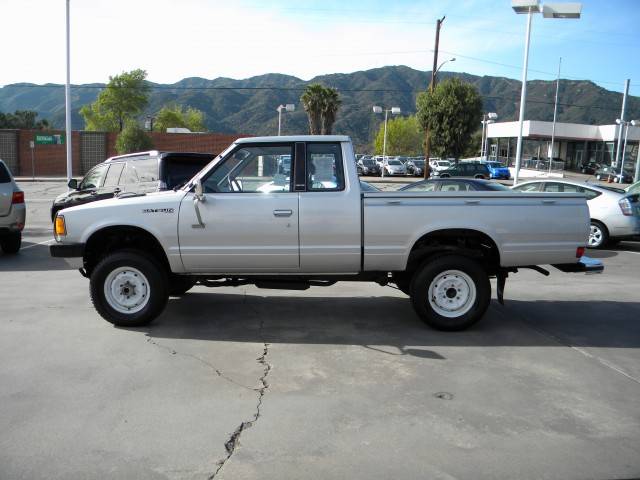 It's not often that you see an old Datsun pickup that isn't trundling down the slow lane, sagging under the weight of a landscaping crew's livelihood. These trucks were workhorses, and affordable ones at that, so it's pretty darn amazing to see an original 1982 Datsun 720 King Cab 4WD pickup with only 38,000 miles on the clock.
We're sad that it's not a snazzier retro color instead of silver, but this thing is still cherry. The 620 was one of the best looking pickups ever made but the 720 charged into the next decade with contemporary styling — ie, boxy, boxy boxy! "Well yeah," your saying, "It's a pickup," but we'll chalk it up to the 80s.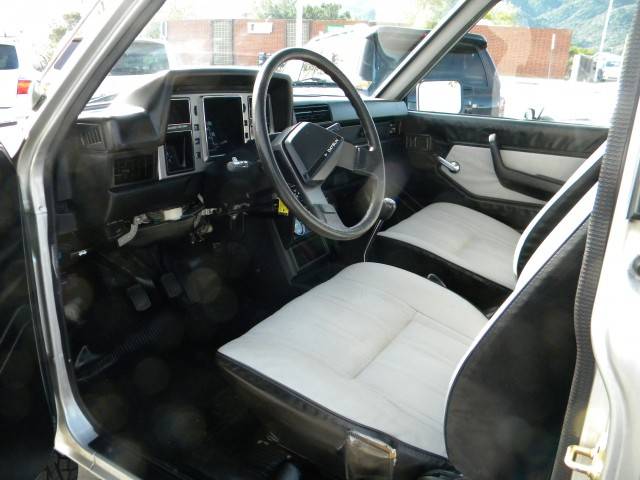 I mean, even the dash is all squares and straight edges. Look at the gauges, the console, the vents, even the armrests. Frankly we're shocked that the steering wheel was allowed to be round. Nevertheless, it's a fine specimen of Japanese dromedary that's all but extinct. Where can you even buy a small pickup nowadays? Gone are the Nissans and Toyotas, not to mention the Mazda B-series, Mitsubishi Mighty Maxes, and even the Isuzu Pup.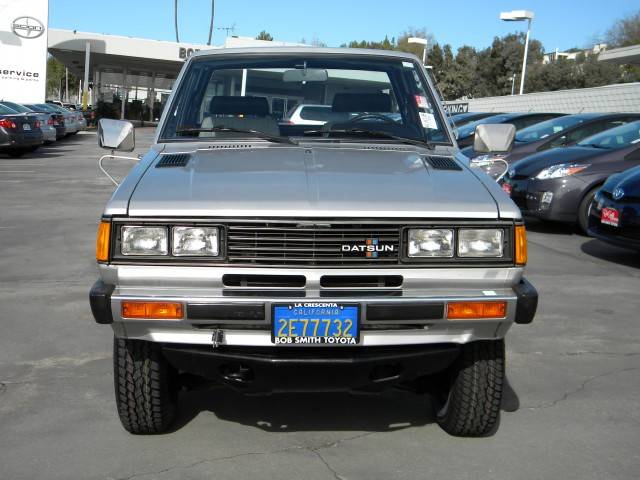 And what might be the asking price for this blue-plate special? Bob Smith Toyota of La Crescenta, California wants about $8,000 for it. That's probably not far what what it cost when new, and a restored '79 Toyota 4WD pickup recently sold for $12,500 (Or if you prefer earlier ones there's a pair of Datsun 521s available as well). The owner probably traded it in for a gargantuan new Tacoma or something.
Thanks to Jeff L. for the tip.