Want a brand-new E20 Toyota Corolla that has sat untouched since 1974? It's there for the taking. All you have to do is sneak it out of the demilitarized zone on the island nation of Cyprus.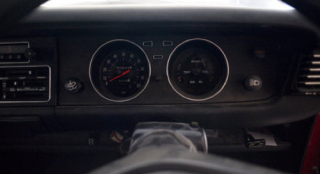 UN Peacekeepers are documenting Nicosia, Cyprus, a city that lies in the 134-square-mile United Nations buffer zone. It was set up 37 years ago during a period of intense fighting between Cyprus's Greek and Turkish inhabitants. When the UN stepped in, residents had to abandon homes and businesses with little warning. The result is a dusty time capsule town frozen for nearly four decades.
Among the ruins is a local Toyota showroom housing a pair of second-gen Corollas. According to Corporal Kevin Roberts:
"There's a Toyota Corolla 1974 which has 38 miles on the clock. When you open the doors you get hit with a fresh smell of untouched leather and the plastic wrapping remains on the inside of the doors. It's a bit spooky."
Circle of life moment: The UN soldiers are combing the region in Toyota Land Cruiser Prados.