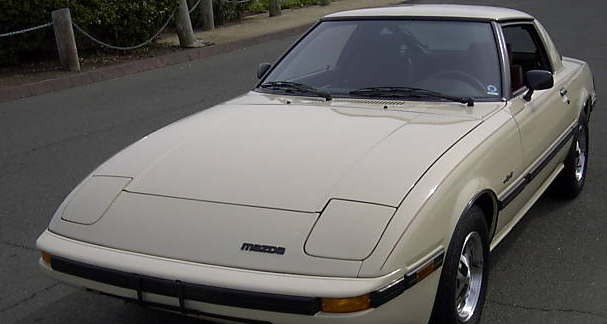 At this rate, your JNC editors are going to run out of kidneys by Wednesday. Not only have we seen a 1427-mile Mazda RX-4 and a 33,000-mile '79 Honda Civic, now there's a 1985 Mazda RX-7 with only 2450 miles on eBay. What's going on here? Is the Great Depression Part Deux forcing owners to release these specimens into the free market?
According to the seller, who also happens to be the original owner, this creamy white RX-7 has a chocolate brown interior topped with a dash of orange pinstripe. Delicious. It has always been garaged, and driven around the block every month to keep things fresh. If you do the math, that's an average of 9 miles per month.
At the time of this writing, the bidding is up to $1525. But the owner will part with what has been a fixture in his life for the past 23 years for a mere BuyItNow of $15,000. Seeing as how the last new RX-7 cost over $40K and this one is new for all intents and purposes, $15K is a bargain. Follow the jump for more pics.
Thanks to pqjim for the tip!