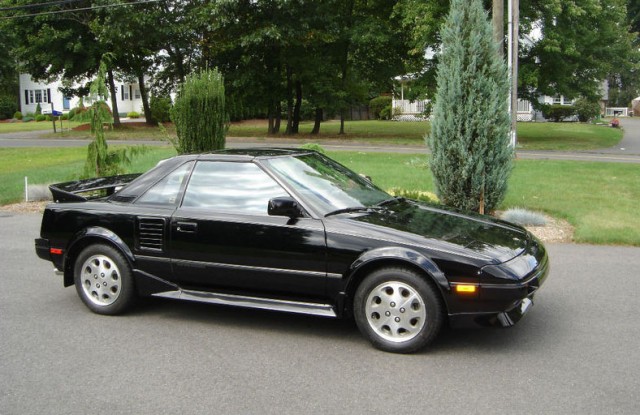 Where have cars like this gone? Back when Jean-Luc Picard was captain of the Enterprise, the only thing that could make Toyota's lightweight midship runabout even more fun was taking its high-revving 4A-GE — the same one found in the legendary AE86 — and strapping on a factory supercharger. The result packed 145 angry horsepower into a sub-2500-pound car that looked as if it could transform into an Autobot at any moment.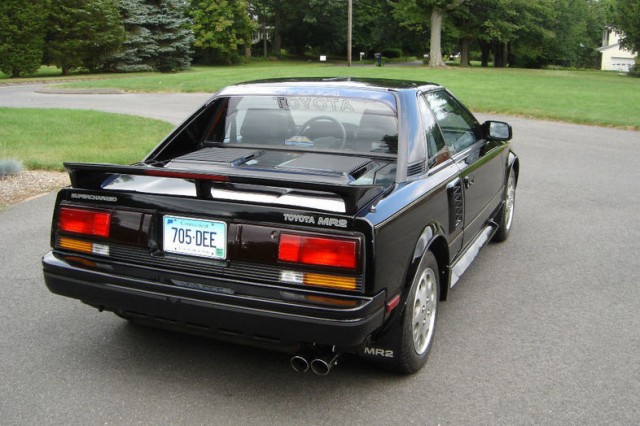 If you were too young, poor or short-sighted to buy one in 1988, here's your chance to redeem yourself. The original owner of a 1989 Toyota MR2 SC in South Windsor, Connecticut (the second New England car in a row!) is culling his herd. We don't know how he could have resisted putting less than 22,000 miles on this car in over two decades, but his loss is your gain.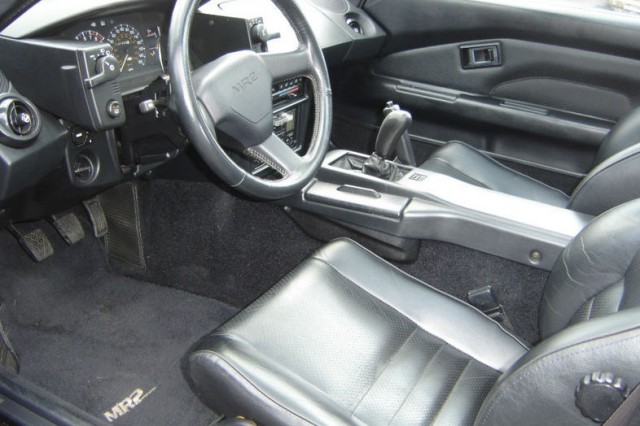 This black-on-black specimen has all the trimmings — leather, T-tops, and three pedals. It's been garaged for its entire life, and we have to agree that the car looks pristine.

Behold the spotlessness of that 4A-GZE. At the time of this writing the bids are up to a tick over $11,000. The seller is saying goodbye because he's got a 2003 Corvette Z06 to drive. We think that's a huge mistake — legions of fanboys will ensure the 'Vette is still plentiful in 20 years, but how will you find another MR2 like this?