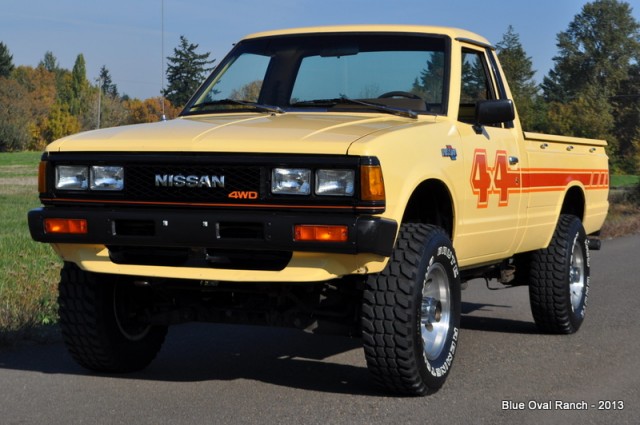 Want to stand out from the crowd and express your love for retro 80s styling? Now's your chance. This 1983 Datsun 720 4×4 pickup is beautifully unmolested, and at 30 years old, looks almost brand new save for some minor bed wear that proves it was used as intended.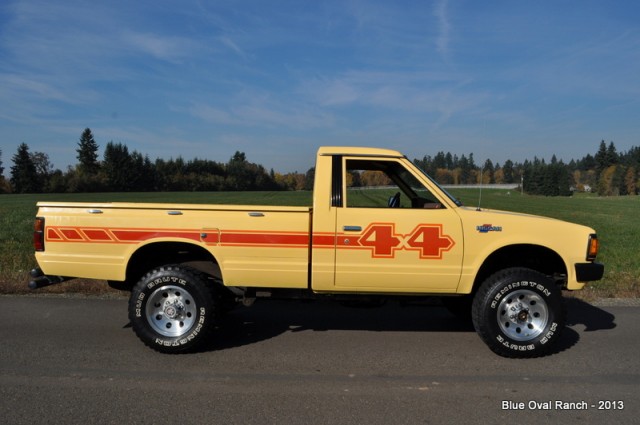 The crème brûlée color scheme of tan paint and oversized orange decals is just the thing to show off your pride for the most flamboyant decade in recent history.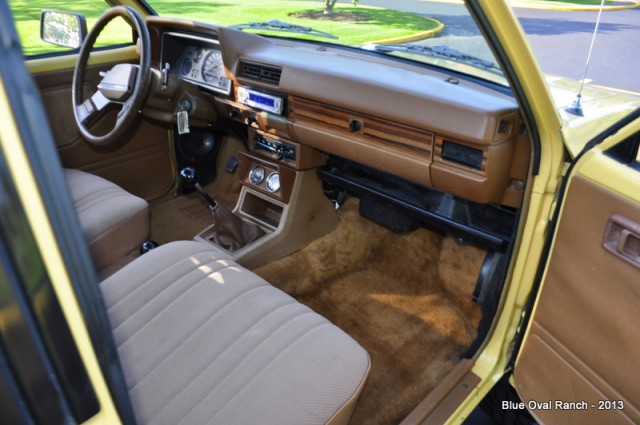 Plus, it sports both the Datsun and Nissan name, making this one serious collectible for fans of the marque. While it looks to have a mild lift with aftermarket wheels, it was tastefully executed and does not detract from the overall package.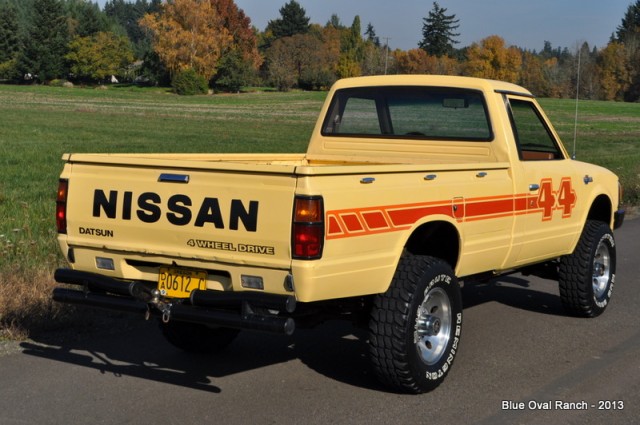 As a lover of old Japanese 4x4s, it's exactly this that I hope we see more of at JCCS in the future. Get to bidding before Adam Carolla sees it!
Guest Writer Bart Wilkus is founder of IsuzuGeek.org, a Japanese nostalgic truck enthusiast, and owner of an incredible Isuzu Impulse RS Turbo Special Edition.