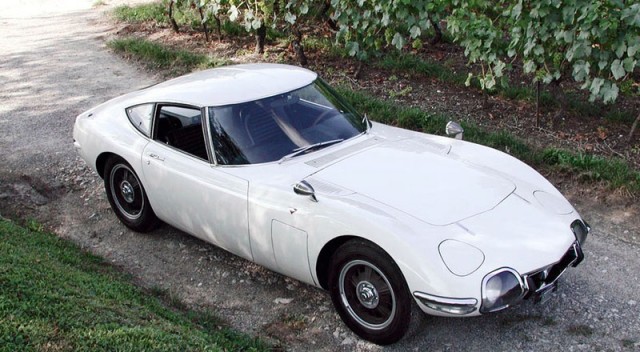 The 2000GT marketwatch continues with car number 101, which is currently being offered for $995,000 in La Jolla, California. Although this example was originally a US-market model, it has the uniqueness of having lived in Japan for many years. Having been tuned, fiddled with and slightly personalized in the Japanese environment, it's almost a true JDM 2000GT with LHD being the only difference.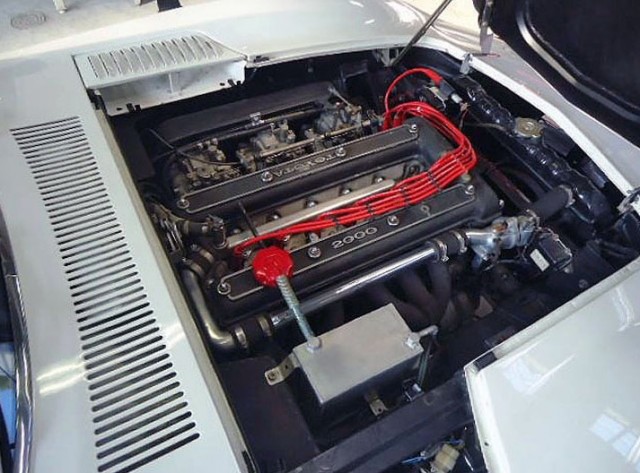 It's not 100 percent original, but it does have a bunch of Japanese touches throughout. It appears the motor has been massaged a little as it has the addition of a catch can breather system. We'd ditch the red oil cap, but the red plug wires we can live with. The magnesium wheels could use some Mothers mag polish.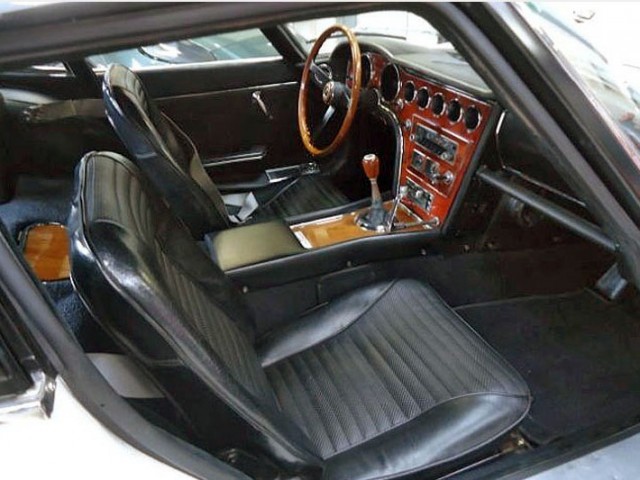 The wood on the dash may have been replaced because it's a slighly different color than the console, but the interior especially carpet is absolutely mint. Overall, it's a good typical Japanese restoration with correct color trim. Many non-Japanese restos never paint the headlight buckets black, and the taillight bezels are the correct finish. Fender mirrors seem to be later model all-gray examples, but at least they haven't been shaved or replaced by sketchy ones.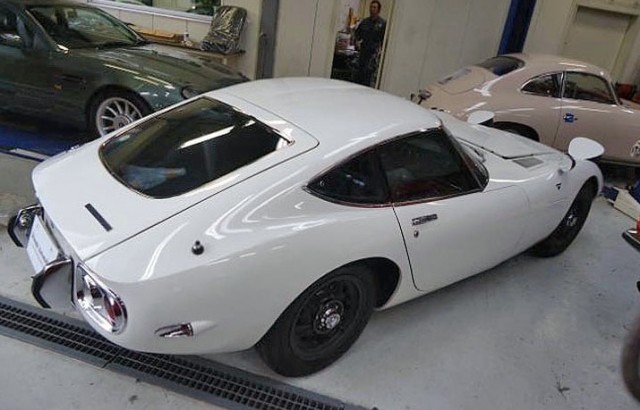 Its life in Japan also means that its service items such as plug wires, wiper blades, oil filter and other miscellaneous items likely JDM. It even has Japanese-market Bridgestone Sneaker tires. That makes it quite unique, as very few true JDM 2000GTs have left Japan. See the listing on Anamera.
via Bring A Trailer.