Just when you thought you'd seen every Datsun sold in North America, a 1960 Datsun 1200 Van shows up on ebay in La Grange, California. We at JNC have been around a lot of Datsuns, but none of us had seen one of these before.

It appears to be the real deal, too. The VIN plate identifies the chassis code as VPL221 (V for the long back "van" and L for left hand drive). 1960 was the year Nissan USA was established, so this both one of the earliest and one of the rarest Datsuns sold in the US.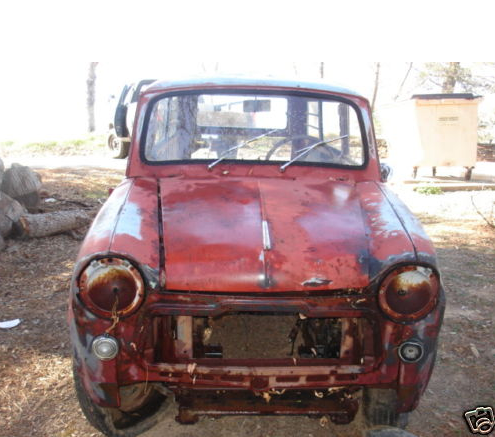 It's been sitting since the 60s and is missing a drivetrain. The front end is, um, worn. However, there are probably enough remaining Bluebird 1000s out there to scavenge parts from, and fortunately the section that makes this van a van is still in tact.
At the current no-reserve bid of $56, it's not exactly going to cost you a kidney but the restoration probably will. Hopefully this rare beast will find a good home.