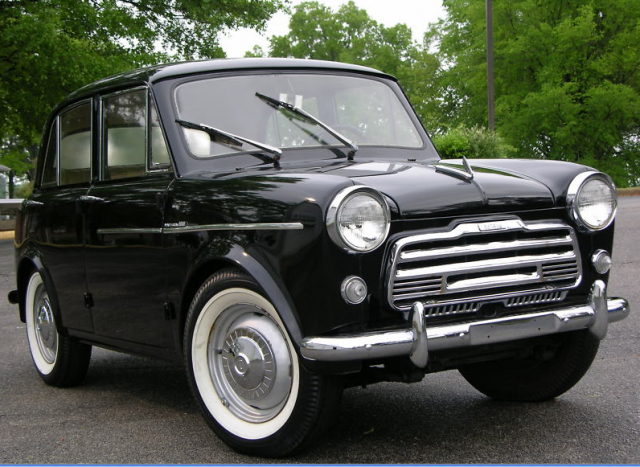 It's not every day you find a 1959 Datsun 1000 on eBay. This L210 is probably one of the earliest Nissan products ever sold in the US. This ancestor of the Bluebird is not for the faint of heart though. With a 37-horsepower OHV motor and four-wheel leaf spring suspension, it ain't gonna hit the autocross like its great-great-grandson the 510. Two of these babies did, however, circumnavigate the continent of Australia in the 1958 Mobilgas Trial and one of them even won its class.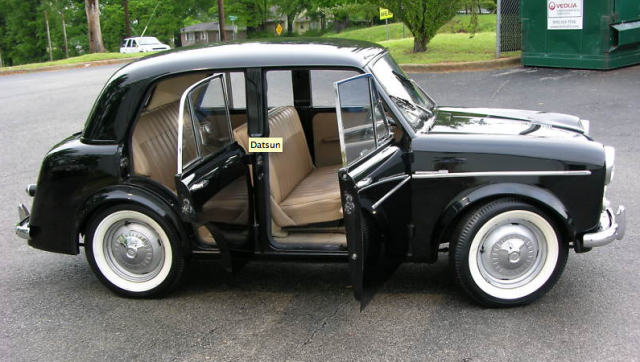 A couple of nagging issues may prevent you from placing a bid. The rear window is currently plastic and getting the right slice of glass won't be easy. And it's missing a dash clock. The most damning is the interior. The seats, door panels and trunk appear to have been reupholstered in a look that is less than period correct. Finding a clean interior for a half-century old Datsun isn't an easy task but they could have at least gone with something a bit more accurate.
But, if you can live with that and pick it up from Birmingham, Alabama, place a bid for at least $5000.
[eBay]