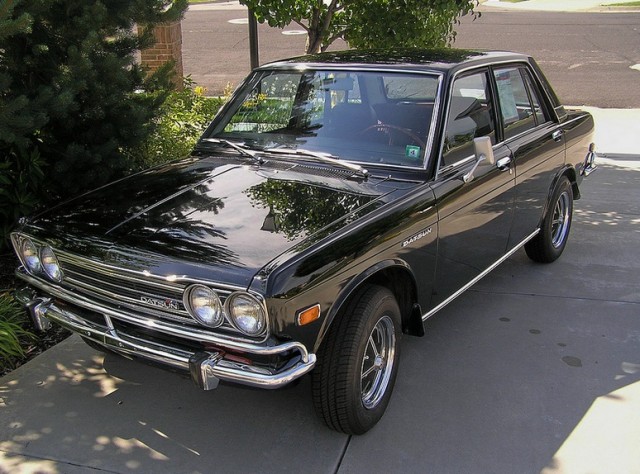 Blame it on being too successful a race car, but it's hard to find an unmolested Datsun 510 these days. Most owners seem intent on turning them into rat rods, BRE replicas or flat-out hoonmobiles with smog-exempt SR20s. To paraphrase Seinfeld, not that there's anything wrong with that, but we hope this 1971 Datsun 510 goes to a collector.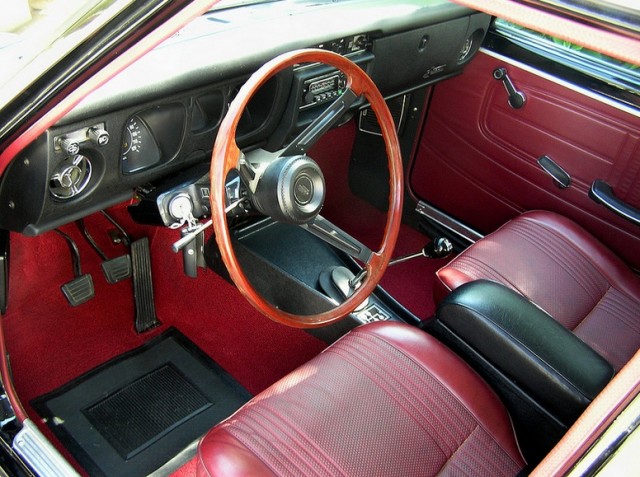 You see, not only does this 510 have just one family in its ownership history, not only does it have merely 19,000 miles on the odometer, and not only is it mint, but it comes in exceedingly rare factory black paint. We're not sure how many 510s were painted black, but we do know that this is only the second one we've ever seen.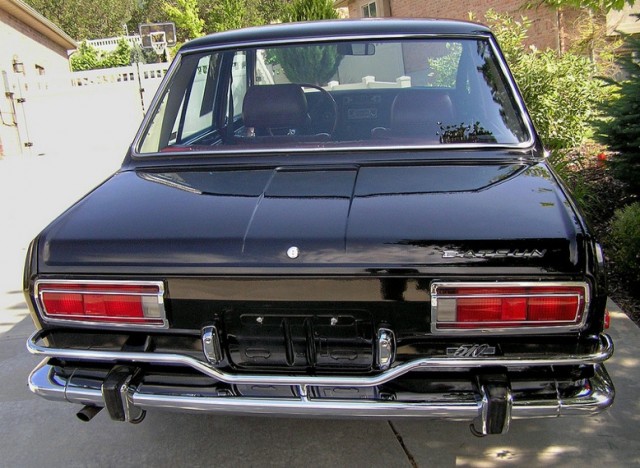 If you are familiar with Japanese cars, you'll know that black was a color usually reserved for luxury cars like the Toyota Crown, Prince Gloria, or the Century/President/Debonair trio of VIP sleds. Rarely would a Bluebird-class car be painted black. Combined with a deep red interior that still has plastic wrapping on the rear door panels, it appears to have had luxury pretensions.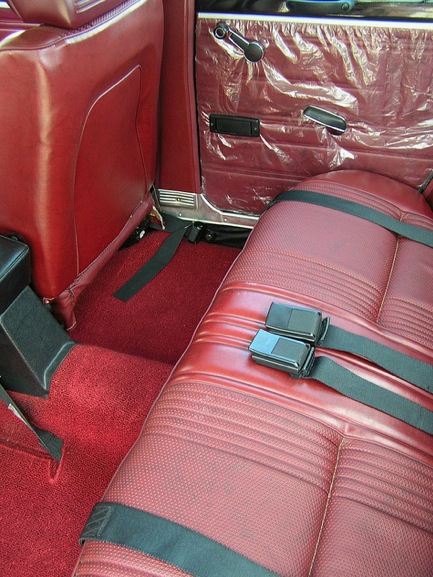 Many of its not-so-stock looking items, like its bumper guards, Clarion sound system and Kelsey wheels (an American knockoff of British Rostyle wheels found on MGs and Capris), were period dealer add-ons. According to the seller, the only things that have been replaced are the battery, some rubber parts, and a 4-speed transmission that replaced the one damaged when the owner drove it cross-country after it had been sitting too long.
Regardless, it seems like a solid buy at a $7,950 asking price. Supposedly the owner has already received 40 offers. Maybe you can be number 41. The car is located in Ogden, Utah. See the original ad at Bring A Trailer.