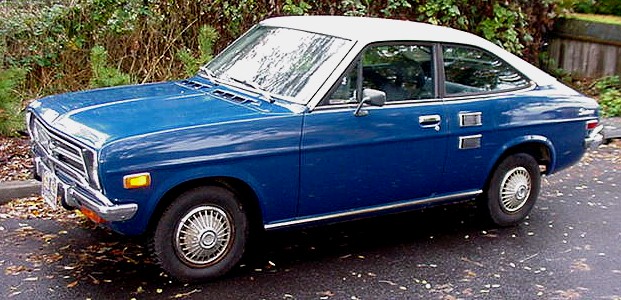 Right now on Ebay there's a 1972 Datsun 1200 Coupe for sale, with a claimed mileage of only 17,181. Nissan USA marketed it as a fuel saver back in the day, with ads trumpeting its ability to drive from New York to Los Angeles for under $30 in fuel (in 1972 dollars, of course). 
Back in Japan, however, it was a stalwart of touring sedan races, and tricked out B110 Sunnys could be seen tearing around Fuji Speedway doing battle with TE27 Corollas, Celicas and Starlets.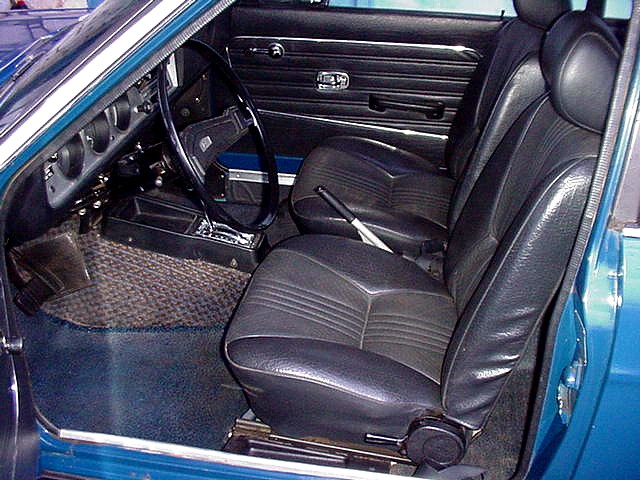 This particular example is, tragically, an automatic so it won't be giving a 2T-G powered Toyota a run for the money any time soon. But the previous owner seems to have taken its petrol-sipping frugalness to heart with a period US Forest Service Woodsy Owl "Give a Hoot, Don't Pollute" sticker on the back!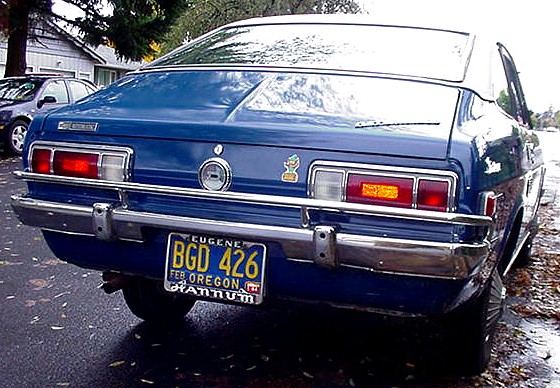 According to the seller this car was owned by an elderly lady who purchased the car in 1975, drove it for nine years, and put it away. It would certainly appear that the claim of it being garage-stored since 1984 ring true.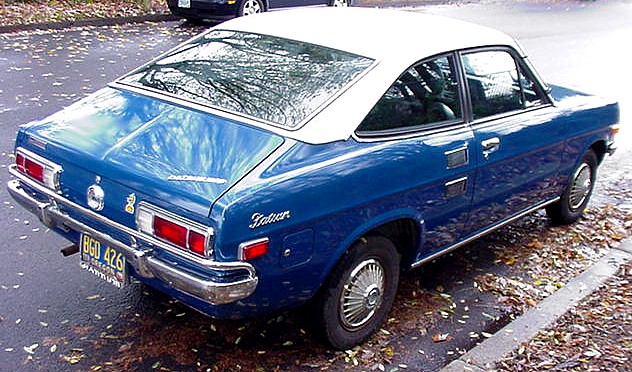 The paint is said to be all original, the vinyl still soft, and dash uncracked. The photos of the interior certainly look phenomenal, and would appear to corroborate its claims of having been stored for 28 years.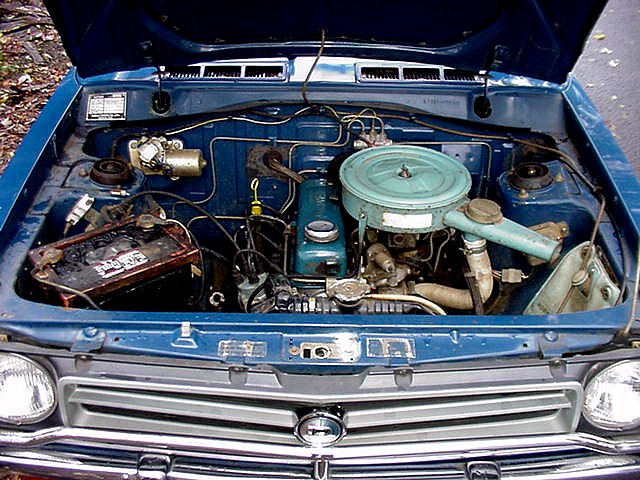 Now it appears to be in the possession of a flipper, who replaced some items decayed by time like the fuel pump and brake master, and who says the car started right up with some fresh petrol.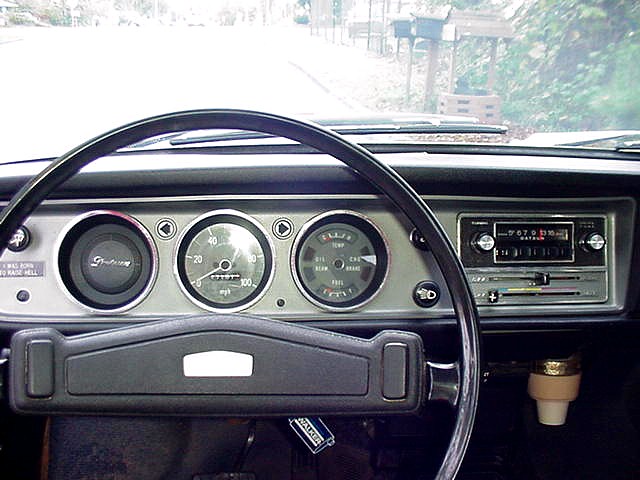 At the time of this writing the bidding is up to $8,700 with three days left. We don't condone flipping, but if you simply cannot live without an all-original B110 in your life, this is your chance. Click here for the auction.