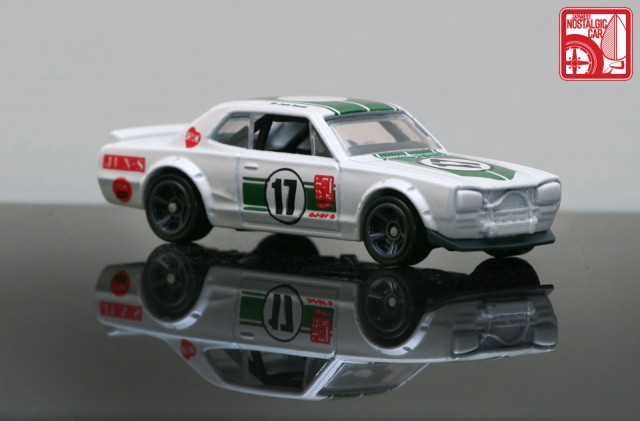 If you guys were excited about the Hot Wheels Hakosuka, then buckle your racing harnesses because the boys at Mattel are about to double down. That's right, they are doing a kenmeri too.
If you look at the newly released 2011 Hot Wheels checklist, number 22 might catch your eye: Nissan Skyline 2000GT-R. Jun Imai, the designer behind both castings, has confirmed with us that this is indeed the KPGC110. Mr. Imai is really pulling hard for the nostalgic rides, so be sure to buy them. It's the only way the elders at Mattel will approve more.
We don't have a photo of the kenmeri to show you yet so, darnit, looks like we'll just have to use the stupendously awesome hako with the JNC inkan again! The kenmeri will be available later this year. We will keep you updated.