Most of us only know actor Ken Takakura from Ridley Scott's 1989 film Black Rain. He played a cop, but in Japan Takakura is as synonymous with yakuza movies as DeNiro is with Italian mob flicks. Therefore, it's only fitting that Takakura's tough-guy persona was conscripted by the automotive arm of the Mitsubishi zaibatsu to move some Galant Sigmas. We can totally see him behind the wheel of Mitsu's big sedan, on the way to shake down some pachinko parlor managers.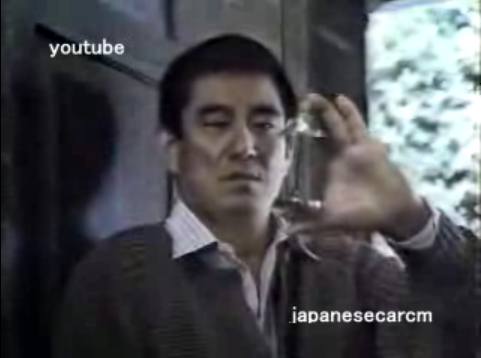 Here's the lighter side of Takakura, explaining the inner workings of the turbocharger found on the Galant Sigma 2000 GSR Turbo. Hey, spooling snails were on the cutting edge back in the early 80s!
Takakura was not even dismayed when Mitsubishi converted the Galant Sigma to a front-wheel-drive layout in 1984. Oddly, his hair gains more color despite the advancement of time.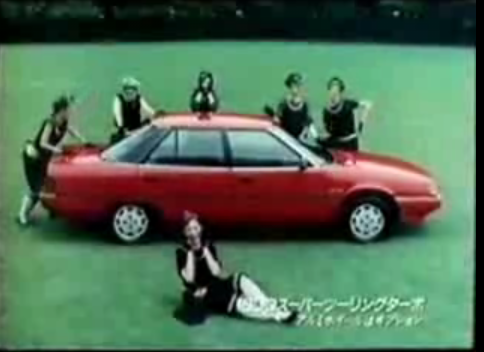 Black Rain also starred Yusaku Matsuda, another huge Japanese star who had a knack for destroying old Mazdas, as a bad guy. Too bad Mr. Scott didn't include a Mitsu versus Mazda battle in his film!