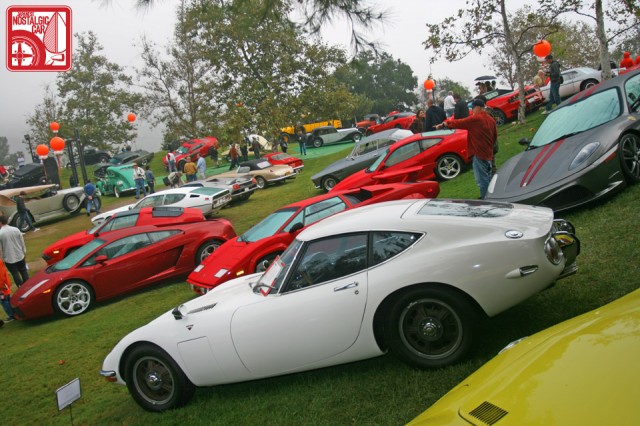 The Art Center College of Design in Pasadena is among the most influential transportation design schools in the world.  Noted graduates include Chip Foose, Ford VP of design J Mays, head of Nissan design Shiro Nakamura, former head of Pininfarina Ken Okuyama and renowned GM/Ford designer Larry Shinoda. Every year, the Art Center holds the Art Center Car Classic, a special exhibition to show the next generation of car designers the best of the best.
We at JNC have been making a push for the inclusion of more Japanese classics. Last year we wrangled a Toyota 2000GT, Sports 800 and a Datsun Fairlady Roadster. All were received very well and the 2000GT even won the People's Choice award. See our coverage from 2010.
If you know someone with a Japanese classic that should be in the show, please send your contact information, a photo and description of your car no later than October 15 to yee@japanesenostalgiccar.com. Come be a part of the surging interest in Japanese automobiles and their influence on California's car culture and the world of design.
This year it takes place Sunday, October 23. The theme will be California Design: Influencing Change. Special guests/speakers include Peter Brock, Chip Foose and Audi/Chrysler designer Freeman Thomas.