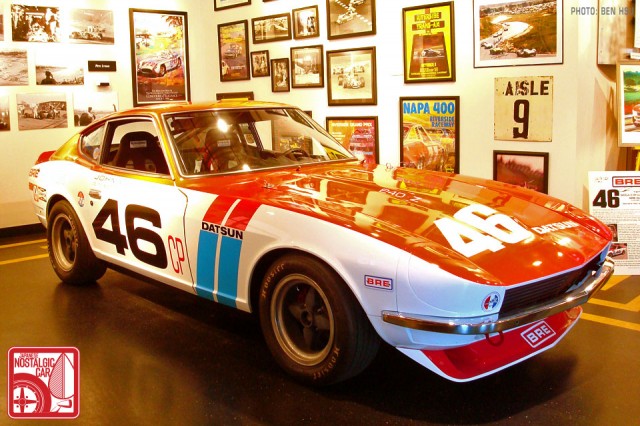 The Riverside International Auto Museum recently threw a gala to honor the contributions of famed Datsun driver John Morton to the racing world. If you're not familiar with the saga of the BRE team that Morton raced for, first go watch the Friday Video Against All Odds, a documentary about their exploits in the heyday of Trans-Am Racing. Back? Good, now on to the cars.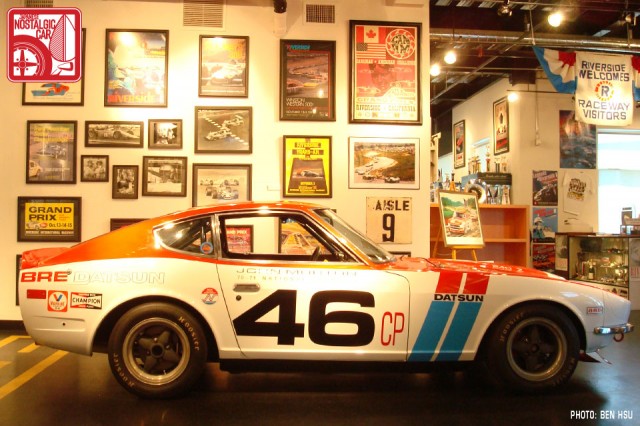 Contrary to expected chronology, Brock Racing Enterprises campaigned the Datsun 240Z before their famous 510s, even though the car itself went on sale two years after the 510 in 1970. In its debut year the Z swept the ARRC (American Road Racing Championship) podium with a 1-2-3 win, and Morton went on to win the ARRC in 1971 as well.
The actual BRE 240Z was sold at the end of that season as the team prepared for a switch to the 510. Sadly, it was destroyed in a crash a few years later. The vehicle you see in these photos is a licensed tribute car built by Ron Carter to exacting BRE specs.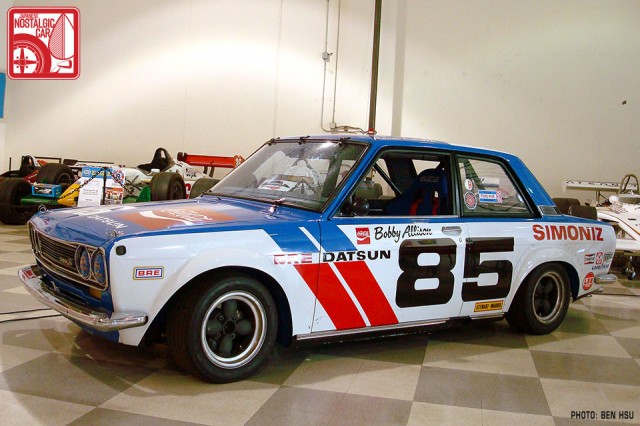 As successful as the 240Zs were, it was the diminutive 510 that was the true giant killer. As Against All Odds tells, the 510's wholly unexpected victory in the SCCA 2.5 Trans-Am Challenge over established marques like BMW and Alfa Romeo.
Brock would often put guest drivers in a car identical to Morton's legendary #46. Florida native Bobby Allison was a hometown hero, so in races that took place in the southeast he put the legendary NASCAR driver in the 510 to rally local support.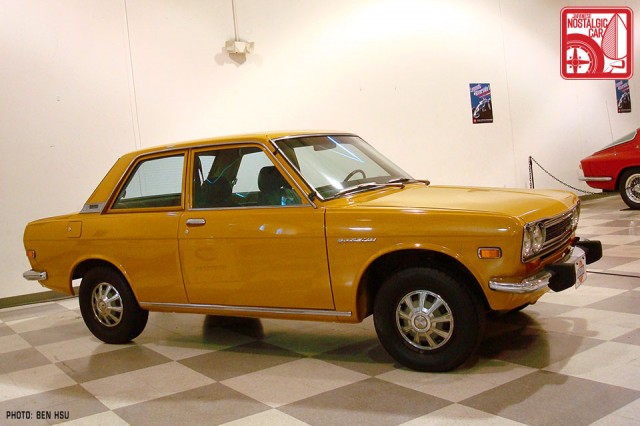 We see so many modded 510s that it's easy to forget what an authentic specimen looks like, but here it is in all its bone-stock glory. No wonder the Europeans were shocked when Morton spanked them all!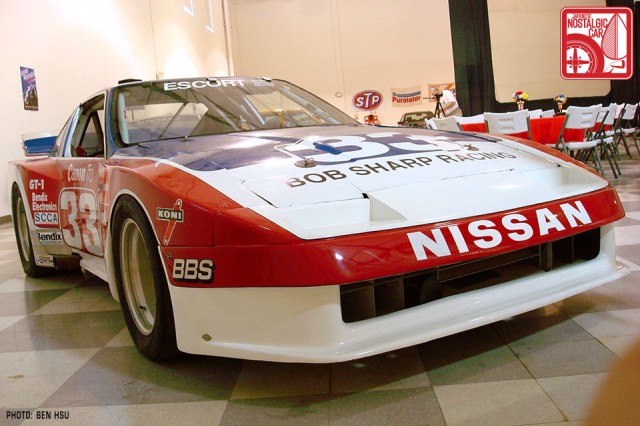 The US was considered such a vast territory in pre-internet days that Japanese companies and racing leagues had east and west coast divisions. Bob Sharp Racing was BRE's counterpart on the Atlantic side, and one of their most famous drivers was actor Paul Newman. Nissan debuted the Z31 chassis in 1984 and immediately sent it into battle in the SCCA GT-1 championships.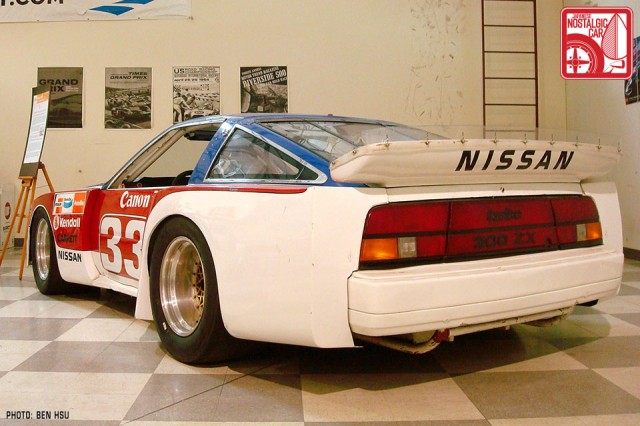 The turbocharged 300ZX racer was built on a tube-frame chassis with a slew of go-fast parts that sound more muscle car than JDM — Weismann gearbox, Halibrand differential, Bendix brake kit.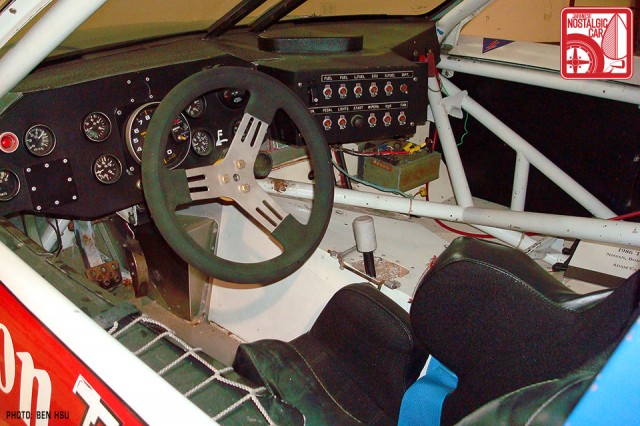 Here's where Fast Eddie himself sat. Newman, Sharp and Nissan fought through a steep learning curve that first year. By the 1985 season all the kinks had been worked out and the 300ZX took the the GT-1 championship.
Here's the obligatory Nissan ad touting that victory at Road Atlanta. Talk about Victory 50!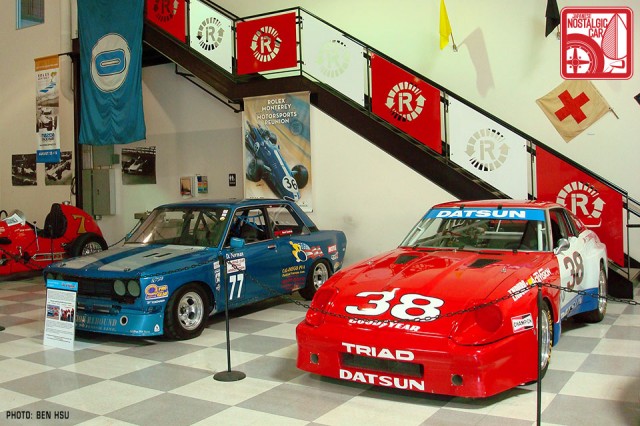 Racing Datsuns populated every corner of the museum that day. One was a 280ZX sponsored by video game company Activision, publisher of titles like Call of Duty, Guitar Hero, and post-apocalyptic driving simulator Interstate 76. Back in 1983 you could've won a 280ZX Pace Car as part of a promotion with Activision's Enduro racing game.
The blue widebody 510 is part of a motorsports program put on by the Cal-Diego chapter of Paralyzed Veterans of America, founded in 1946.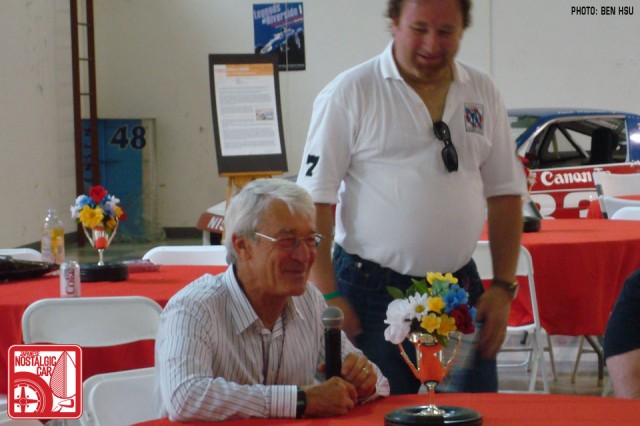 The man himself, John Morton, traded old racing stories with several other notable racers, including Scooter Patrick or Shelby Toyota 2000GT fame and Al Unser Jr. Our friend Tom Stahler did an excellent job emceeing the event.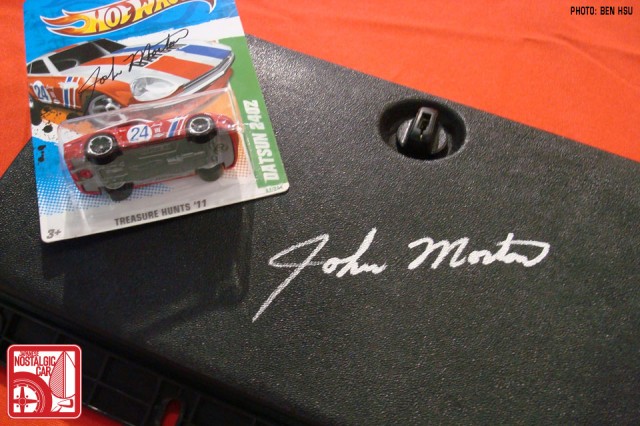 Mr. Morton was gracious enough to sign some memorabilia for fans. This is the 260Z glove box and very-limited Hot Wheels Treasure Hunt Datsun 240Z belonging to our friend John Moran, president of the Empire Z Car Club (who will be hosting their own car show in October — check the JNC Event Horizon for details).
If you'd like John Morton to sign you own Datsun memorabilia, come to the Japanese Classic Car Show on September 15! Morton will be one of many guests at the event. Registration closes at the end of this week, so be sure to sign up.