As the year draws to a close, we'd like to wish all JNCers a happy new year. May all your roads be smooth, and your all schools be old. For this year's nengajou, we chose this photo of the real-life version of our "Best of the Best" shirt, featuring the most glorious Japanese GT cars of the late Sixties.
As is internet custom, it's time to go over the most popular stories here at JNC.com for 2011. These aren't the most important news stories of the year, but they were the ones most clicked by you.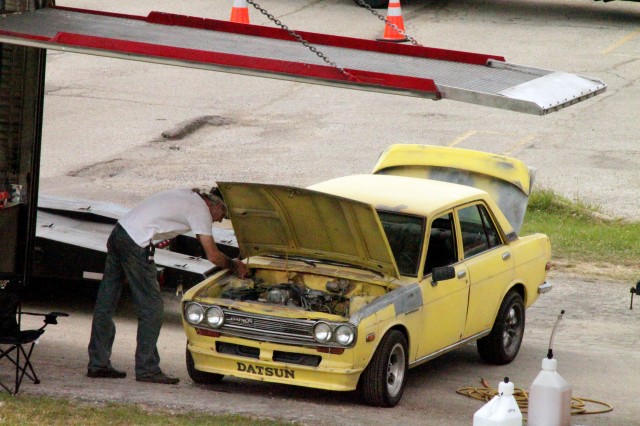 05. Sam Witwicky's Datsun 510 in Transformers 3: Dark of the Moon
Surprisingly, one of our most popular stories was our spoiler-laced critique of the bespoilered Datsun 510's scenes in Transformers 3: Dark Side of the Moon. For one of the most successful movies of the year (in terms of dollars harvested, not artistic achievement), we viewed an advance screening and reported on it immediately in an attempt to desperately save JNCers both time and money. Time and money that could be spent improving the world of automotive nostalgia, instead of lining Michael Bay's pockets for spewing volumes of utter diarrhea over your actual nostalgia.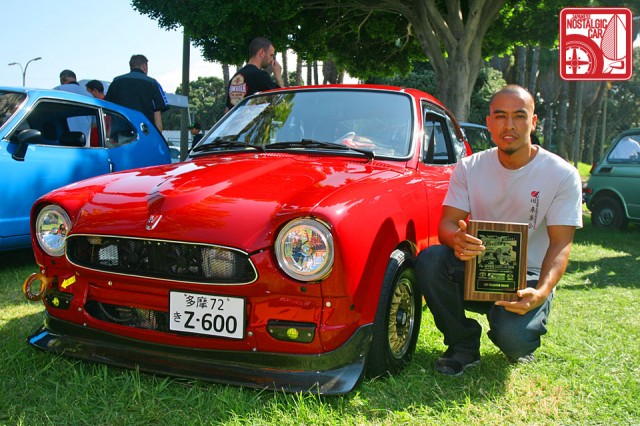 04. 2011 Japanese Classic Car Show
The JCCS keeps growing bigger and better each year, and 2011 proved to be the most superlative yet. This year the show expanded to include vintage Japanese motorcycles, and our coverage extended into nine parts. Tran Nguyen won the JNC award with his beautifully restored street-style 1972 Honda Z600.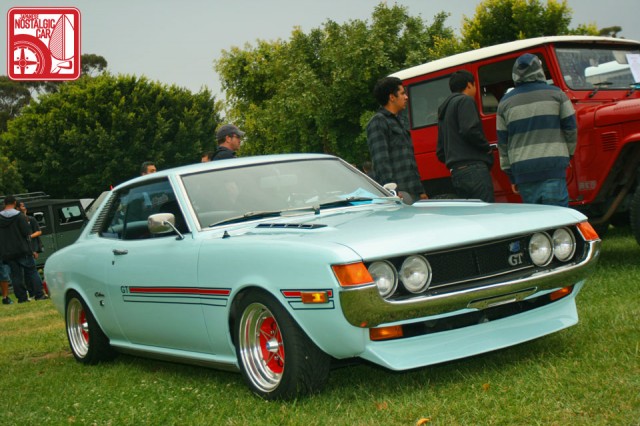 03. 2011 Toyotafest
Coming in at number three was our coverage of the 2011 Toyotafest. There were so many excellent Toyotas this year, from Corollas to Land Cruisers to this fine specimen of a daruma Celica. The big new development was the explosion of RA63 and RA64 Celicas, whose 80s boxiness is finally old enough to be cool.
02. More Nostalgic Toyotas from Cyprus UN Buffer Zone
In July we discovered that there was a treasure trove of brand new, untouched Toyotas beneath the Ledra Palace Hotel in Cyprus' UN buffer zone. The demilitarized sector was created in 1974 after a violent skirmish, and all residents were forced to evacuate with little to no warning.  These Corollas, Celicas and Corona Mark IIs actually still belong to whoever left them there, but some have as little as 38 kilometers on the odometer.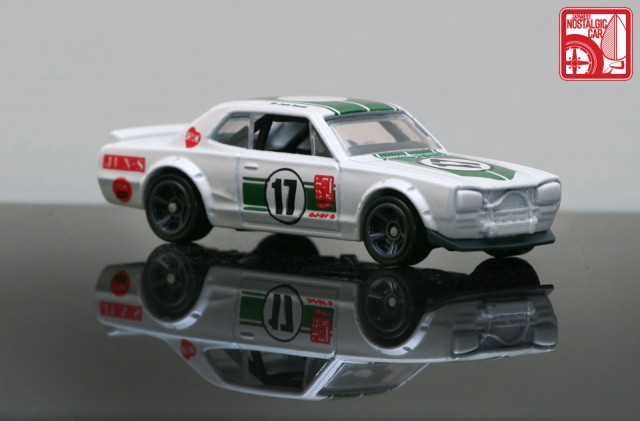 01. Hot Wheels X JNC Hakosuka Nissan Skyline
In 2011 we at JNC were proud to have kicked off our partnership with Hot Wheels, and the KCG10 hakosuka Skyline in race trim was the perfect diecast to first wear the JNC inkan. It made us proud that our favorite quintessentially American childhood toy and this quintessentially Japanese classic (that was never even sold in the US and remained unheard of here for decades) finally intersected.
This article also got the most comments of the year with a whopping 64 responses, although a good chunk of them involved a hot debate between fans of the Isuzu Bellett GT-R and Skyline GT-R. Best of all, the Hot Wheels hako heralded an onslaught of upcoming nostalgics including the kenmeri Skyline, Mazda RX-7, Honda CR-X, Subaru BRAT and A60 Supra.
So that's it for 2011. Have a great New Year's, stay safe, and see you in 2012!