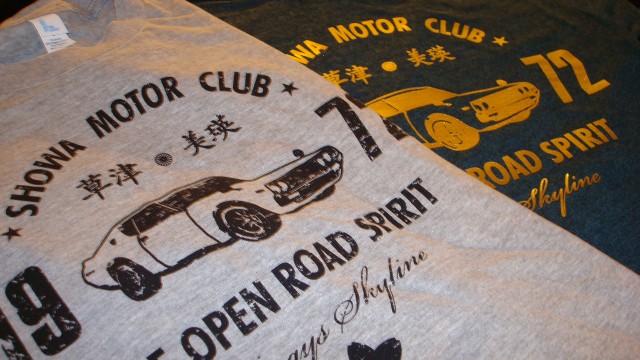 It's a JNC tradition to debut a new shirt design at JCCS, and each year we choose a theme that marks a historic occasion. For 2012 we celebrate the 40th anniversary of the fourth-generation Nissan Skyline, which debuted in September 1972, with two shirts — standard and limited edition.
The History: The kenmeri was more than a car. It came at a time when Japan was beginning to drive for pleasure. The previous generation secured the Skyline name in Japanese racing legend, and the next one promised to bring road trips and romance to the masses. Its sun-drenched Ken & Mary commercials transcended the car itself and became a Beatles-like phenomenon, forming the car's nickname. It was Nihon's own "See the USA in your Chevrolet," and even today the jingle evokes instant nostalgia for the Showa Era among the Japanese, car nuts or not.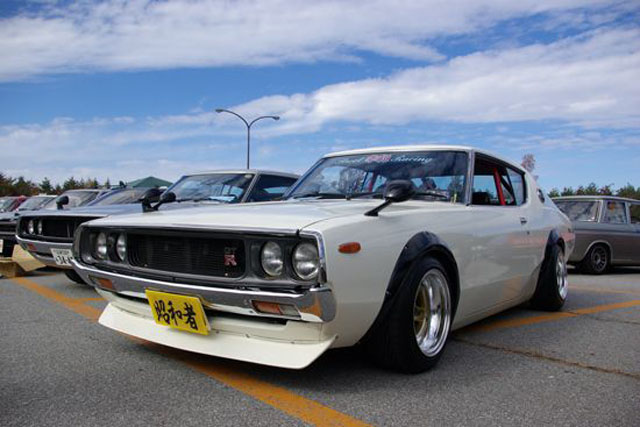 The Shirt: Our Showa Motor Club shirt aims to capture that time. The "1972" font is the exact one used in Nissan's famous "Skyline" heart. The kanji names two locations instrumental to the development of the Skyline. Kusatsu is where Father of the Skyline Shinichiro Sakurai came up with the name "Skyline" after looking out towards the ridge formed by the distant mountains. Biei is the location of "Ken & Mary Tree," a poplar used in the commercials that has become something of a tourist destination for nostalgic Japanese.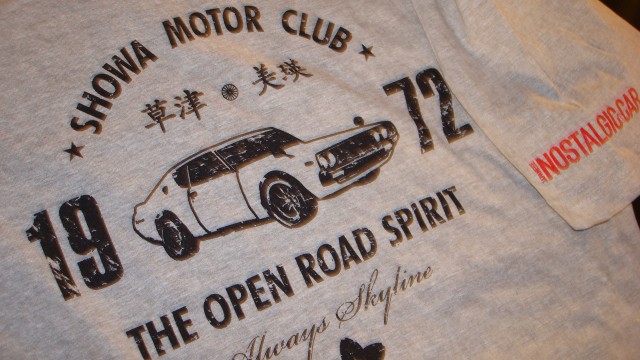 Version 01: Black on heather gray. Reminiscent of the kenmeri GT-R road car's silver paint with black flares and mirrors. "Distressed" ink.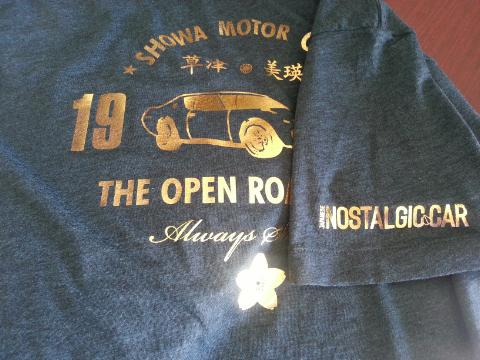 Version 02: Super shiny gold leaf on dark green, harkening to the 1972 Skyline GT-R Tokyo Motor Show show car. Due to the expense, this will be a limited edition print. No more than 110 (the chassis code of the kenmeri Skyline) will be made. It will be offered it to JCCS attendees first, and if there are any left over they will appear in the JNC shop after the show.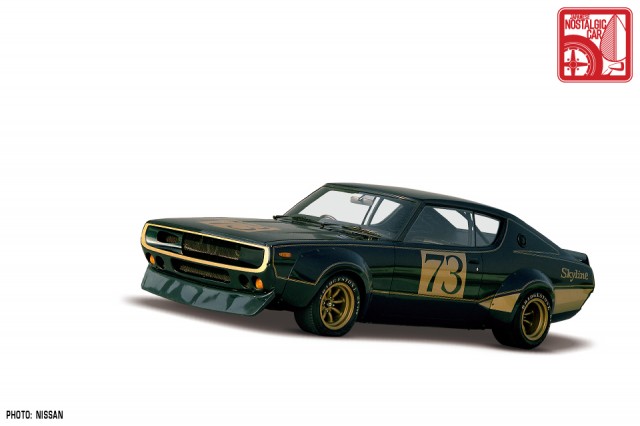 And lastly, JCCS attendees will have a special opportunity to your kenmeri shirt autographed by Mary herself, the actress Diane Krey-Wesley who played Mary in the famous commercials!