Alas, our journey to Japan has come to an end. This morning we packed up our 10,000 lbs of brochures, some low down springs for the Cressida wagon, and 500 mystery boxes into Satoshi's lowered 1995 Mitsubishi Delica Space Gear Super Exceed and headed out to Narita Airport.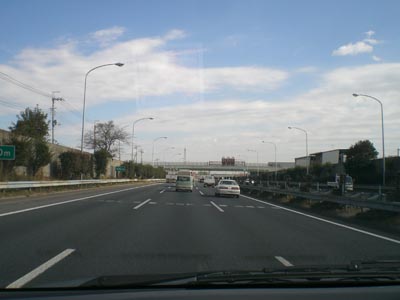 The road to Narita.
Before we part, let's take a look at his van's endearing but typical excesses of Japanese badging.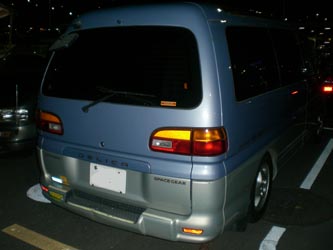 Here's the first pic we took waaay back on Day 1. From left to right, it says "Mitsubishi", "Delica" and "Space Gear". Fine. We've got the make, model, and sub-model established.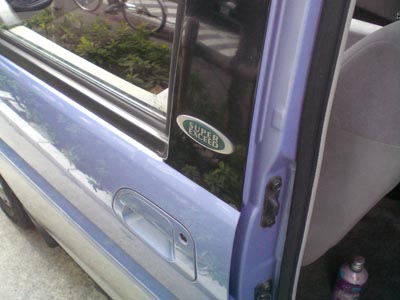 On the B-pillar a small badge tells the world this is no mere base trim specimen, but a "Super Exceed".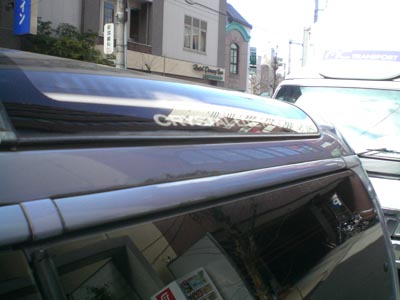 As mentioned before, this cruiser has five sunroofs, one of which is causing much glare in this photo, but trust us, the label says "Crystal Lite Roof".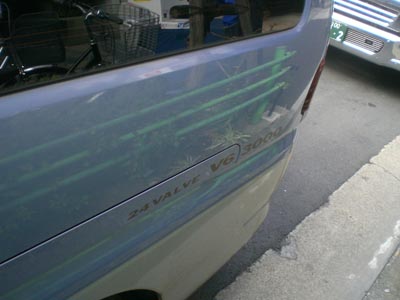 On the rear flanks, the engine is identified as a "24 Valve V6 3000".

However, this plethora of badging would not be complete without one last item. Here's Ben and Dan vandalizing the Space Gear with a JNC sticker.

JNC representin' Tokyo!
Sayonara, Tokyo, it's been a blast. Thanks to all our friends, old and new, for showing us around and guiding us through nostalgic car heaven! Jya-ne… For all you JNC readers, we'll see you stateside.