No, we haven't come to an untimely death by offending the wrong yakuza lieutenant, accidentally driving down the wrong side of the wangan, or eating ill-prepared fugu. Much to the chagrin of some, we are very much alive, but our last day in Japan was largely uneventful. We spent our single day of downtime meeting up with friends, collecting JDM brochures and getting fingerprints all over the cars at Toyota's Amlux showroom in Ikebukuro and Nissan's showroom in Ginza.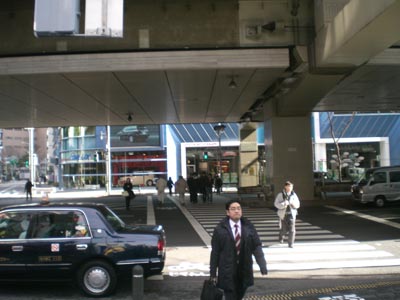 Amlux is a 10 minute walk from the JR Ikebukuro station. Exit on the Seibu side. You have to cross under an elevated highway to get to it, so this is the best exterior shot we could manage.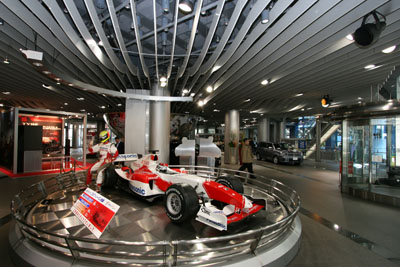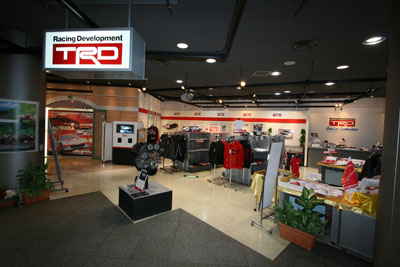 Six stories of Toyota goodness.

The Nostalgic Car set of R/C vintage Skylines at a Japanese Toys R Us.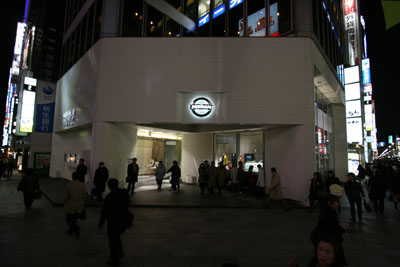 Nissan's Ginza showroom. Beware, weary traveler, for there are two Ginza showrooms. This, the smaller one, is near the Tokyo Metro Ginza Line station. It's only big enough to house two cars and a gift shop.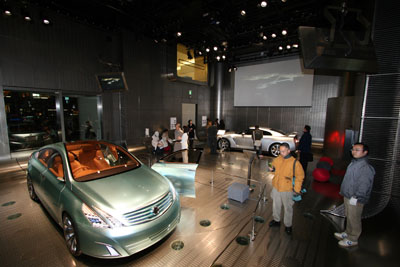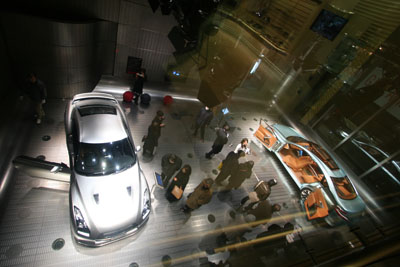 The GT-R on display with the Intima concept.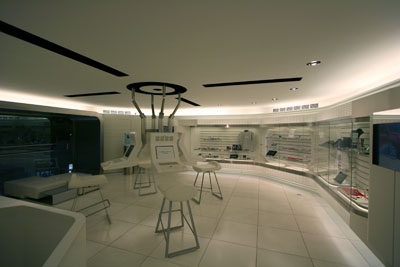 The engine room of the starship Enterprise.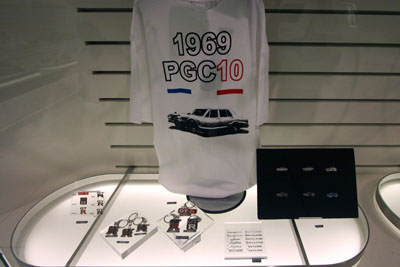 For some reason, you can buy Nissan Heritage Collection goods there.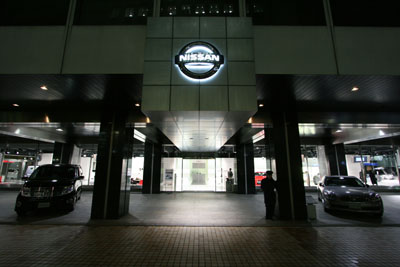 This is the real showroom, which is a 10 minute walk or a quick shuttle bus ride away. Blade Runner on the outside…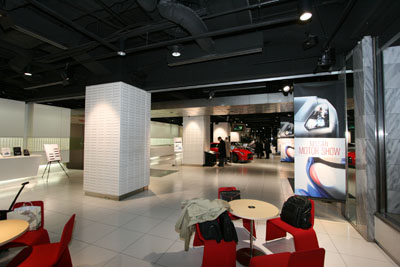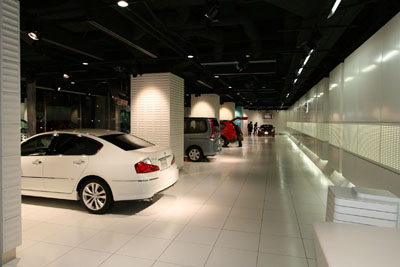 … Logan's Run on the inside.

Ben stinking up the GT-R. This is the first one we've seen in person that wasn't silver. Red looks mighty purdy on this beast.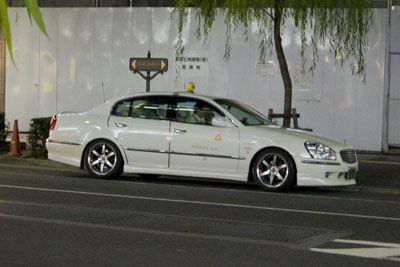 In Japan, white taxis (usually with blue stripe) are privately owned. This cabbie clearly loves his Cima (Infiniti Q45). We wanted to jump in and and say, "To Yokohama, stat!" just to see how quickly he'd get us there.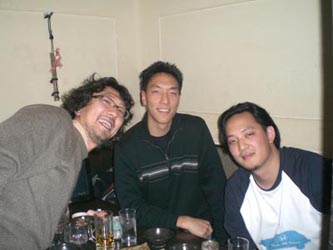 We went to sample some local fare with our friend Kats. Unfortunately, he didn't tell us that one of the fares was beef colon soup from the Kyushu region. In case you're wondering, it's gamy, chewy, and not something we'd order again. Fortunately, we had several pints of smooth, delicious Suntory beer to wash it down. JNC: sampling the beef colon so you don't have to!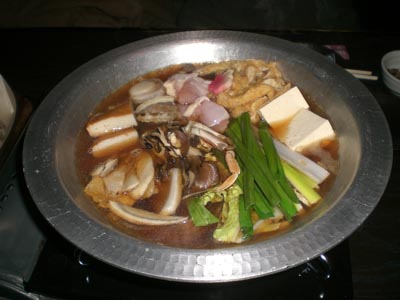 Not beef colon.