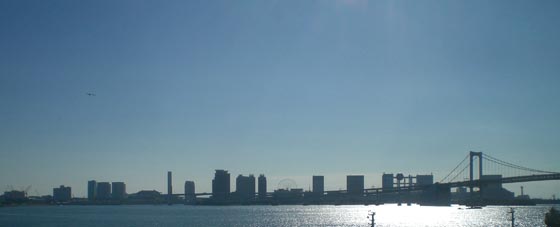 The time has come! It's a cold but clear morning. Here's the beautiful skyline of Odaiba, where the New Year Meeting is held, from the Yurikamome monorail. We have a ton of pictures, but here's just the ones we had time to upload. We woke up at 5AM to bring these to you, so you better appreciate it!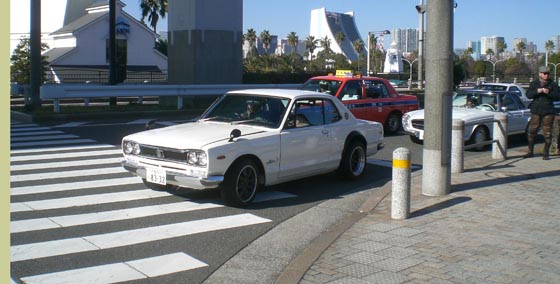 Cars pulling into the show.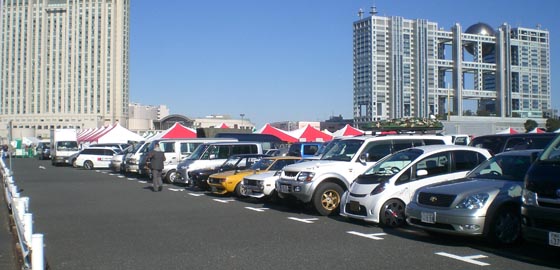 The parking lot is worth a look in itself.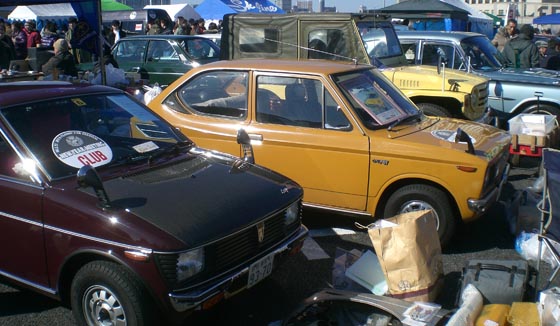 Suzuki Owner's Club

A pair of bitchin' Toyotas


Publica Owner's Club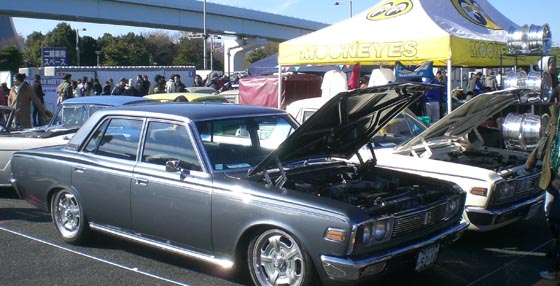 Mooneyes' pair of 1JZ-powered Crowns

Ben hanging out with Goshu from Mooneyes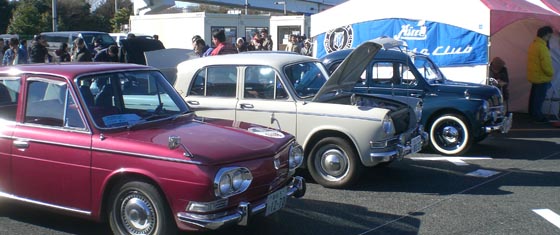 Hino Contessa Club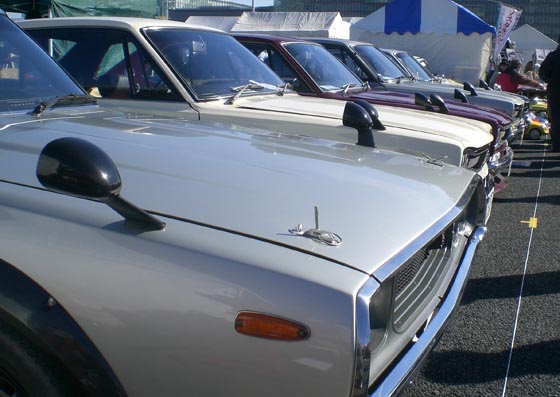 Skyline GT-R Owner's Club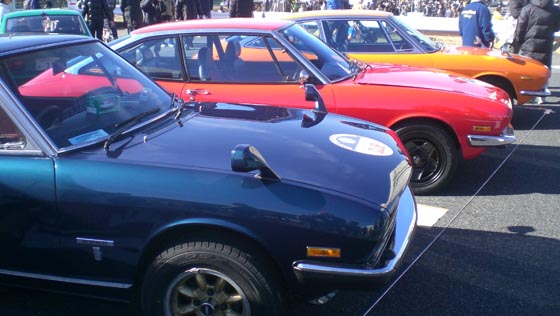 Isuzu 117 Coupes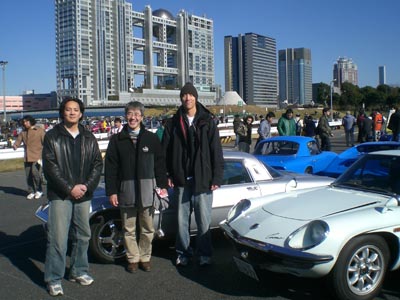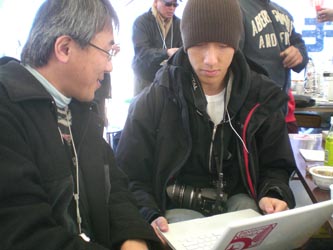 Hangin' out with the Cosmo Sports Owner's Club during a brief moment of downtime.


A pair of 800cc sportsters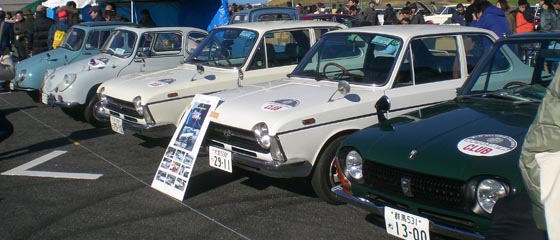 More Subarus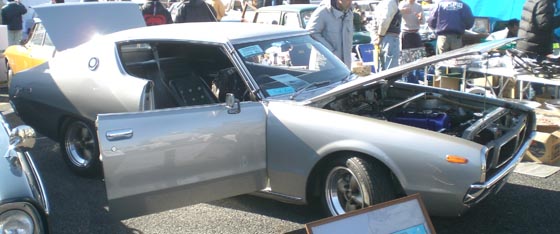 An awesome kenmeri Skyline badged as a Datsun 240K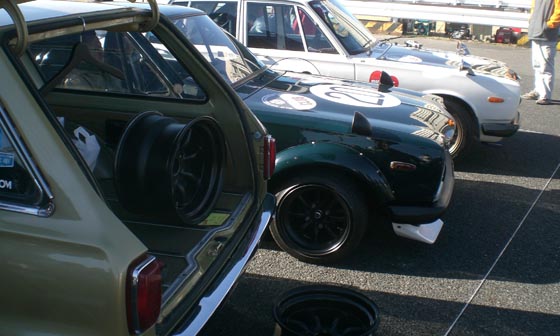 Skylines, including one in rare wagon form, from Victory 50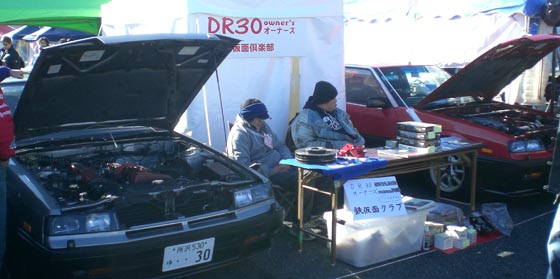 Skyline DR30 Club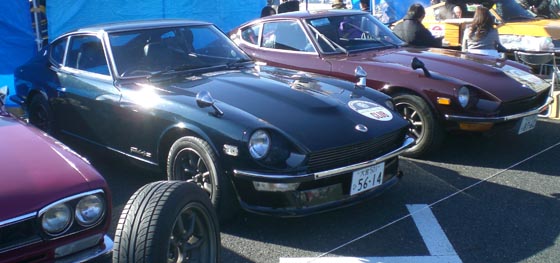 Fairlady S30Z Club

A row of Silvias


More Nissan goodness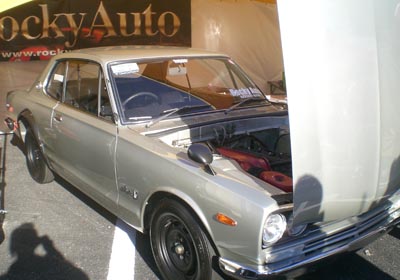 Rocky Auto's booth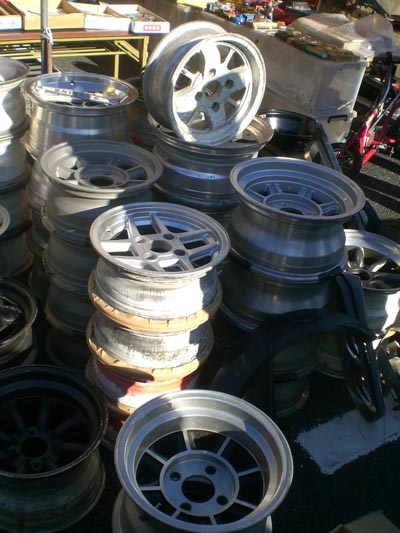 Rims for sale
Sayonara for now. It's 7:30AM now and we're headed out for another day.