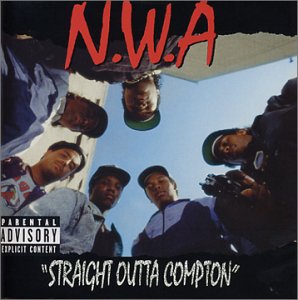 We took NWA, but the food wasn't very good. If you have a choice, we recommend Public Enemy Air.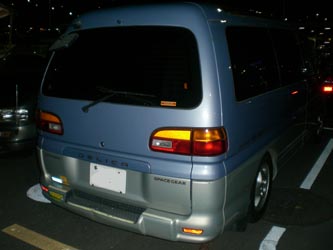 Our man in Japan Satoshi picked us up in his slammed 1995 Mitsubishi Delica Space Gear Super Exceed. It's got 0 bump stops, 2 tones, 3 fewer inches in ride height, and 5 sunroofs.
Here's Dan doing the Akabou mascot pose next to a Subaru Sambar kei-sized delivery kei truck.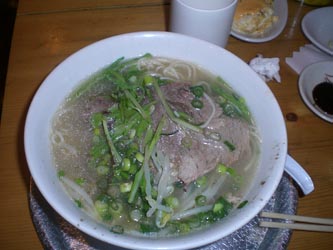 After a quick ramen meal, we went to the apartment where we'll be staying, and we're about to pass out. It's already morning in the US, and we've been awake about 24hrs. We've reserved a rental car for tomorrow, and we're headed out to Tochigi and Honda's Twin Ring Motegi. Wonder what rental we're gonna get! Good night.