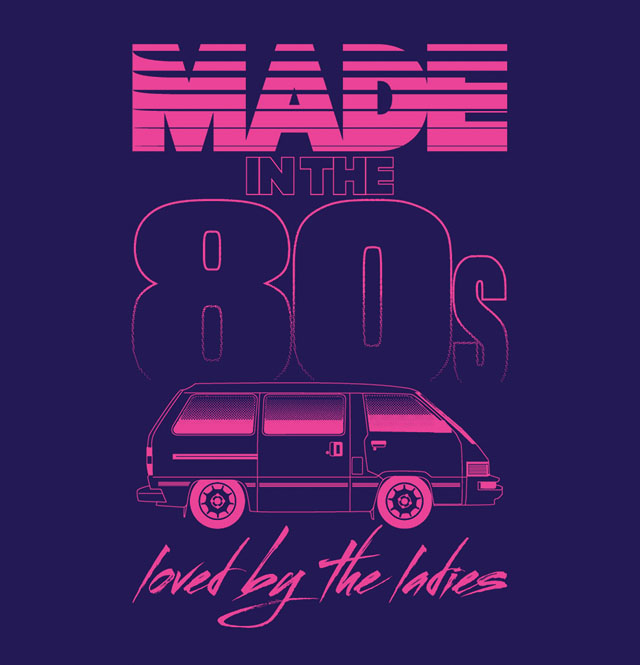 JNC's 25-years-or-older rule has put the nostalgic cutoff at 1988. It's time we embraced the 80s. This year, our annual Toyotafest shirt debut will be a tribute to the boxy designs of the techno-funk decade, the Turbo Era, the Bubble Economy. We'll also be debuting a decal to go along with it.
Our "Made in the 80s" shirt is navy blue with magenta ink and a yellow JNC logo on the sleeve. Available in sizes S through XXL.
As usual, once the goods debut at Toyotafest, the remaining stock will go on sale in the JNC shop. See y'all in Long Beach!