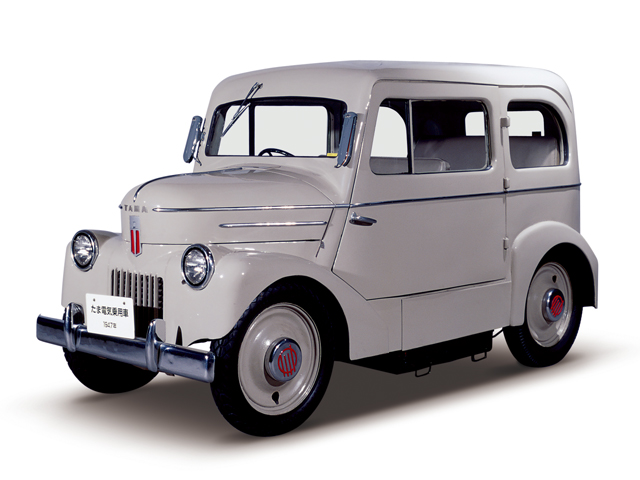 Right after WW2, petrol was scarce in Japan. The Tachikawa Aircraft Company responded to this shortage by developing the car you see here, the Tama E4S-47-1, in 1947. The fully-electric car had a top speed of 35 kph (22 mph), a range of about 65 km (40 miles), and was powered by an array of batteries accessible from a panel below the door. Can you guess which legendary Japanese classic can trace its ancestry back to the Tama?
Tachikawa changed its name to the Tokyo Electric Car Company and began low-volume mass production. In 1949, the company changed its name once again to the Tama Electric Car Company and introduced a new model called the Senior, good for 200 km (124 miles!) on a single charge.
Soon oil imports normalized and the company changed focus once again. In 1952, it became the Prince Motor Company. So all of you who guessed Skyline GT-R were correct! Most Tamas were used as taxis until 1950. Of course, now Nissan has the all-electric Leaf, so Circle of Life and all that. Happy Earth Day!