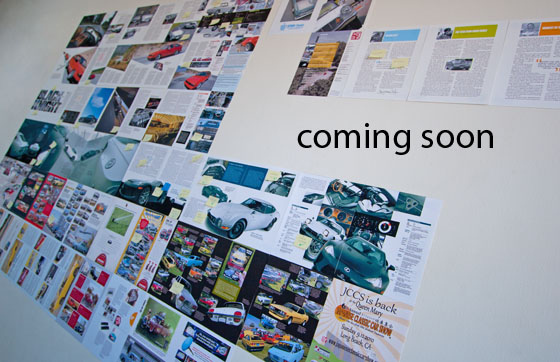 We know you've been waiting patiently, and it's finally here! JNC 04 has been sent to the printers and proofed and is being rolling off the presses as you read this. Here's a behind-the-scenes peek at the layout process.
We print each page on high-quality paper and put it up on the wall so we can move them around for the best order and insert ads where appropriate. The yellow Post-Its mark items that need further attention (and believe us, there were a lot of those!), including typos, graphics and fonts that need to be tweaked, page numbering, color correction, "widows and orphans," kerning, specks of dirt that need to be Photoshopped, and so on.
Expect to receive it around July 9. Date may vary depending on your location.