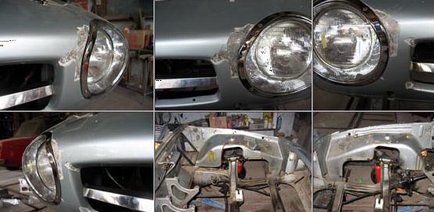 A few months ago, we put the spotlight on Auto Service Machinaga, a Kobe bodyshop that not only did great work in restoring JDM classics, but also had the presence of mind to record their restoration process in photographs, presented in nifty slideshows on Youtube no less.
Here's another one: Carcraft Yabusaki from Ibaraki, about 2 hours north of Tokyo.
Lots of great stuff here. Among other things, they've done a super-rare R130 Luce (the only front wheel drive rotary Mazda), a KE10 Corolla Van, a Subaru 360, a sweet Hino Contessa, a couple of TE27 Levins, a pair of GC10 Skylines, a brace of Toyota Sports 800s and a Toyota 2000GT (no pics of that resto in progress sadly).  To navigate to the restoration photo-diaries, click on the third tab along the top of the page, and then you can select from the various projects in the "Restore" drop down boxes on the left.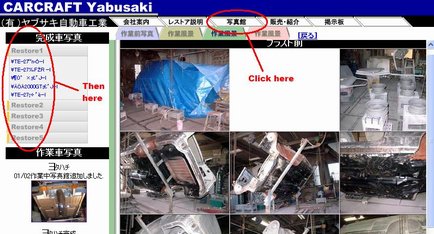 Then click on this icon, and you can access the pics of each project by clicking on the coloured tabs at the top of the next frame, and you'll see dozens of pics of each car in progress.


There's some cool old school craftsmanship being displayed, and it's even cooler that they're proud enough of their work to share it with everyone.