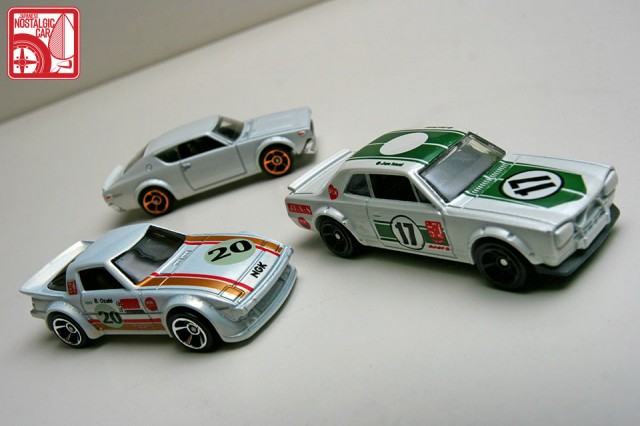 As regular JNCers know we're huge, giddy fans of Jun Imai, Hot Wheels designer extraordinaire. This weekend at JCCS, we will be positively honored to have at our booth the man who created such diecast cars as the Datsun 510, Toyota AE86, hakosuka and kenmeri Skylines, Mazda RX-7, Mad Manga, and now the 1970 Toyota Celica.
We've been into diecast cars since childhood, but in the past couple of years Mr. Imai's been responsible for some of the coolest little metal cars ever to grace our bookshelves and revolutionized the Hot Wheels brand, making it truly global, in the process.
Jun will be signing autographs, so please come and say hello to our nostalgic hero that's introducing these cars to a whole new generation. See you in Long Beach on Saturday!