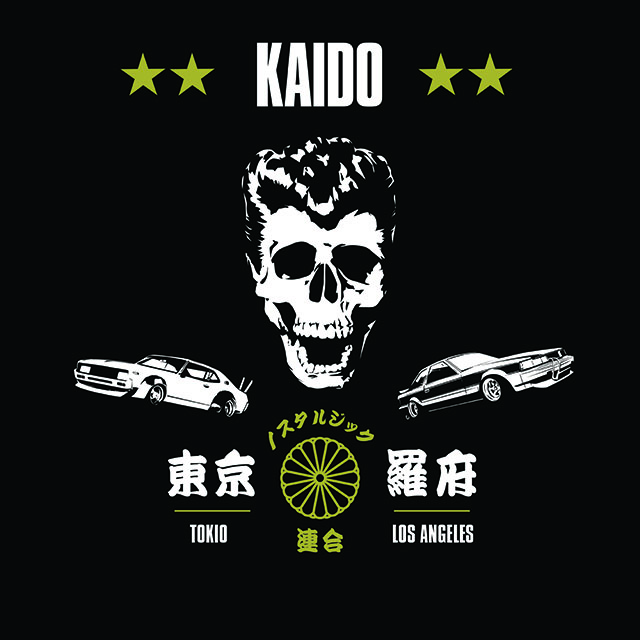 As long time readers know, it's tradition for us to debut a new shirt at each JCCS. This year we're paying homage to the rich car culture of Japan with the JNC Kaido shirt.
Kaido means "street" in Japanese, as in "kaido racer." Street racers can take many forms, but one uniquely Japanese style is that of the bosozoku, the notorious car and bike gangs that gave us sky-high takeyari exhaust pipes, bubble flares, and tsurikawa. They were not only identified by their slammed sleds but their rijento, or "regent" pompadours as well.
And for those who don't read Japanese, the kanji, the JNC Kaido shirt says "Tokio" and "Los Angeles" on either side, with nosutarujikku rengo, or "Nostalgic Alliance," around the Imperial seal in the center.
White/Gold ink on Black, JNC sleeve logo in Red. Available in sizes S through XXL.
As usual, we first dibs come to those who visit the JNC booth at the show.