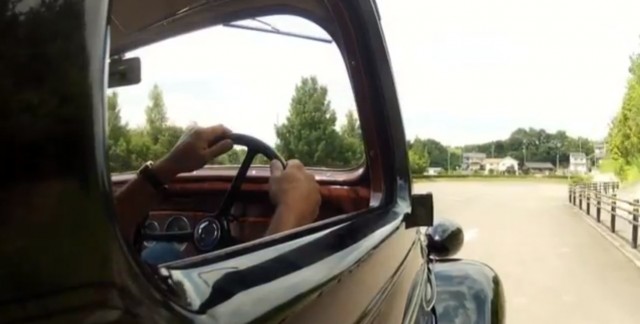 What's it like to drive the first Toyota ever built? Jay Leno answers that question. Leno's been on a whirlwind tour of Japan. First he stopped by the Nissan design center to drop hints about the 2014 Fairlady Z and take a spin in a 240ZG. Then he swung by Fuji Speedway to take a lap in the Lexus LFA. Next stop, Aichi Prefecture to drive Toyota's first car, the 1936 Toyoda AA.
Of course, this is actually a replica of a Model AA built in the 80s. As Leno mentions, none of the original AAs are known to exist, though there was one rumored to be in Russia. This story first broke to the non-Russian-speaking world here on JNC, though the car has since been acquired by the Louwman Museum in the Netherlands.
As one of the very few westerners to have driven an AA, Leno is able to offer some interesting insights about how its 65-horsepower straight six is comparable to a Ford V8 of its time (which also had 65 hp). Watch the video for yourself and enjoy the brief but informative ride.