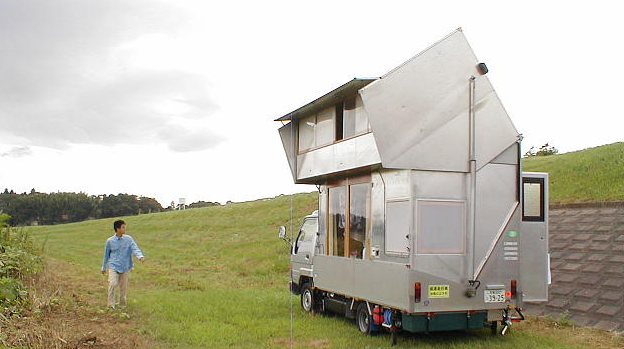 Ok, this car isn't nostalgic (or even a car, really), but the idea is timeless. After graduating high school, three Japanese buddies decided to follow their dream of a year-long cross-country road trip, from the northeastern island of Hokkaido to the southwestern one of Yakushima. But before they set out, the trio built one of the coolest road trip cars ever conceived, from a decrepit mid-80s Toyota Toyoace.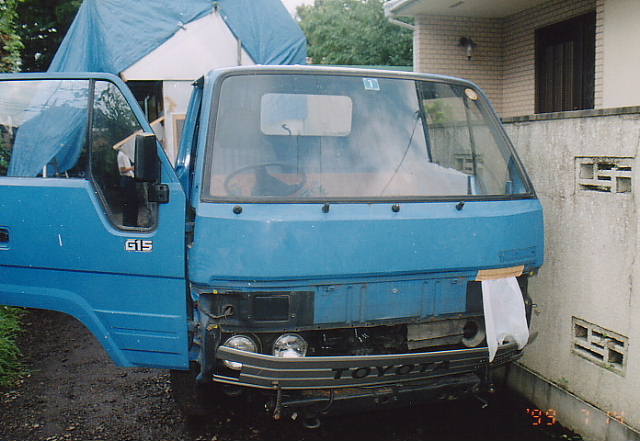 Here's what they started out with. It took them two years to build the truck, because, according to the website, they "are not carpenters or engineers." Which makes the build all the more incredible.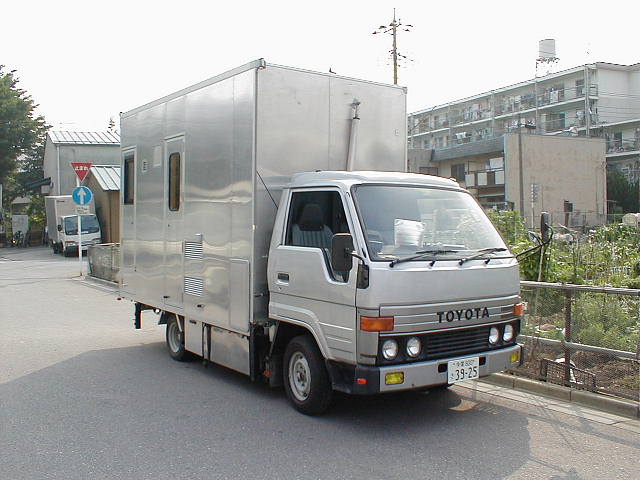 Here's the final product. It looks like any other nondescript box truck in civilian form. The living compartment was built from large sheets of stainless steel.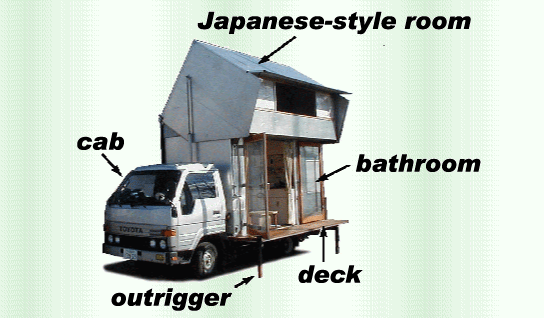 But then, push the a button in the cab and pneumatic arms swivel several of the container's walls upward, creating a whole second story complete with tatami mats, skylight, and window. Then, a freaking front porch folds out from the bottom half.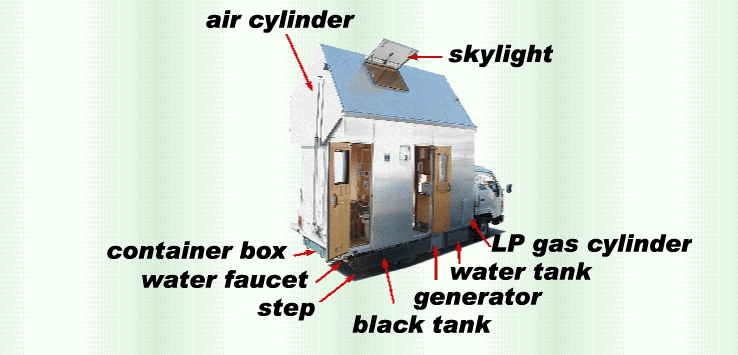 Here's a rear view. It's a house on wheels!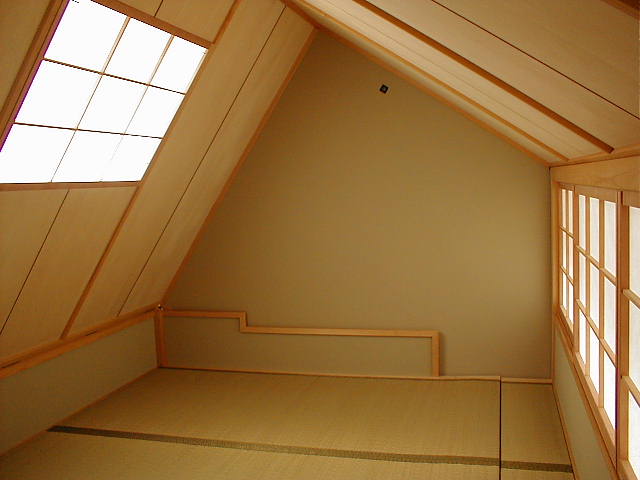 This is what the top floor looks like. Seriously, it's nicer than some of the places I've lived.

If you've ever seen a kei car you know that Japanese vehicles are masters of packaging efficiency. Here's the stairs leading up to the second floor.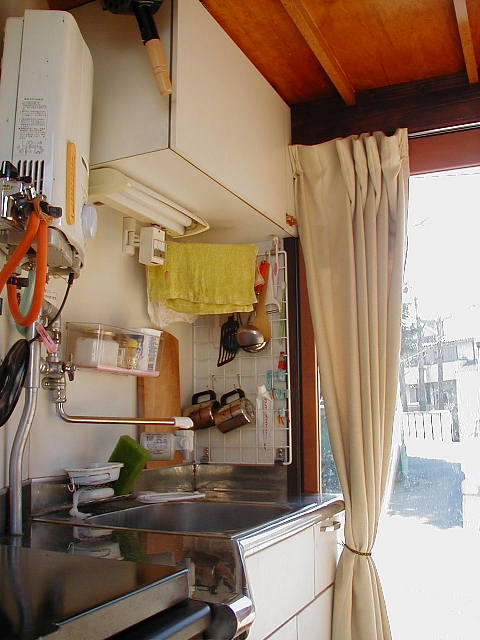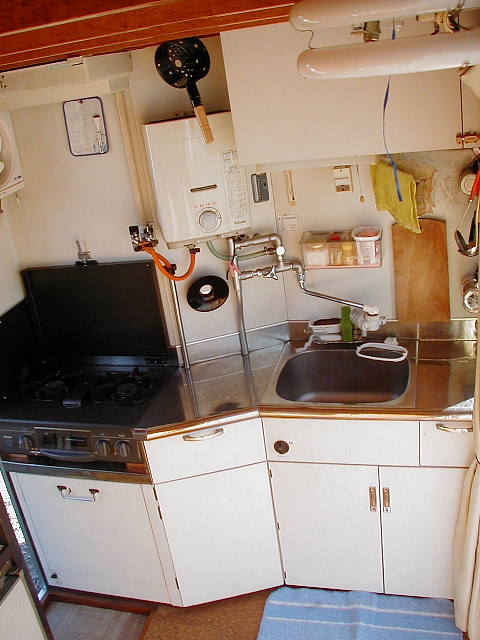 The first floor has a pretty nice kitchen so you can make ramen noodles without Optimus Priming the penthouse.

And the bathroom even has a fully functioning tub!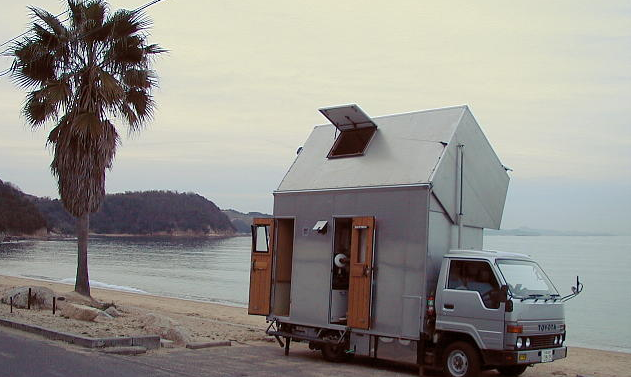 You can see more of Japan's beautiful natural scenery from the trip on this page, or learn more about the truck here. There's also a movie of the transformation process. Jack Kerouac would be proud. And now, with trip over, the Toyoace is on sale for a mere $5,500, shipping not included.