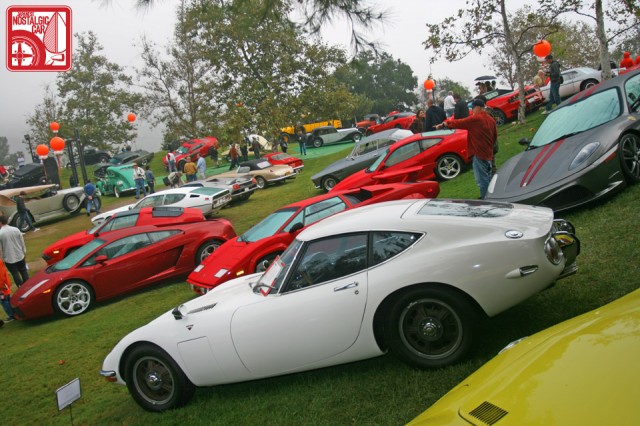 The Art Center College of Design is one of the top transportation design schools in the world, and each year the Art Center Classic gathers some of the world's best automotive forms in a show that would make Jeremy Clarkson weep with envy.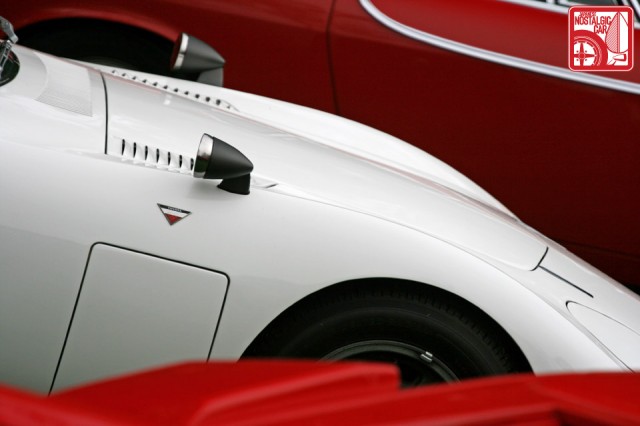 Graduates of the college include Henrik Fisker, Chip Foose, J Mays, Chris Bangle, and Larry Shinoda, top stylists that have penned many of the most beautiful cars to hail from Germany, Italy, France, Britain and the US.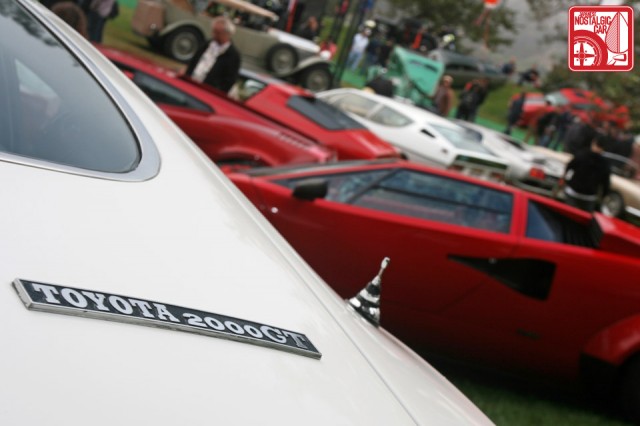 This year, however, the theme was Freedom of Motion and several Japanese cars were acknowledged as part of the growing fascination with Nihon classics.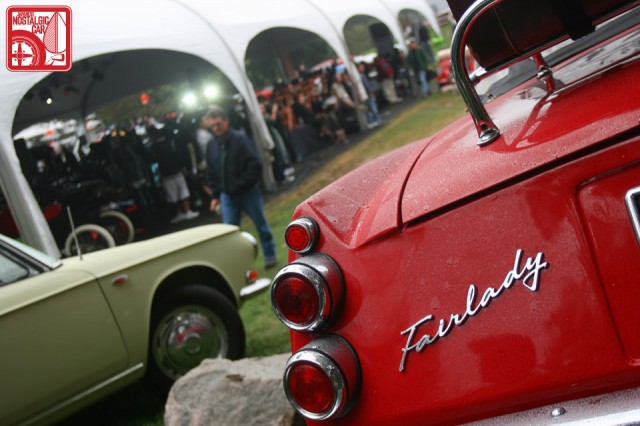 One of the prime examples was Chris Breyer's restored-to-stock Datsun 1600 Fairlady Roadster, a gorgeous example that looked perfectly at home among vintage Jaguars, Alfa Romeos and Fiats.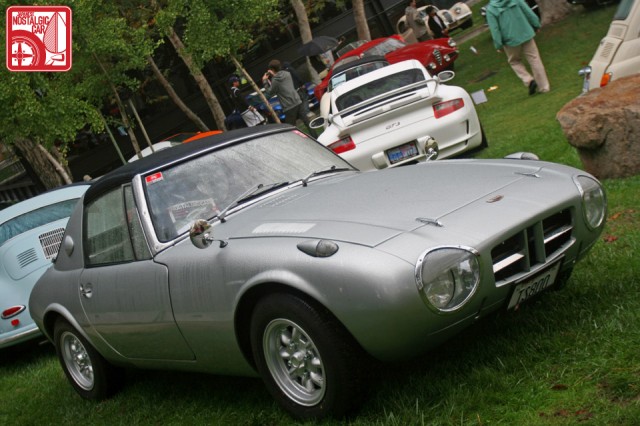 In the "Light Weight Sports Car" category was TORC President Joji Luz's Toyota Sports 800, a recent JCCS Best of Show winner.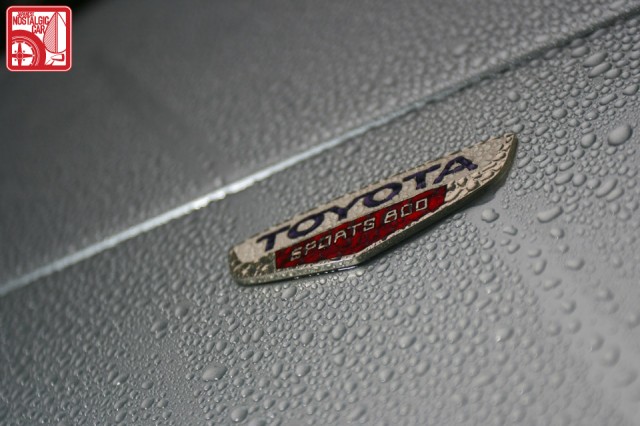 It rained all day, allowing for some great photo opportunities to catch Mother Nature's own tears on cars that are usually garaged 365 days per year.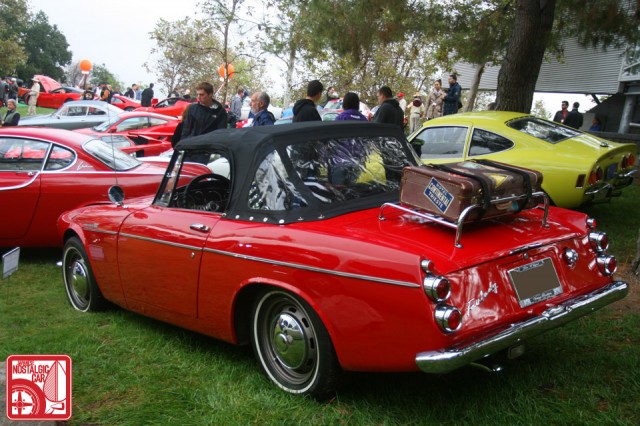 Chris's Datsun has only ever seen rain twice in his 15 years of ownership, and this was one of those times.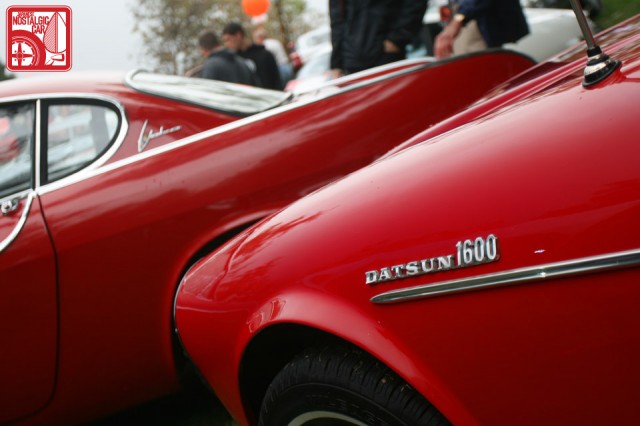 Designer judges awarded trophies to cars such as the 1936 Bugatti Type 57SC Atlantic — the most expensive car in the world, having sold for an undisclosed sum over $30 million recently — and the very first Shelby Cobra.

But guess who walked away with the People's Choice Award? That's right, the 1967 Toyota 2000GT owned by the Toyota USA Auto Museum!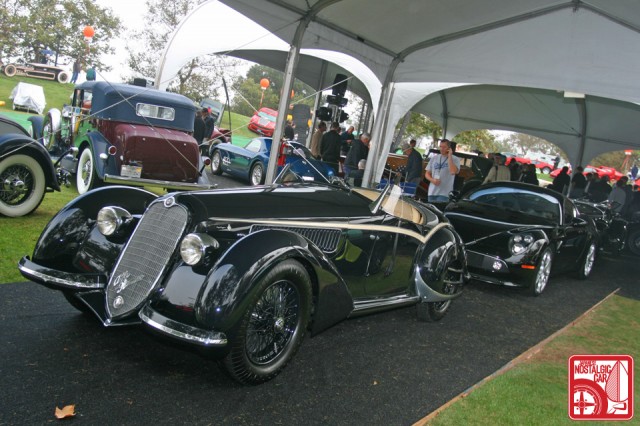 One sad note, though. One of two Lexus LFA supercars in the US was originally supposed to make a showing, but a scheduling conflict prevented it from doing so. It would have been grand to see it next to the 2000GT, much like the parings of the 1938 Alfa Romeo 8C with the 2007 8C Competizione, Mercedes 300SL and SLS AMG gullwings, Mini Coopers, Ferraris and Porsches.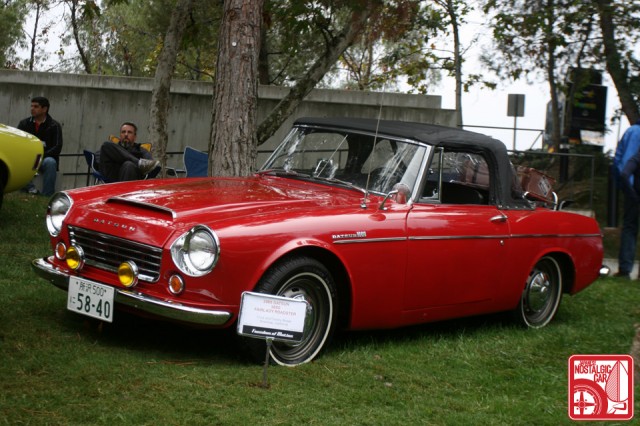 Still, it was a good gathering because many of the car enthusiasts present had never even heard of the cars like the 2000GT or Sports 800. They were in good company, and you can see the gallery below to get an idea of what shared the lawn last Sunday.