If you've been around old school Japanese cars you've seen this blue and white logo affixed to grilles or windows in badge and decal form. The Japan Automobile Federation is Japan's version of AAA, a motoring club that you can call for roadside assistance, travel tips, or an international driver's license. But unlike AAA, the JAF also serves as Japan's motorsports governing body — overseeing everything from rally to Super GT to gymkhana.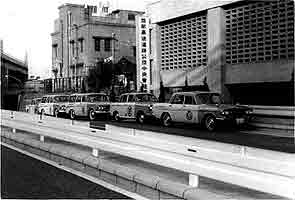 The JAF opened its doors in April 1963. Many of its early service vehicles patrolling Japan's roads were Toyota Crowns, Nissan Cedric wagons, Datsun 310 Bluebirds, and Prince Skyways. Over the years, everything from Mitsubishi Canter tow trucks to Subaru Legacy wagons to Toyota Mega Cruisers have worn the blue-and-white color scheme of JAF vehicles.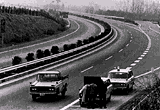 Curiously, until December 2008 the maximum distance for a free tow for members was just 5km (about 3.1 miles). It's since been raised to 15km, which still isn't a great distance but there is no limit to the number of times a member can request this service.
The old school JAF grille badge is a favorite accessory among nostalgic car enthusiasts, but no longer available. Therefore, we at JNC proudly present our interpretation.


We'll be debuting this at Toyotafest, so be sure to stop by the booth!