The beauty of Kimi Kurasu Machi carrot shochu is that it combines three Japanese crazes — that of regional delicacies, alcohol, and limited edition products — and wraps them all in a label illustrated with nostalgic cars.
See, the city of Kiyose is known for its carrots. And yet, if any of these taproots are less than picture perfect, no Tokyo supermarket will even attempt to sell them. The answer then, is to distill them into a robust shochu. Obviously, this would have to be limited edition.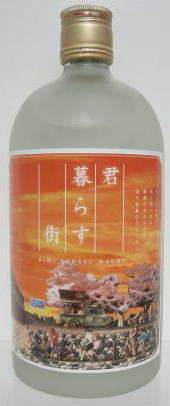 2007 appears to have been the inagural year for this novel brew and a Daihatsu Midget graced the label then. A supply of 3000 bottles sold out in 20 days, apparently.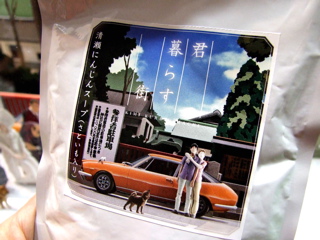 Last year's label included both a Subaru Sambar and Isuzu 117 Coupe, which caught the attention of JNCer JT191 and prompted him to dig up more information than you could ever want about a carrot-based libation. Various products, including carrot jam, carried different versions of the original label.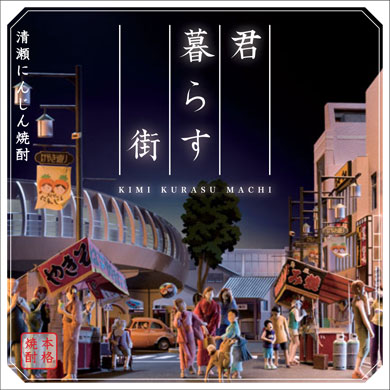 This year's label features a Subaru 360. Kimi Kurasu Machi translates to "the town where my dear lives." Some English information can be found here. Kampai!