We at JNC are very proud to announce the latest classic Japanese car to grace the 2011 Hot Wheels lineup — the legendary hakosuka. Mattel just sent us a small batch fresh off the assembly line, and has graciously allowed us to debut the Nissan Skyline H/T 2000GT-X to JNC readers first! These are the first photos of it released anywhere in the world, but the actual diecast cars will soon be appearing in your local retail stores so be on the lookout for them.
And of course, we are just plain delirious with excitement that it features the JNC inkan on the doors. It has been an awesome experience working with Mattel, and we are really happy that they're on the forefront of the nostalgic Japanese movement!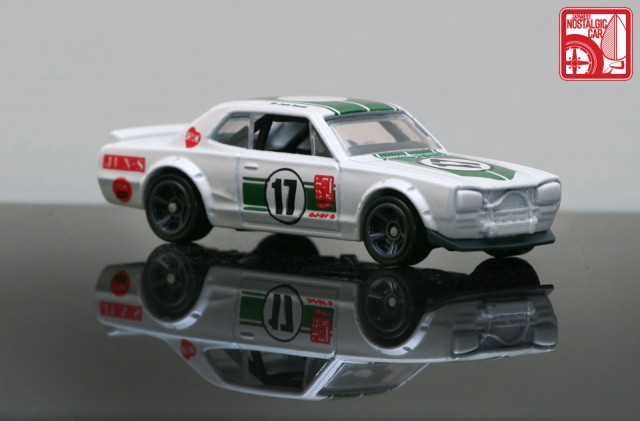 As you can see, this is no ordinary KGC10. Fitting with Hot Wheels' theme of "speed, power and performance," it's a period-correct JDM racer with headlight covers, external oil cooler and bolt-on fender flares.
The attention to detail on this car is truly astounding. Behind the oil cooler hoses there's a hint of bracing in the engine bay, and you can see the interior is fully caged. It's heavier than your typical Hot Wheels too, giving it both a substantial feel and the ability to fly down an orange plastic track.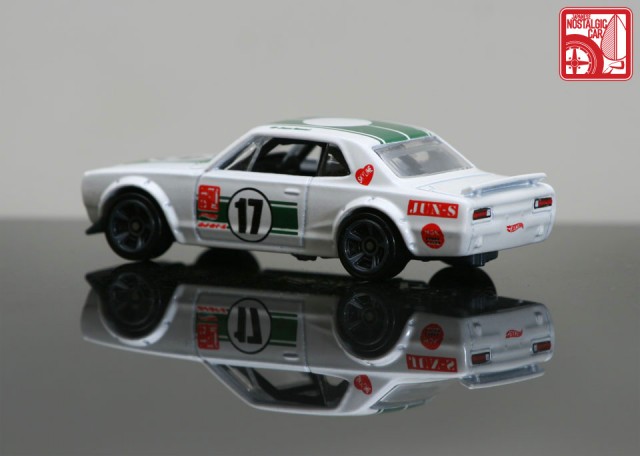 The livery is from the 1970s Nissan works cars, and the "JUN-S" on the rear quarter is a nod to the man behind this car, Jun Imai. He's the designer that's been spearheading representation of vintage Japanese cars in the Hot Wheels lineup. You can thank him for the Datsun Bluebird 510 in 2009 and the Toyota AE86 in 2006. And he's got a 1:1 scale 510 wagon at home. JNC will soon have an interview with Mr. Imai, so stay tuned for that.
In the meantime, look for the Skyline on the pegs in a couple of weeks. The guys at Mattel really do keep track of which ones sell, so if you want to see more vintage Nihon cars in Hot Wheels form, go get the hako!