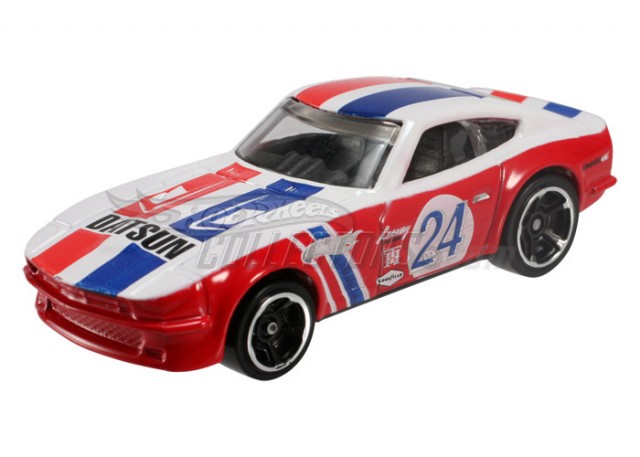 It seems we've got some exciting news from Hot Wheels every week now. Mattel's diecast toy line is really firing on all cylinders with cool nostalgics that JNC readers will love. Now you can park this Datsun 240Z next to your JNC-logo'ed Hot Wheels hakosuka.
Although the S30 has been around the Hot Wheels lineup in several iterations already, the upcoming red and white paint scheme is truly special. Somehow, it manages to evoke famous racing Z-cars from opposite sides of the Pacific — Peter Brock's BRE 240Z from the US, and Haruhito Yanagida's fearsome 240ZG from Japan.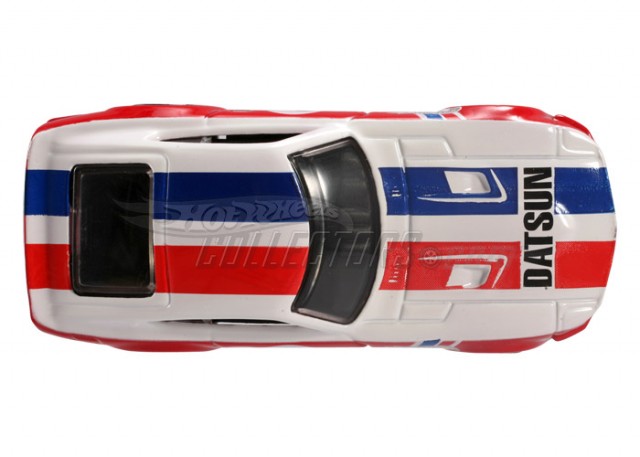 This one will be a bit harder to find than the other, however, because it's part of the Treasure Hunt series. For the uninitiated, each year Mattel chooses a dozen or so  castings, gives them special paint jobs and wheels, and produces them in very limited numbers. They are highly sought after by collectors, and usually disappear of the shelves pretty quickly. That's probably why they call it a Treasure Hunt. We post this at great risk of not being able to get any for ourselves, but that's how much we love you guys. Happy hunting!
NOTE: The 240Z is probably hitting the shelves right now. The hakosuka Skyline will be available at the end of June. There isn't an ETA on the kenmeri Skyline yet.
[Images: Hot Wheels Collectors]