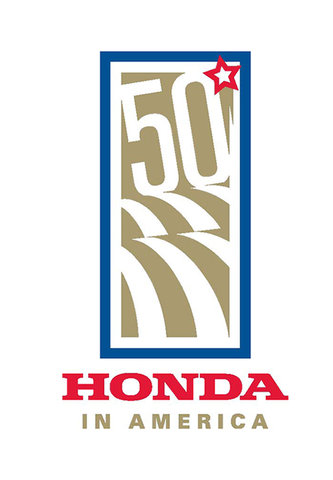 In 1959 Honda established a US subsidiary. They wouldn't sell cars for another decade, but at the time they moved plenty of motorcycles. Now, a half century later, they're the second best selling Japanese brand in America.
On New Year's Day 2009, Honda sent a 50-foot robot to destroy all humans kick off its 50th anniversary year at the Rose Bowl Parade. Today, they released this logo accompanied by not much else in terms of info.
We're hesitant to get too excited about what this birthday party may entail, because with the state of the auto industry right now, Honda probably can't afford much celebrating. It's already pulled out of F1 and killed the next NSX. Earlier this week, plans for future rear-wheel-drive models like V8 luxury sedans and an S2000 successor were rumored to have been axed as well. But then another rumor said at least some of those projects were on again. Only time will tell, but even if Honda isn't quitting enthusiast cars old turkey, we've been disappointed before.
It kind of sucks to start what should be a momentous year in such a downer mood, so we hope that we're proven wrong. Happy anniversary, Honda!