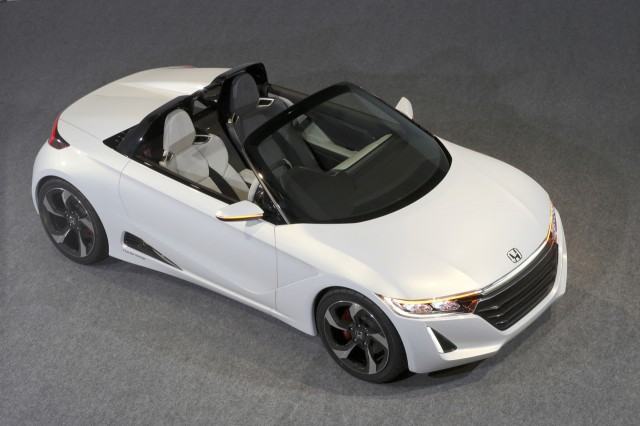 The Honda S660 Concept is set to debut at the Tokyo Motor Show late next month. The name recalls the S500/S600/S800 of the 1960s, the first use of the S-Series name since the demise of the S2000 in 2009. In theory, at least.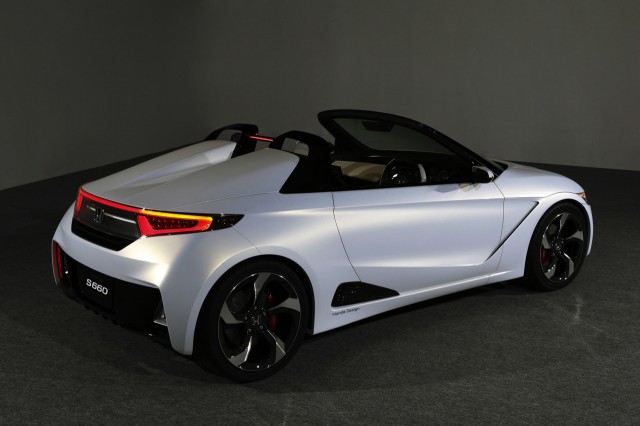 In practice, however, the open-top car is more like the mid-engined 1991 Honda Beat, launched in the same year Soichiro Honda passed and a car the founder considered his "baby".
The original S-Series was also intended to be a kei car. Honda unveiled an S360 at the 1962 Tokyo Motor Show, but by the time the S-Series hit production Soichiro Honda decided that they needed larger displacements to compete internationally. You can see a replica of it in our 2011 New Year Meeting coverage.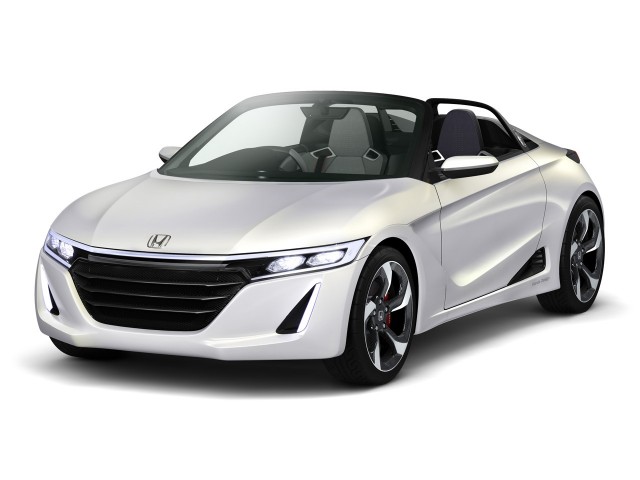 At the time, the kei displacement limit was just 360cc, and the S500 and S600 were 500cc and 600cc respectively, disqualifying them. Plus, their physical dimensions exceeded strict kei guidelines and the original S-Series cars were all front-engined, rear-wheel-drive as well.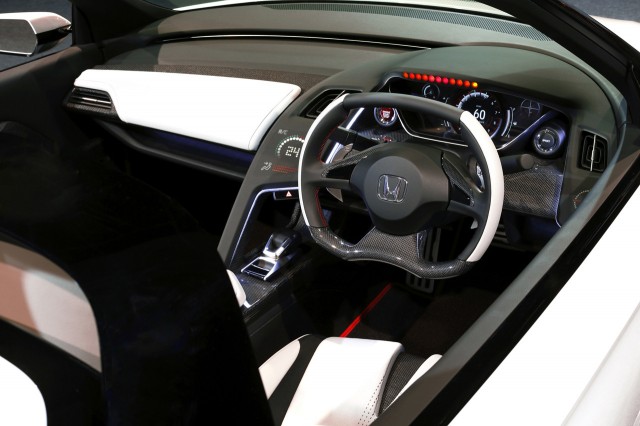 Since then, however, kei displacements and dimensions have increased, and now the engine size cap is 660cc. As the name implies, the S660's displacement will be 660cc, giving the sub-2000 pound car a rating of 67hp. That puts it just within kei car territory, just like the Beat. Get ready for some midship amusement!
Images courtesy of Honda.