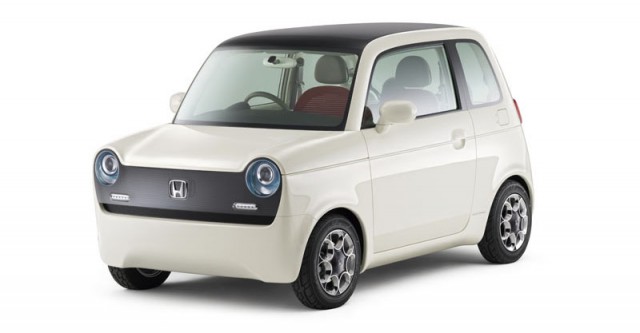 Moments ago, Honda revealed the cars it plans to display at the 2009 Tokyo Motor Show this October. And looky here – a new concept paying homage to the N-series! Details on the EV-N Concept remain sparse, though more will surely emerge as the show approaches. All we know is that it's all electric and charmingly inspired by the 1967 N360.
In fact, much of Honda's Tokyo Motor Show lineup awesomely consists of environmentally friendly tributes to older models.

But first, let's look at some of the snazzy deets of the EV-N. It's been a long time since an Japanese automaker has put so much retro goodness into a concept, probably not since the 2005 Suzuki LC Concept.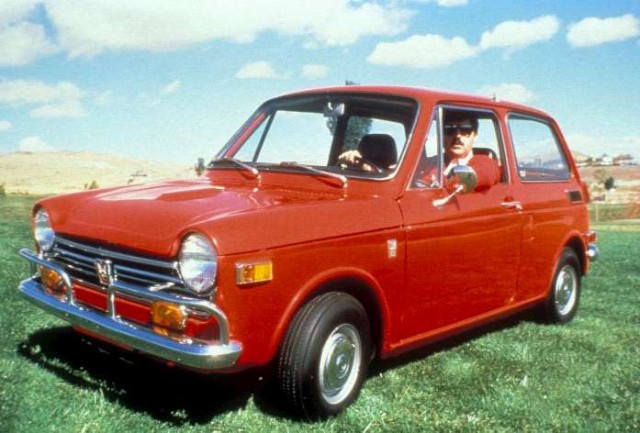 Here's the front view of an US-market Honda N600 for comparison.
The EV-N has a solar panel on the roof to charge its batteries.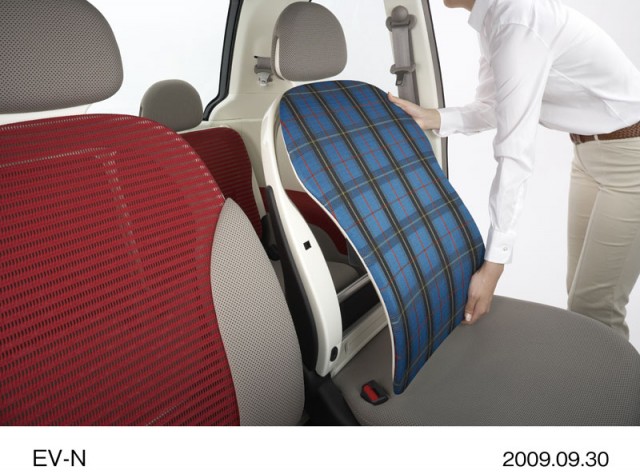 Interior seat inserts can be easily swapped from red Herman Miller to Tartan.
The face lights up with something Honda has called the EV Communication System. Since it's all electric, it needs no grille.

The retro look continues to the rear.
The taillights are the most obvious cue, but the license plate light shroud of the N360 resembles the EV-N's hatch handle as well.
And as astute reader Lincoln Stax pointed out, the Honda U3-X uni-wheeled barstool folds into the door just like the suitcase-sized Motocompo motorcycle did in the trunk of the Honda City.
The U3-X in action.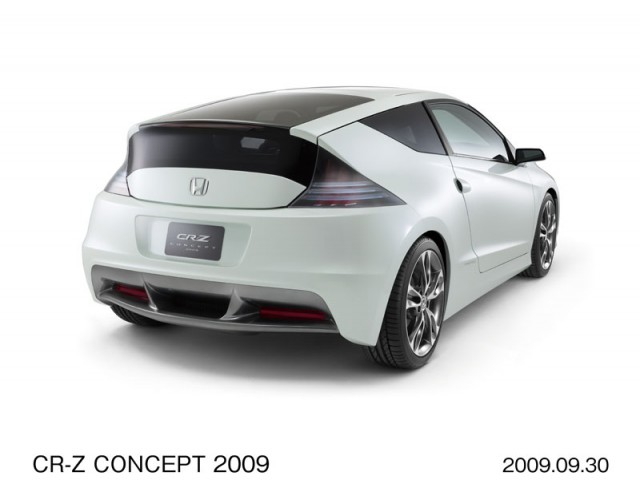 We're suckers for retro styling, but most car nuts will probably be more interested in the CR-Z Concept 2009. We've seen an older CR-Z concepts before, but this is the closest yet to a production-ready version of the spiritual successor to the much-loved CR-X. The only nod, however, seems to be the vertical glass on the rear hatch.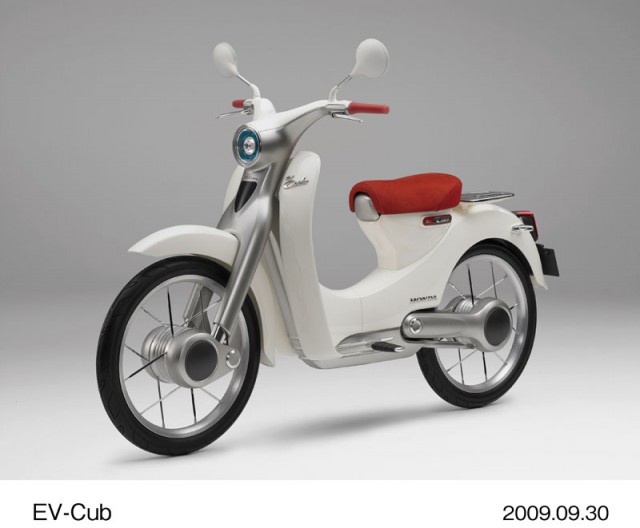 The Honda EV-Cub is another throwback, although we don't know if you can call it that when the Super Cub has been in continuous production for 50 years.
It too has the Tron-like lighting of the EV Communication system.
More details will emerge in the coming days. For now, here's the most solid proof in a long time that automakers can design cool cars without throwing heritage out the window. Many more photos below.
[Images: Honda, Japanese Classic Car Maniacs]