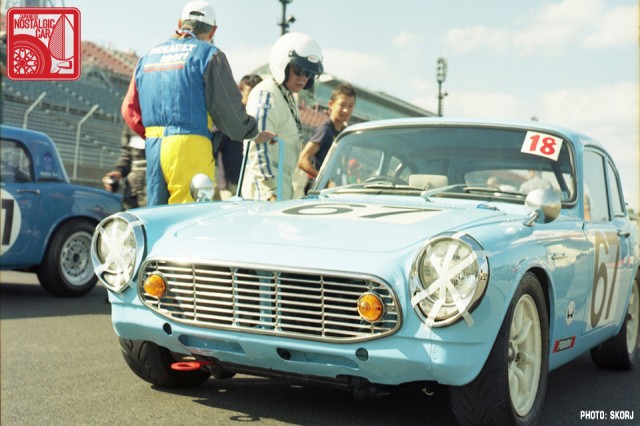 Honda's first passenger car went on sale in October 1963. That was 50 years ago, and the S-Series was a screamer. You know the story: While the rest of Japan's burgeoning auto industry was assembling crude beasts of burden, Soichiro Honda was skipping right ahead and building one of Japan's first true sports cars, using advanced technology that helped his humble company win the world championships of motorcycle racing.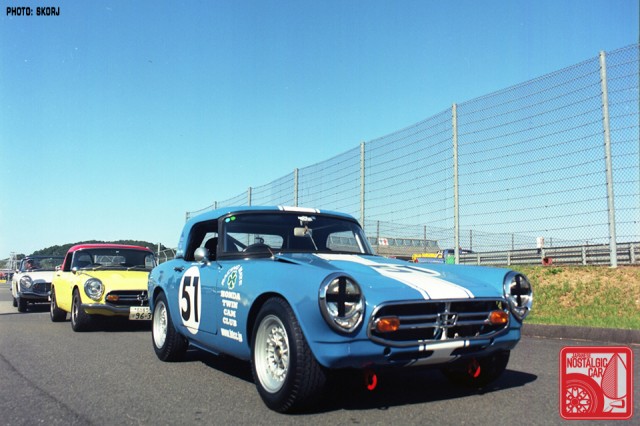 To celebrate the 50th anniversary of the S500, S600 and S800, Honda recently held a gathering at their Twin Ring Motegi circuit in Tochigi Prefecture, along with Garage Iwasa, one of Japan's premiere S-Series restoration shops.
Over 120 S-cars joined the festivities, and Skorj was on hand with his own S800 Coupe to document the revelry.
Honda even built a replica of the original S-car, the Honda S360 to mark the occasion. If you've never heard of it an S360 before, that's because it never went into production. The S-Series was originally planned as a kei car in order to take advantage of government incentives at the time, but Honda was growing at such a rapid pace that by the time the car went into production, the 360cc limitation was deemed too small to compete internationally.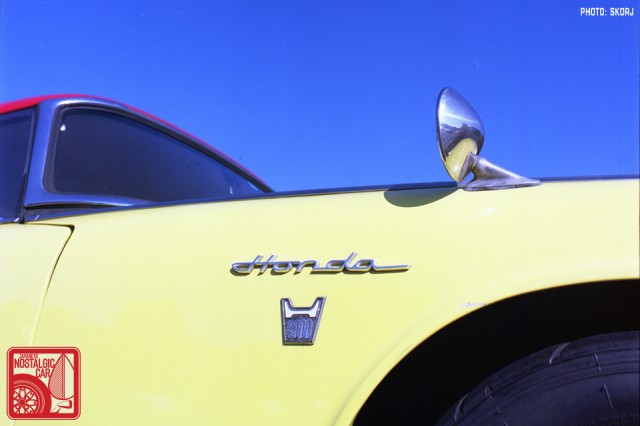 Production began with the S500, but before the year was out Honda began offering the S600 as well, and soon added the S800. Keep in mind that this was a time when cars like the 1.0-liter MG Midget and Fiat 500 were plentiful in Europe, so a sub-liter sports car was perfectly respectable.
According to Skorj, there were three or four S360s built, but the one Honda chose to replicate was the silver post-Tokyo Motor Show example, simply because they had the most drawings and photos of it. It was built from a chopped S600, and having seen it in person Skorj reports that it was pretty well done.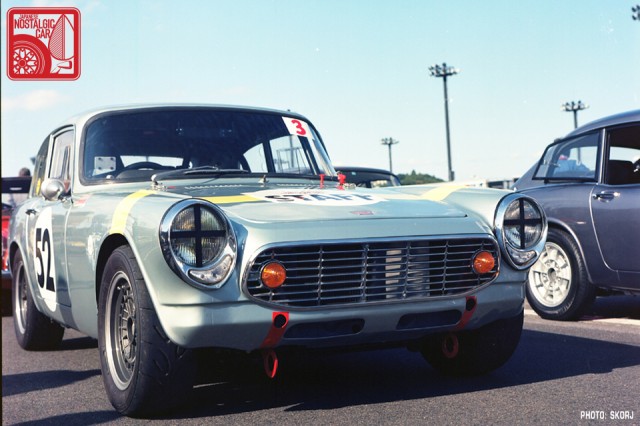 Of course, racing was the raison d'etre for everything Soichiro Honda did, and the S-cars served that purpose well. The S-chassis, especially in S600 and S800 guises, were hugely popular platforms for many of Japan's early drivers who would go onto fame and glory in the 1970s touring car era.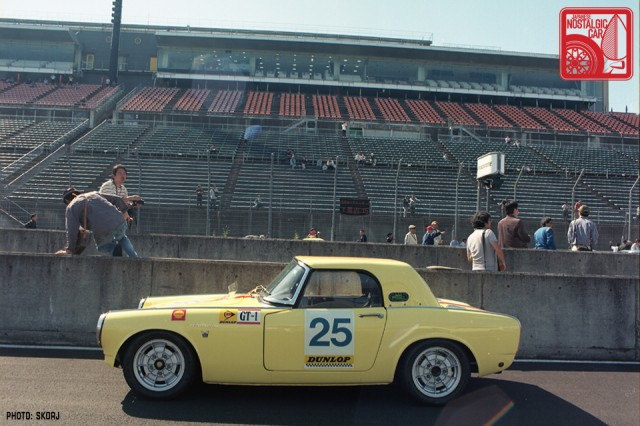 Twin Ring Motegi is home to the Honda Collection Hall, and the automaker brought out several museum pieces for the event. The RSC racer won the GT-1 class at the 1968 12 Hours of Suzuka enduro. More importantly though, it came in third overall despite being thrown onto the track with cars of up to 3,000cc displacements.
The fastback creation you see here is the Watanabe Griffon. Skorj tells us that it was built on an S600 platform around 1975 and that the company made less than 10 in total (one is apparently in the US). It came with custom fiberglass bodywork and unique alloy wheels. You can see some production photos in this forum thread.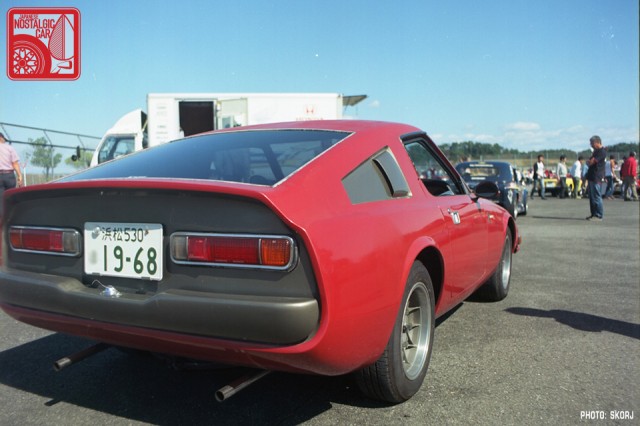 Watanabe (not to be confused with the wheel company) was apparently a fiberglass and bodywork company in Hachioji. According to this blog, the aerodynamic body increased top speed from 140 to 160 kph, though it would not have come cheap: The conversion rang in at an amount equivalent to about $60,000 today.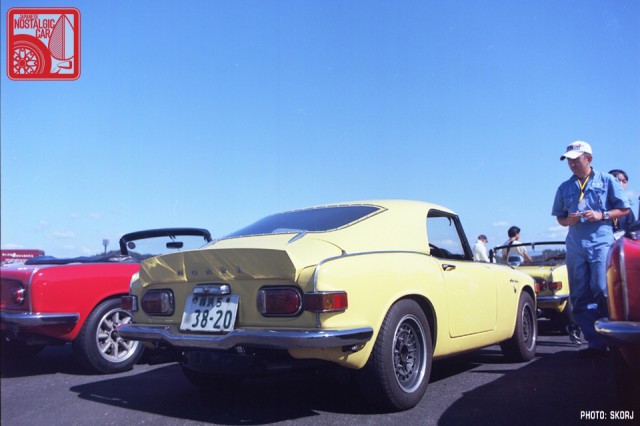 Perhaps just as uncommon as the Griffon was a duck-tailed hardtop fitted to an S800. Skorj explains that this odd-looking cap is a Le Mans-style roof made for a roadster body, and is an extremely rare piece.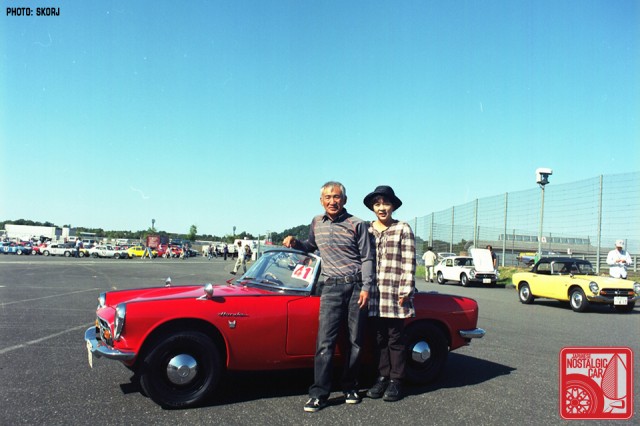 The rest of the field consisted of ordinary S-Series enthusiasts, including some that have been devotees of the model for decades.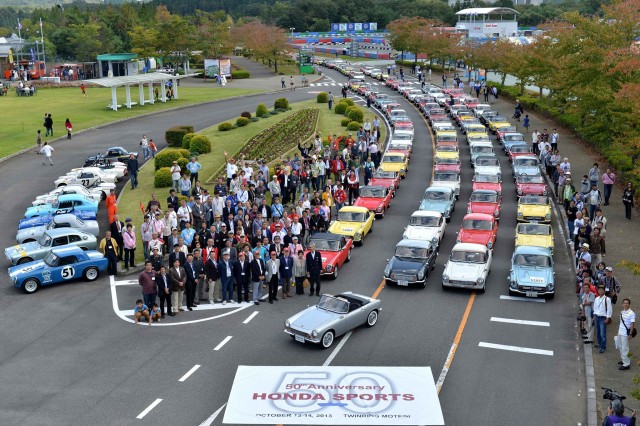 After the S800 ended production in May 1970 Honda mysteriously retired the S-Series name for three decades. It would not appear again until the exquisite S2000 roadster, which carried on the legacy starting in 1999, but so much time had passed many of its fans didn't even know the origin of the mighty S. The nameplate was then retired again in 2009, but recently Honda has implied that it might be back in the S660 Concept to be shown at the Tokyo Motor Show in late November. Hopefully we'll see 50 more years of Honda's sports icon.
Skorj is a photographer living in Japan and co-founder of Filmwasters. All photographs taken with a Bronica S2 on Kodak Ektar film. You can see more from the event at Motoring con Brio. Group photo courtesy of Honda Sports 50th Anniversary.