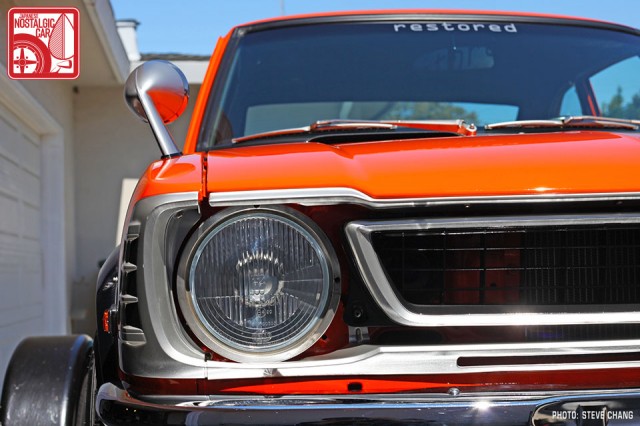 One of the sacrifices we have to make to drive the cars we love is safety. And while old cars offer great visibility thanks to large greenhouses, that advantage is nullified at night when 30-year-old wiring and outdated bulb technology conspire to turn your touge run into a date with Dead Man's Curve. Today we seek to remedy that with some Hella H4 conversion kits.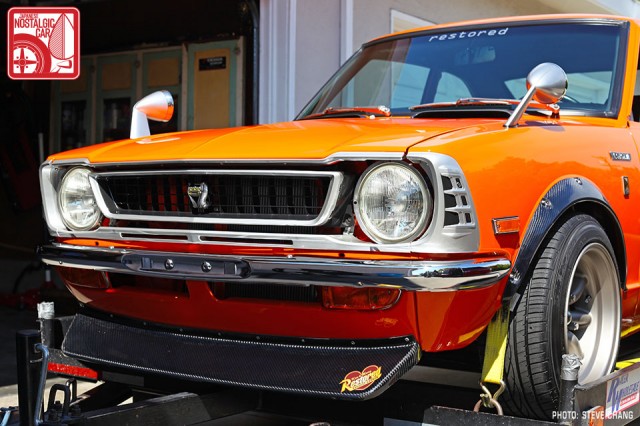 First, a brief history. So why do all classic cars have round headlights? It wasn't just a styling choice or technological limitation, it was the law. The mandate goes back as far as 1940, when the motor vehicle administrations of several US states decided on a standardized 7-inch sealed-beam headlamp. The standard was adopted by the US federal government and put into effect for over 40 years.
In 1957 an alternative system of four 5¾-inch lights — two high beams on the inside, two low beams on the outside — became permissible, and in 1974 rectangular sealed beams were introduced into the law. Naturally, because the US was such a large market, European and Japanese cars had to follow suit. It wasn't until 1983 that the government changed the rules to allowed for architecturally integrated housings that could accept a light bulb. With the freedom to design housings of any shape, a new era in automotive design began.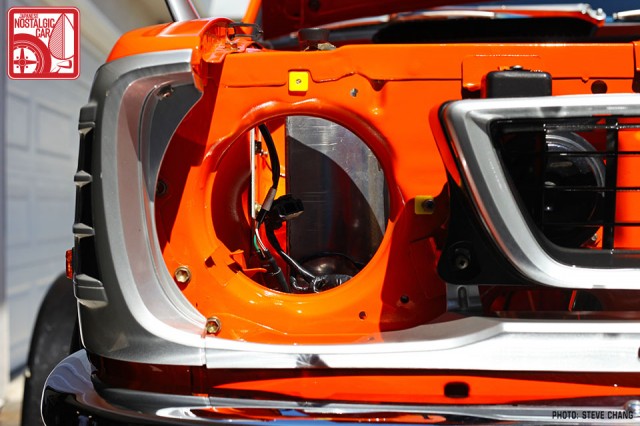 Now that headlights can be of any random shape, perfectly round headlights are distinctly retro. It's even a key design cue for retro-themed cars like the Dodge Challenger or Toyota FJ Cruiser. We wouldn't have it any other way. But in order to retain that classic look while using the latest in bulb technology, we'd need a conversion kit.
After the Vintage Auto Salon we visited Patrick Ng and his award-winning TE27 Corolla. We were greeted with gloves whiter than a Japanese taxi driver's as Patrick was upgrading his sealed beams to a Hella Vision Plus 7″ H4 conversion.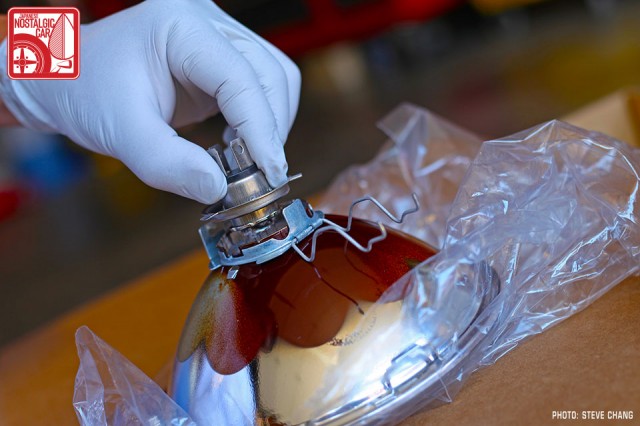 The premise is simple. It comes with what looks like a standard 7-inch sealed beam light, but in reality it's a glass housing. At the back, there's an opening and clip to accept any H4 bulb.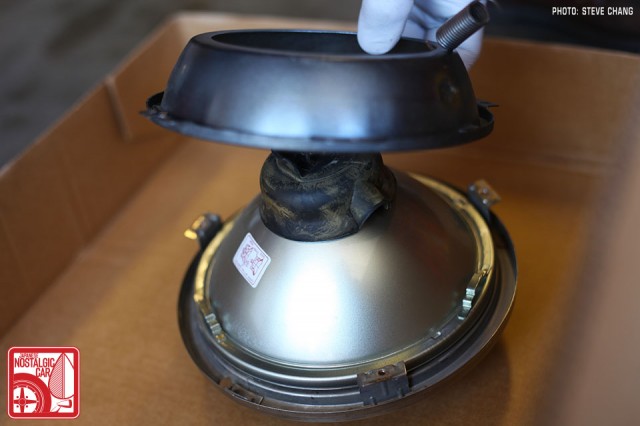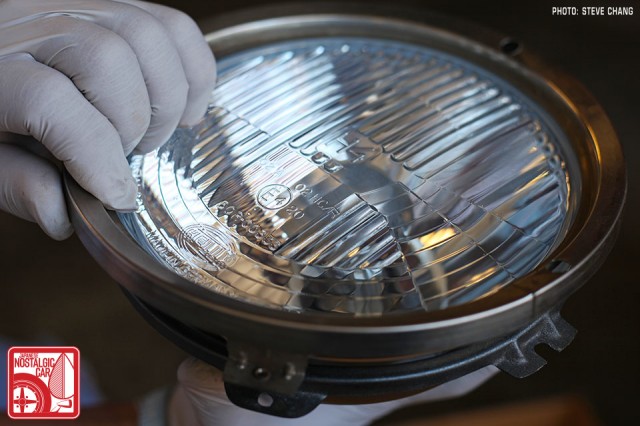 Patrick opted for a European ECE-spec style face, although Hella also makes a kit that mimics the look of a DOT headlight. The main difference is that the ECE lights have a completely flat face while the DOT ones have a nipple, a vestigial growth for use with a certain type of DOT headlight aiming device.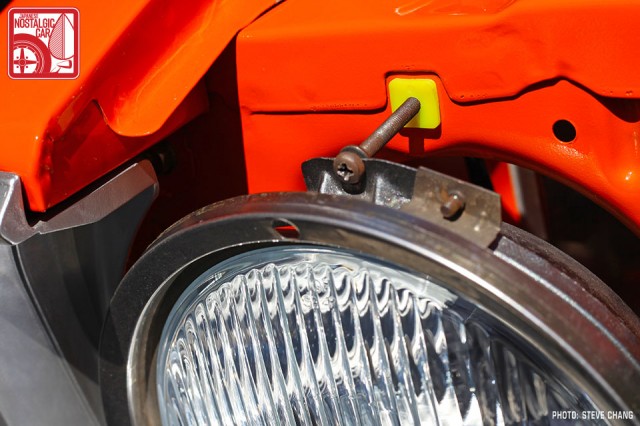 Luckily, Toyota has its own headlight aiming system, and the light's outer ring even has an access hole so you can get to the adjustment screw easily.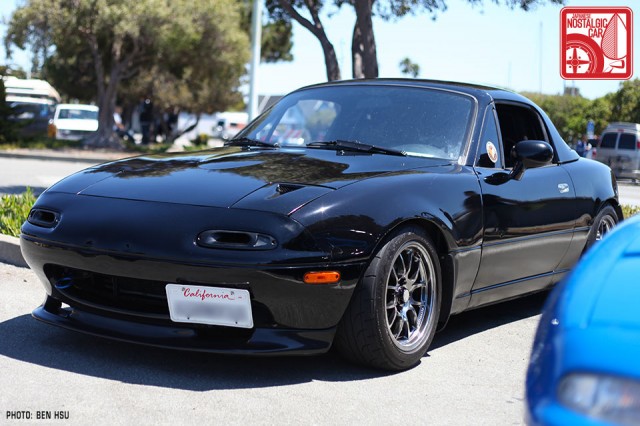 Afterwards, friend of JNC Brian Szeto decided to try out a set of Hellas on his Miata. You might remember his black MX-5 from our coverage of the the Vintage Auto Salon. Brian was gracious enough to let us to a before-and-after comparison.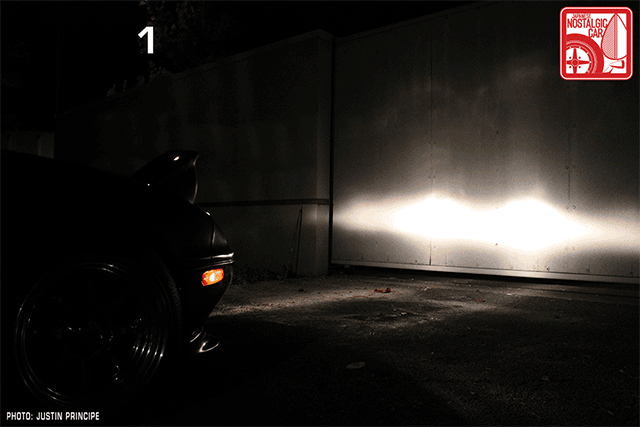 As you can see the old sealed beam (image 1) dispersed the light into two very specific hot spots. The Hella Vision Pluses (image 2), however, cast a very sharp beam pattern that had a clear cutoff horizon and distributes the light evenly across the road.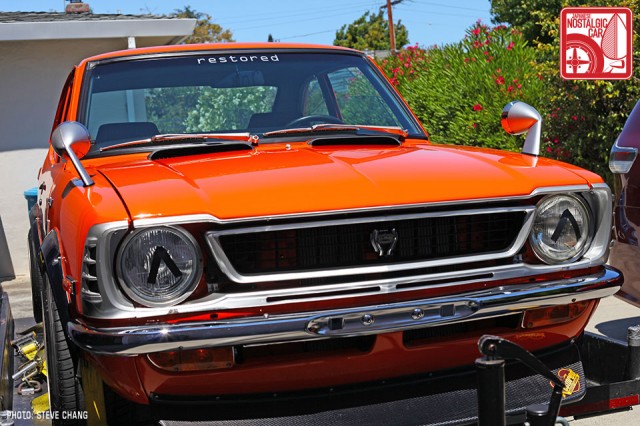 Do a quick eBay search and you'll find countless HID and projectors kits, but white or blue light, projector lenses or, God forbid, BMW angel eyes just don't belong on J-tin. As we see it, the advantage with the Hella kits is that they give you better night vision without ruining the period look of your car. That made Patrick's mango pretty happy.