A chocolate Tomica is either the perfect Valentine's Day gift for the car lover in your life or a diabolical plan to drive die-hard collectors insane. You can't keep this one Mint in Box, but it would sure taste good with some mint.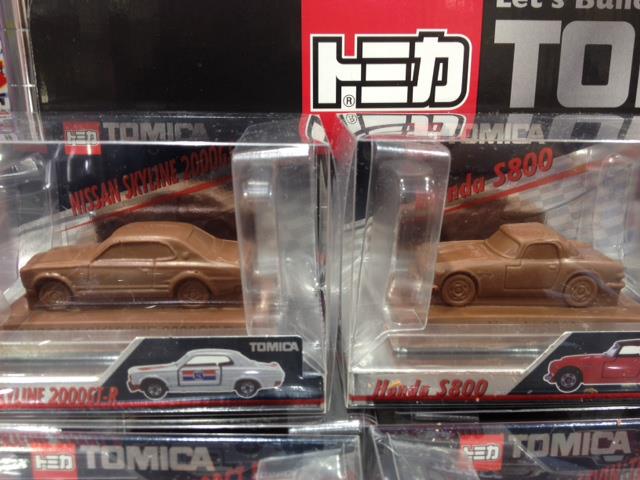 The 1:64 scale treats came out in Japan in January of this year costing ¥525 or about $6 USD each.
Five models were offered, including the Nissan Fairlady Z432, Honda S800, Toyota 2000GT, TE72 Corolla Levin, and a choco hako.