Toyota has just announced the FT-86 Concept for the 2009 Tokyo Motor Show this October. It's been two years in the making, and there were several times when the whole thing was thought to be rumor, but Akio Toyoda has finally brought Project 086A to fruition, or at least a concept.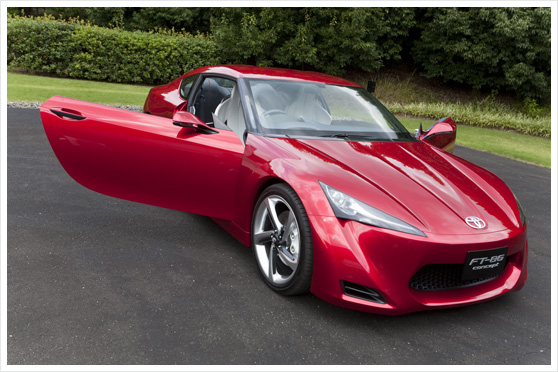 The name stands for "Future Toyota Hachiroku," evoking the much beloved AE86 Corolla Levin and Sprinter Trueno. Toyota purists may not like the 2.0L Subaru flat four under the hood, but a low center of gravity was apparently a priority. Fans of the original hachiroku will surely approve of its light weight, FR layout, and 6-speed manual transmission though. Toyota says the body has been strengthened to the "utmost limit," whatever that means.
Toyota has released precious little other information as of yet, but we do have dimensions. It's a tiny bit shorter than the AE86, but wider and shorter and with a longer wheelbase. Let's compare:
FT-86: 4160 x 1760 x  1260mm (L x W x H); 2570mm wheelbase
AE86: 4180 x 1625 x 1335mm; 2400mm wheelbase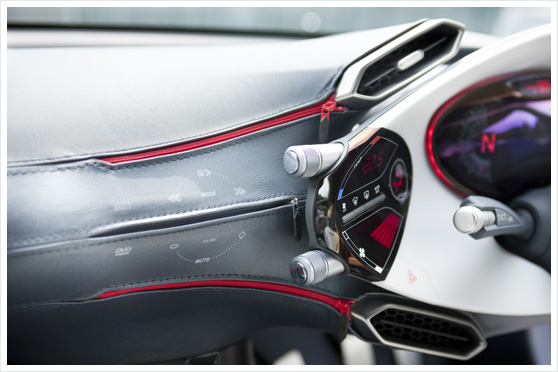 The oddest thing about the FT-86 might be the interior. The obligatory space capsule dashboard includes some decidedly low-tech zippers. There was no coherent explanation for this, but the wild controls are unlikely to make it into production anyway.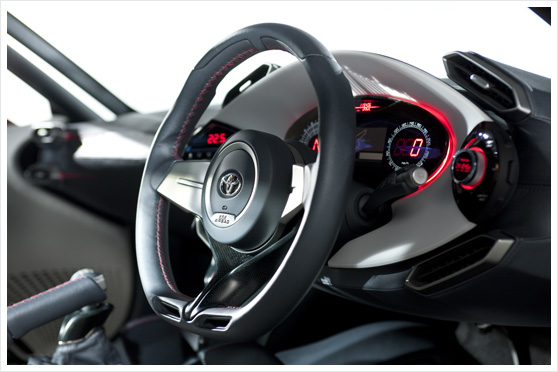 While we applaud the revival of a proper RWD, manual gearbox sports coupe we wish Toyota had invoked the AE86 in more than just a theme and name. Some styling cues would be nice, particularly the hachi's unique window shapes. Still, this is as close to confirmation of a return to Toyotas of yore so we'll keep our complaints to a minimum. What do JNC readers think?
[Images: Toyota]