Here are some actual gurachan – as in Grand Champion, not gurachan-style – Mazda RX-3 Savanna race cars from the mid- to late-70s. In this photo driver Naoki Nagasaka hits the 1978 Fuji GC and Super Touring series.
Note the "Hekinan Mazda Sport Corner" decal, denoting Hekinan city's branch of the tuning arm that became Mazdaspeed. These sexy vintage photos come courtesy of the archives of RE Sugiyama, an Aichi-based rotary tuning house.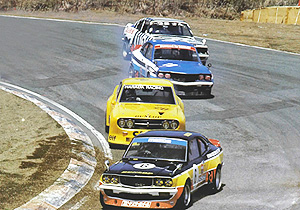 1979 Fuji GC and Super Silhouette.

1976 Fuji GC and Super Touring.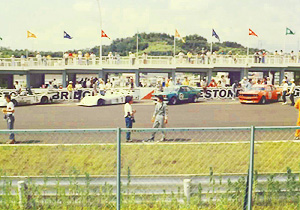 1978 Suzuka 500-mile.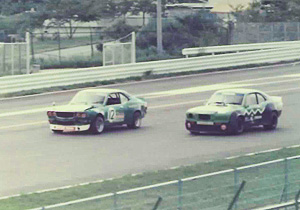 Satoru Nakashima and Eiichi Sugiyama at the 1977 Suzuka 1000km.
We want an RX-3 now.