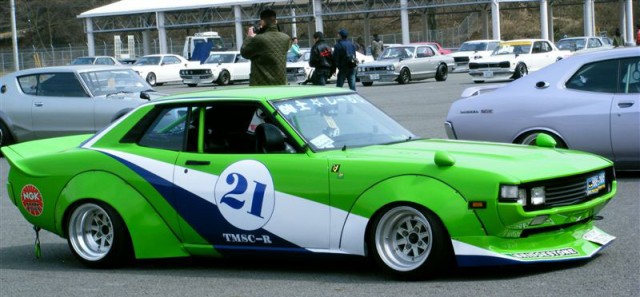 Celica fans usually prefer zenki models with the smiley-er smileys and hood flutes, but this is one post-facelift daruma that makes us green with envy. Let's see if we can name all the zokusha traits this fine specimen exhibits.
garish color combo and quasi-racing livery
bubble flares
racing mirrors
deep, deep, minus-offset SSR MkIIIs
ankle-slicing air dam
square headlight swap with two covered in stickers
Please, bosozoku Claus, bring us one and we will be good little boys for the rest of the decade.