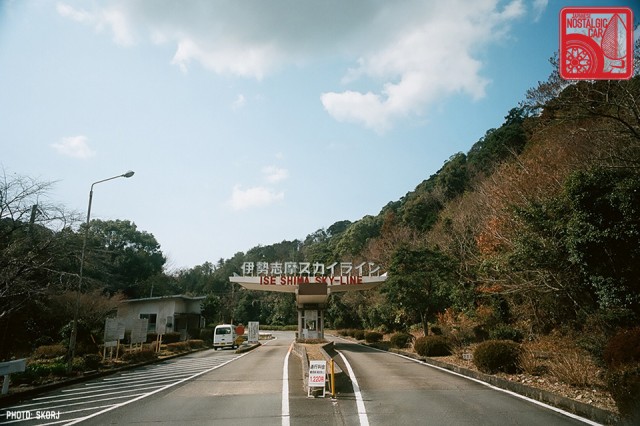 In Part 01 of our journey to the Ise Peninsula, we crossed Ise Bay by ferry. While our navi plotted the quickest route to our next destination via a number of linking bypasses and expressways, we chose a twisting road designated a "Sky-Line" on the map instead. Named the Ise Shima Sky-Line, it was to hold some of the best views, challenging corners, and heavy climbs of this trip.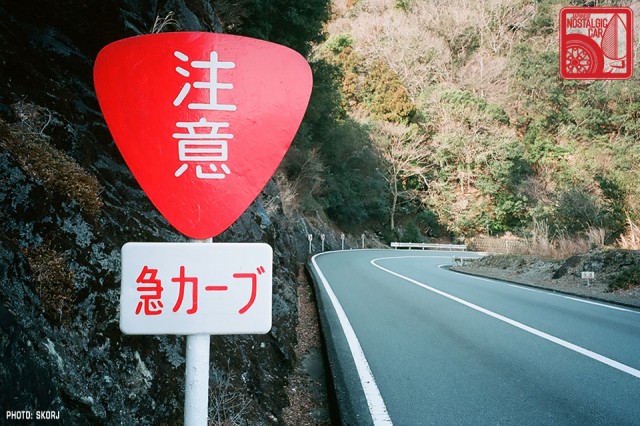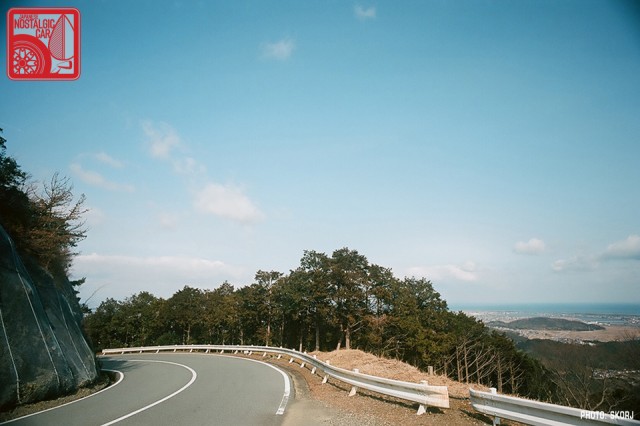 We usually think of the word "skyline" in terms of cityscapes, but it can just as easily apply to natural formations. In Japan, this alternate usage is common and often refers to mountain ridges.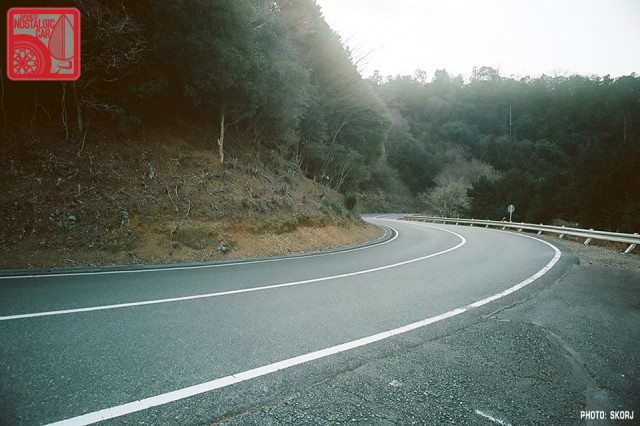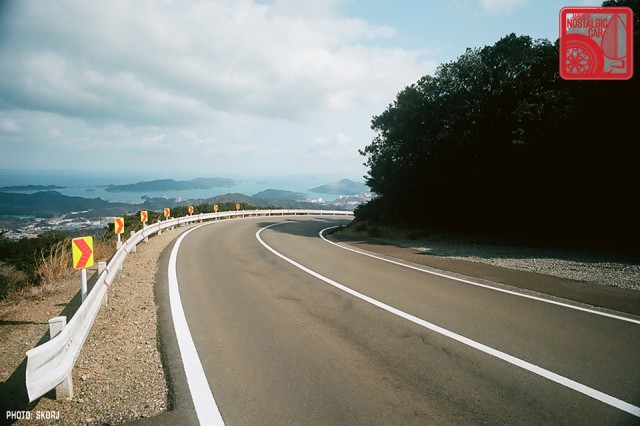 In fact, "Father of the Skyline" Shinichiro Sakurai conceived the name for Japan's most iconic sports sedan while standing atop a mountain very similar to this one. It wasn't urban jungles he was envisioning for his legend in the making; it was Japan's renowned touge.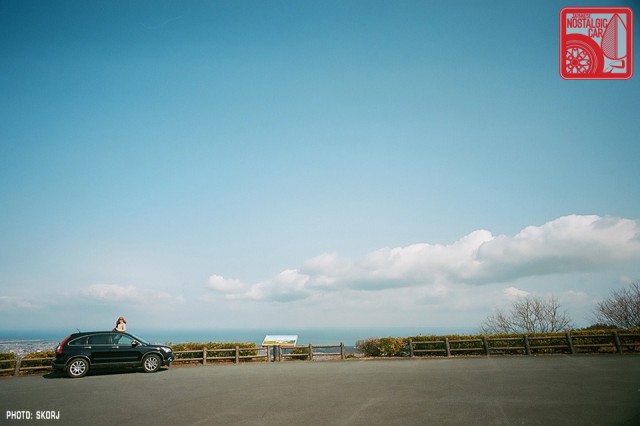 Being a toll road, the Ise Shima Sky-Line is of course preternaturally well maintained and smooth, even by Japanese standards. Its steep toll of ¥1,220 ($12 USD) meant that it carried very few cars. Though driving  our usual Honda CR-V rather than something particularly agile, we were still able to enjoy a classic Japanese touge and the spectacular views over Ise-wan.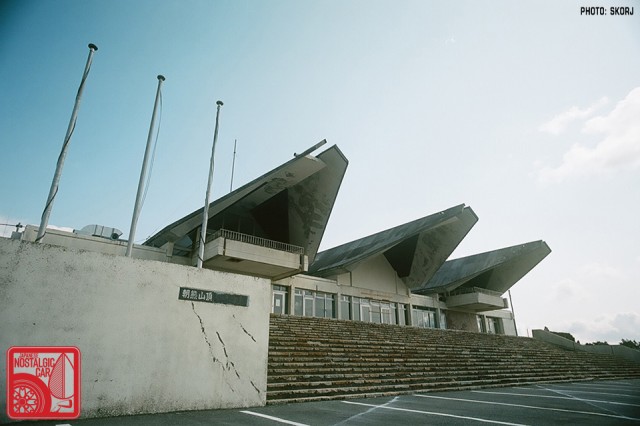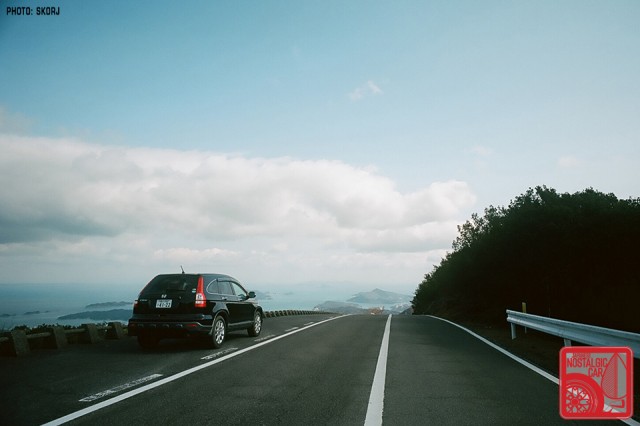 The visitor center's soaring roof makes a suitably grand statement on one of the peaks along the way. As views continued to amaze, the road dropped away with yet another series of magnificent bends, taking us all the way down again to the Ise-wan shore.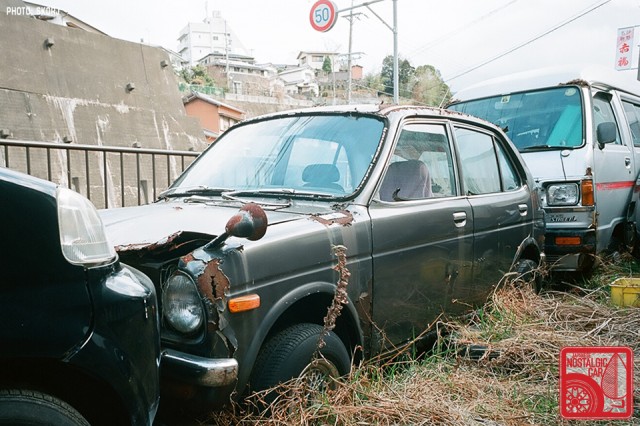 At the bottom of the Sky-Line, we found an abandoned Honda Life seeking a new lease on its namesake. Sadly, enough iron oxide had formed to make that dream unlikely.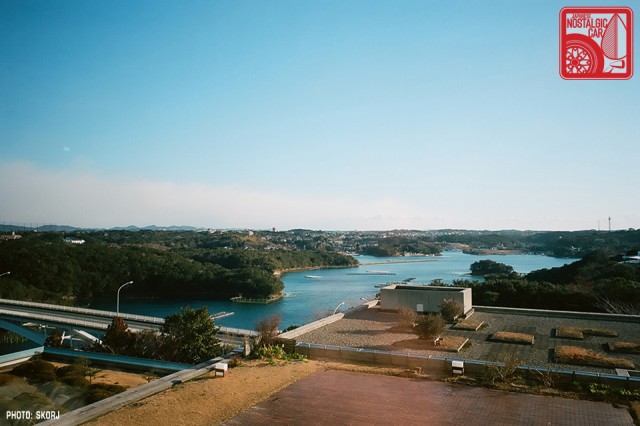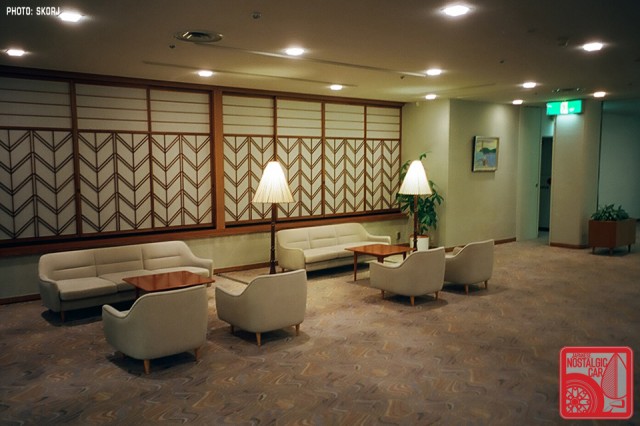 Our accommodation for the night was the Shima Kanko Hotel, built in the 1960s on Ise-wan's shores. The mid-century modern furniture and wall paneling looked like something Mad Men would use as a set.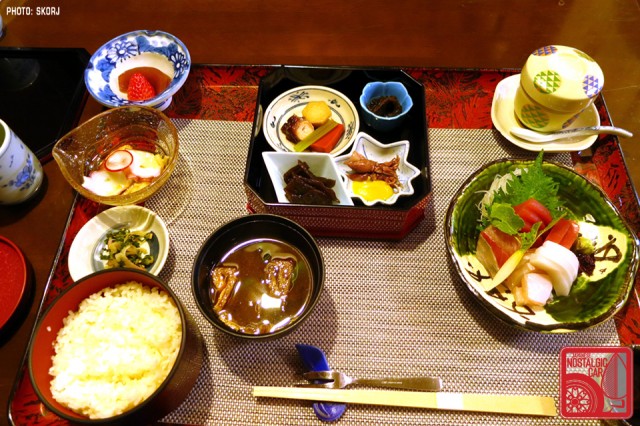 Our dinner was, of course, a selection of fresh (but poorly photographed) local seafood.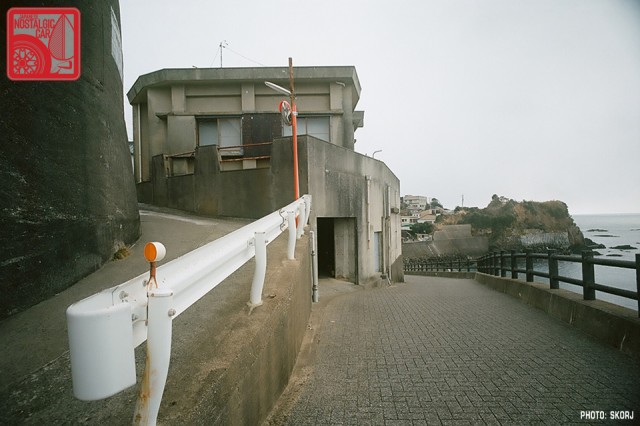 Our destination the next day was the Daiozaki Light, a lighthouse built in 1927 to guide ships into open seas from the port of Nagoya. Tens of millions of Japanese cars sailed past the beacon on their way to foreign markets. The tower itself seems to have escaped being photographed, perhaps because it looks like any other lighthouse built in the early twentieth century – white, with a light on top.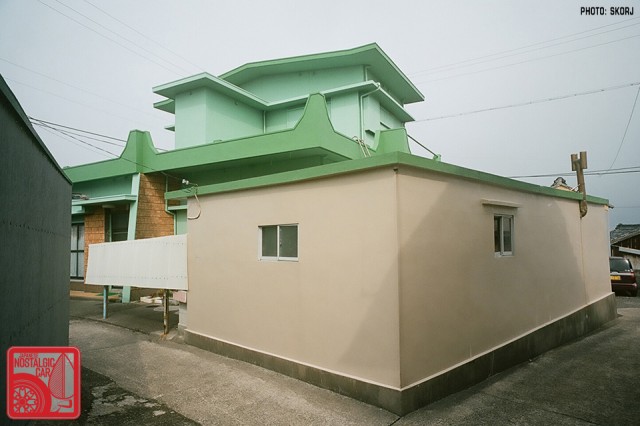 The local fishing village, however, built precariously onto rock faces and the sides of cliffs on its approaches, held untold fascinations. Some of the small roads were too narrow even for the CR-V.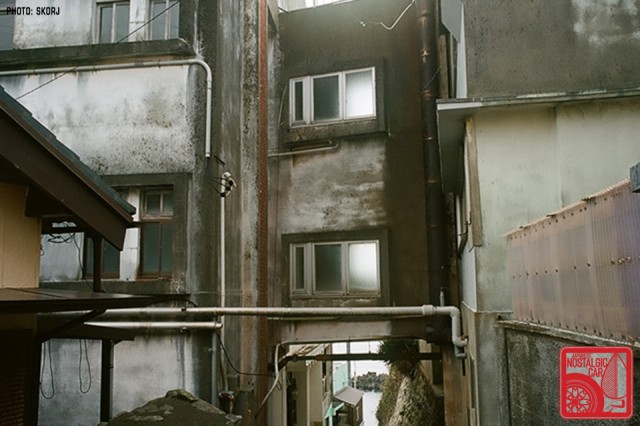 Some buildings appeared like they belonged on the Adriatic, not the Kumano-Nada Sea. Others were built in the same utilitarian concrete style as those on Hashima Island (also known as Gunkanjima or Battleship Island) off the coast of Nagasaki, which had once supported a coal mine in the early- to mid-twentieth century.
It too was built on a similarly difficult and rocky landscape. And though it was abandoned in 1973 due to the high cost of mining coal at sea, everything remained in place. Walking the small lanes here, climbing precarious stone steps and navigating cliff-side footpaths to the local shrine, it felt like I was back on Hashima.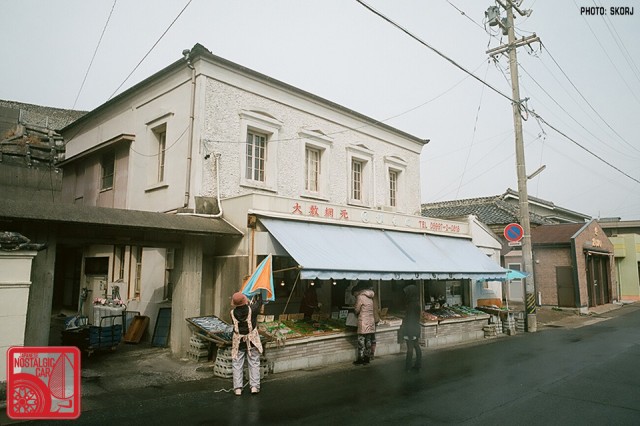 The village, however, is still very much occupied and serves as an active fishing port, tourist spot, and famous source of seafood. Here, a local Meiji-style house and seafood shop opens for the day. Local housewives are already choosing their fish fresh off boats docked literally on the other side of the street.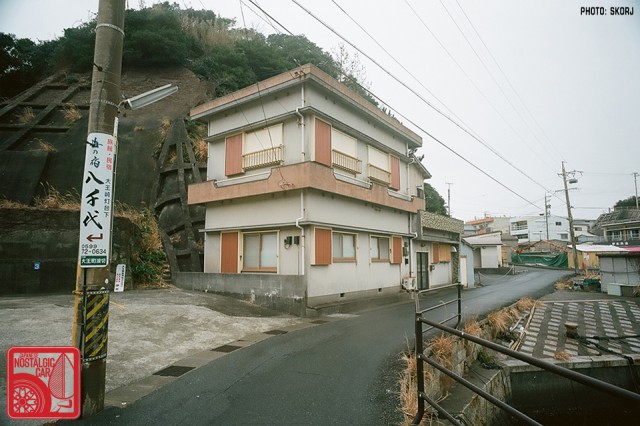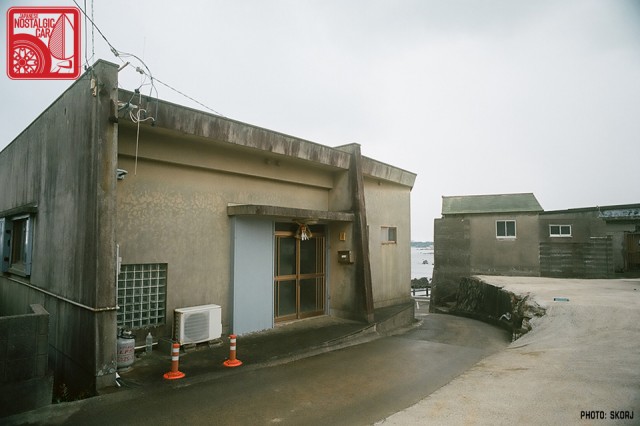 In many areas the streets and walls are made of stone slabs to defend the village against the dangerous "black tides" of the Kumano-Nada Sea.
With roads too slim in some places for even the smallest of cars, the kei is naturally the preferred mode of motorized transport. Here a local engineering company's 4WD tray sits next to a delivery van behind some local houses.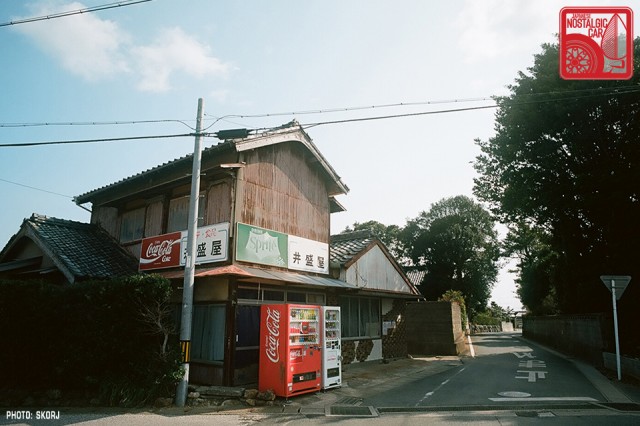 When it came time to leave the area we once again took the ro-ro ferry across the bay. Back in Aichi, we chose to drive the Omotehama Highway along the South side of the Atsumi Peninsula. The road, also known as National Route 42, is dotted with small hamlets, starting with fishing villages that slowly giving way into orchards.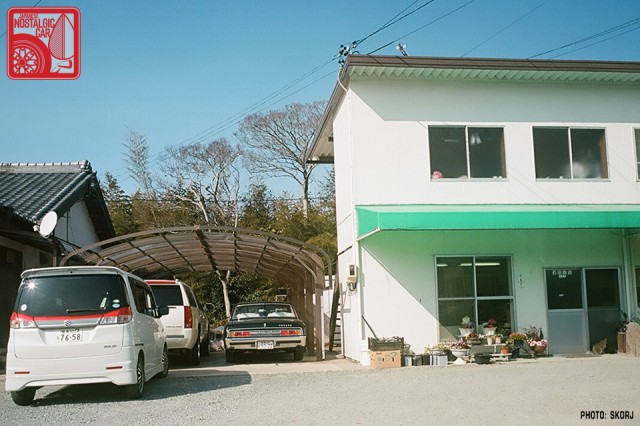 Stopping for a drink in one village, we saw an early Toyota Century parked off to the side of a used car yard. While the shacho suggested we should not photograph it in detail — it was a customer's car — he did allow us to shoot some of the other machines on his lot.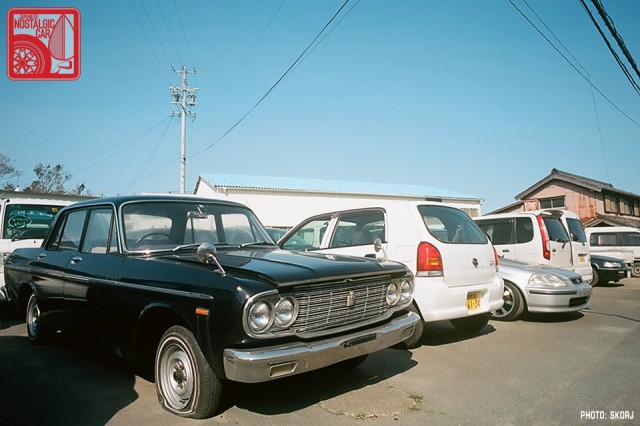 Sitting amongst a fleet of compacts and kei cars was a once regal S40 Toyota Crown. It had clearly been sitting a while, but it could be yours for the right price.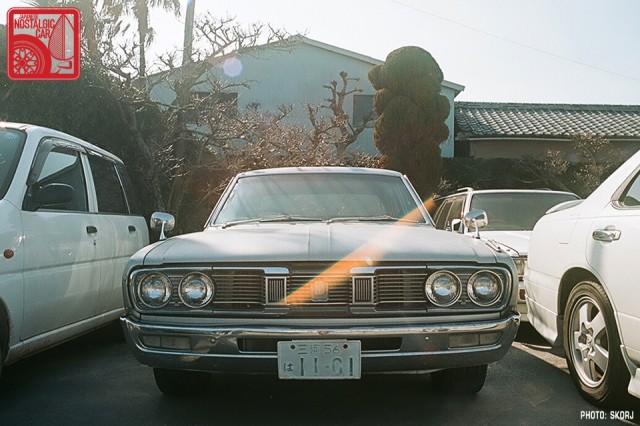 Tucked elsewhere on the premises was a 230 Nissan Cedric in slightly better condition. It still wore its original period Mie-ken number plates.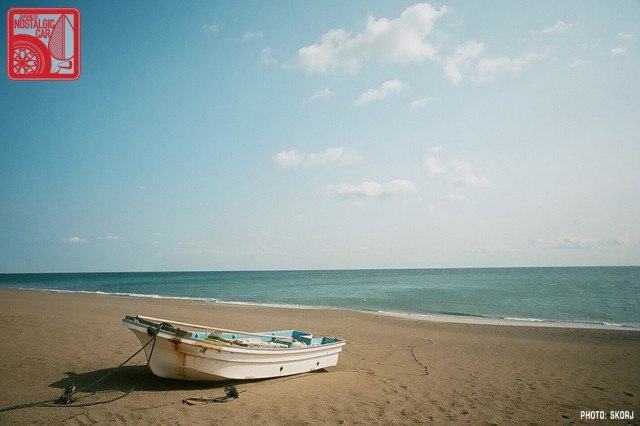 Stopping for our last lunch this trip, we admired the local architecture and walked a lonely beach, half expecting to see Andy Dufresne, before our re-joining the expressway for our journey home to Tokyo and work the next day.
Skorj is a photographer living in Japan and co-founder of Filmwasters. All photographs (except food) taken with a Bessa R3a and Kodak Ektar.