In Part 01 of our trek down Shio no Michi, Japan's famed Salt Road, we stumbled upon a collection of kei jidosha, the ruins of Iiyama Castle, and traced the path of salt dealers from the era of shogun and samurai. When we left off, we had just happened upon a Nissan dealership on National Route 147 outside Shinomachi.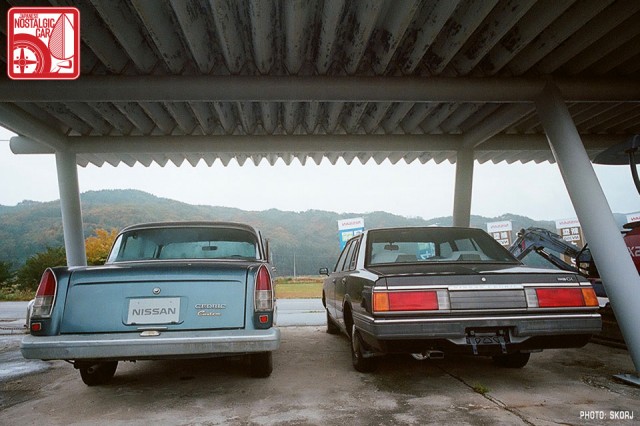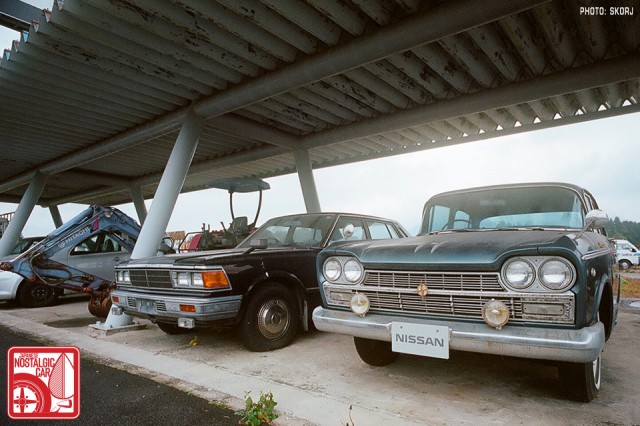 A Type-31 Nissan Cedric resplendent in what we assumed was its original shade of blue made a spectacular companion to its slightly less exotic but classic nevertheless 430 stablemate.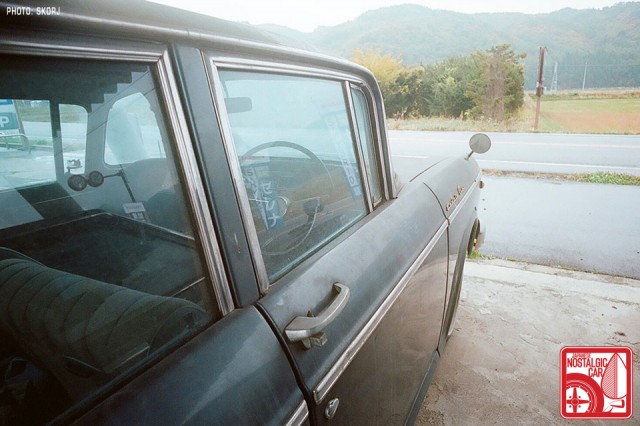 The old girl even had lovely matching blue-tinted glass all around.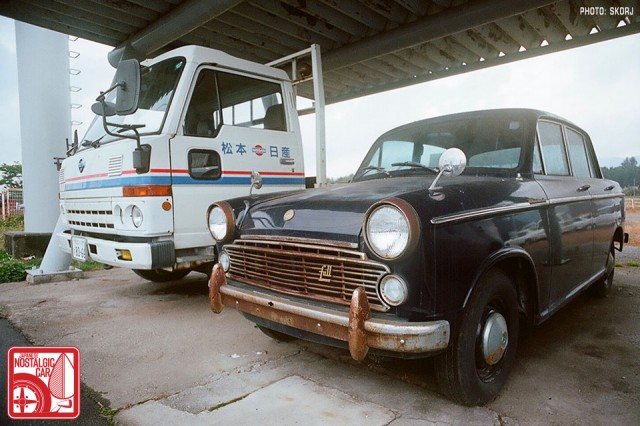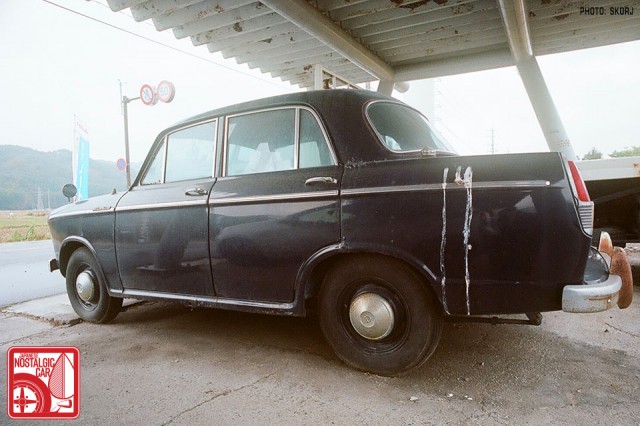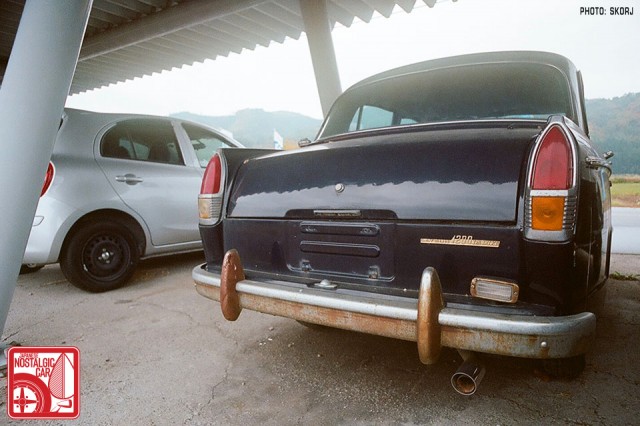 Down the row a little, past some agricultural machinery, was a moderate condition 312 Bluebird. Badged as a Full Automatic Datsun 1200 Deluxe, it too looked largely complete and in reasonable condition for its age.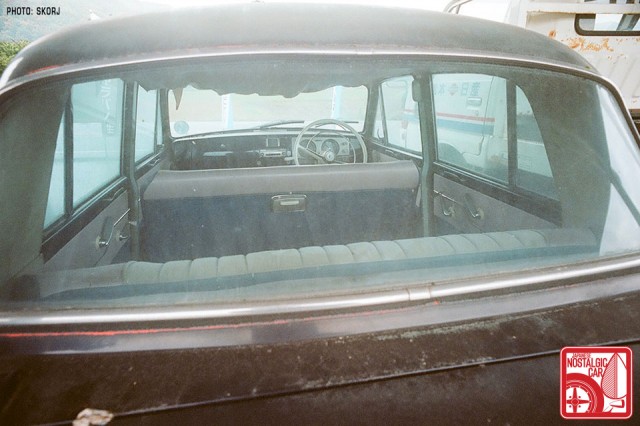 Though the exterior was in need of a good polish, the spartan interior was still in very good shape.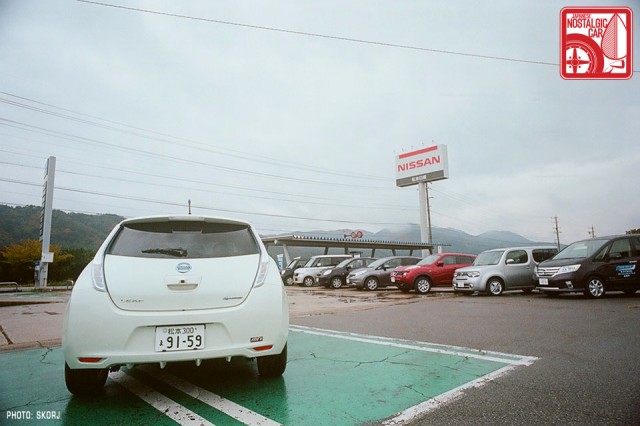 We enjoyed the contrast of a 2013 plug-in Leaf parked on the lot with its Nissan counterparts from 50 years earlier, and pondered if the Leaf was still about in 50 years, what it too would be accompanying in the future. As Nissan's first mass-produced plug-in, was it to be a classic car warranting preservation one day too?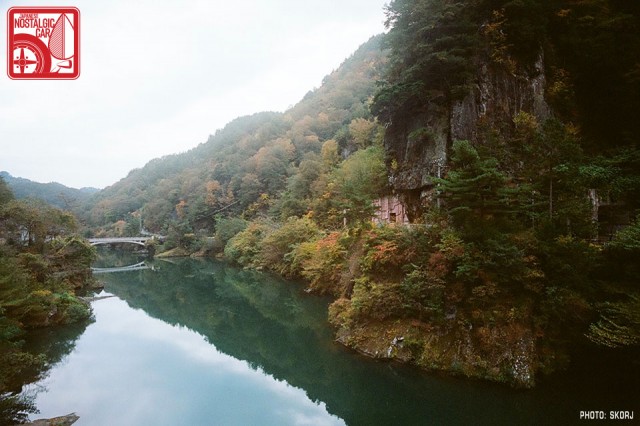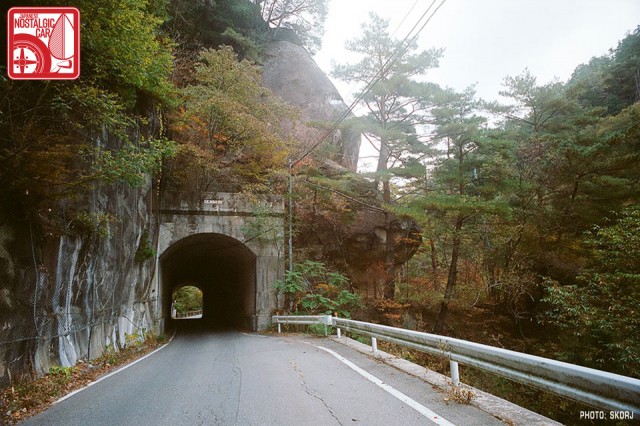 After a night in Matsumoto, we headed north back to meet the Nagano Expressway at Chikuma, passing many sights including the ever-interesting mountain roads, and valleys.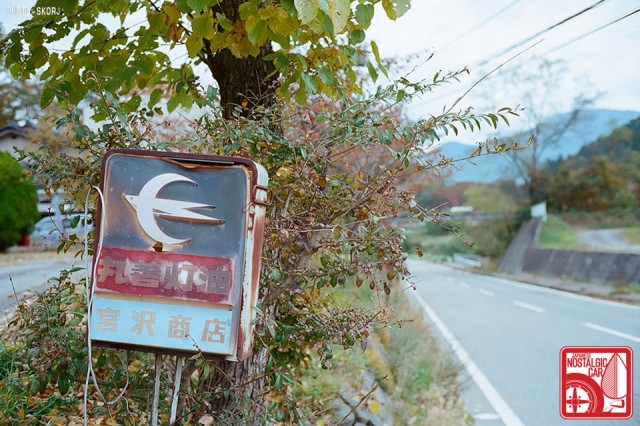 Here, an old kerosene advertising sign sits beside the road next to a general store. We stopped here looking for a hot can of coffee, and the inevitable rural street scene.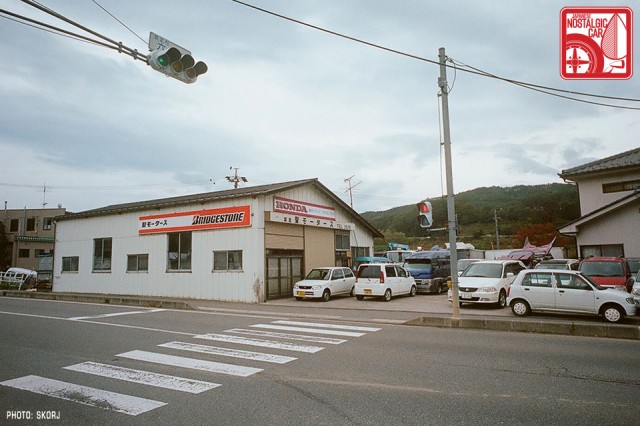 A few kilometers down the road at a Honda dealer, likely established in the 1960s, we were surprised to see a near complete Honda T360 truck.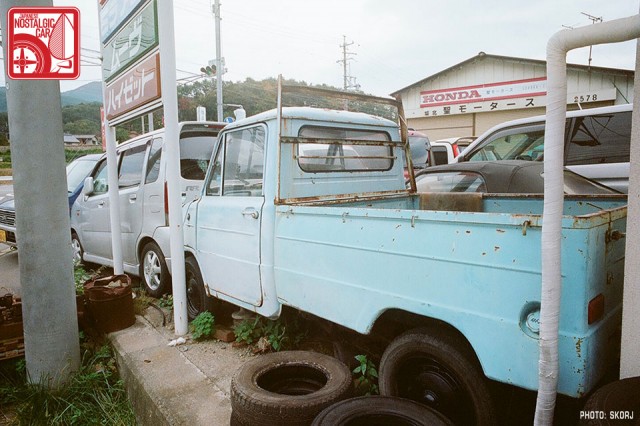 Careful inspection showed it had not been repainted, and was in remarkable condition for its age, and having sat outside in the snows for what seemed like many years.
These mid-engined machines were the first four-wheeled vehicle Honda made. With an engine and gearbox configuration setting the development path for their S500, then S600 and S800 series sports cars. Certainly this was an example well worth preserving too.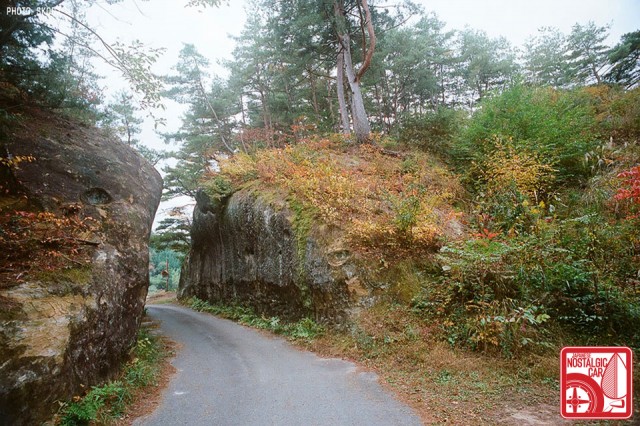 On our way back to join the Nagano Expressway for our journey back to Tokyo, we again explored some back roads. One particularly narrow path traversed a famous kuridoushi (hand cut divide), carved into the solid rock when they built the nearby Aoyagi Castle in the fifteenth century. Many hand-carved stone artifacts are scattered through the forests in this area, again making for a fascinating diversion from routine exploring.
With many local shrines in the area, we took the time to explore the bamboo forests and as many as possible, including one guarded by the messengers of Inari – the kitsune (fox) who has been known to take the form of a man during daylight.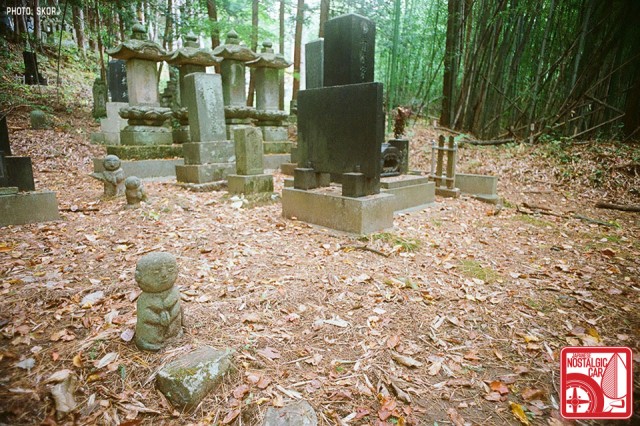 Graves and shrines surrounding the Aoyagi Castle grounds were watched over by guardians of the forest. Samurai once congregated here.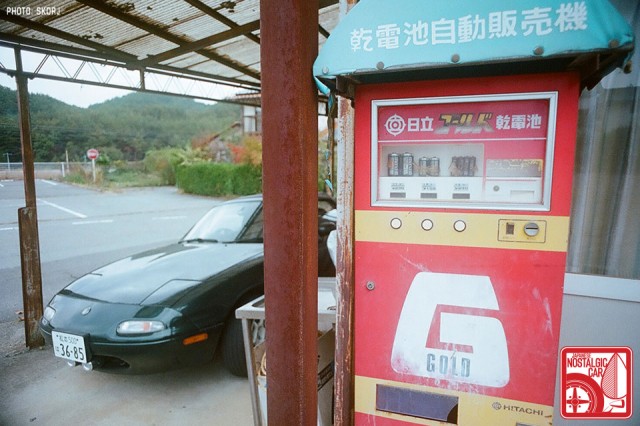 Parked outside a nearby hardware store — and its battery dispensing vending machine — was a well-kept first generation Eunos Roadster.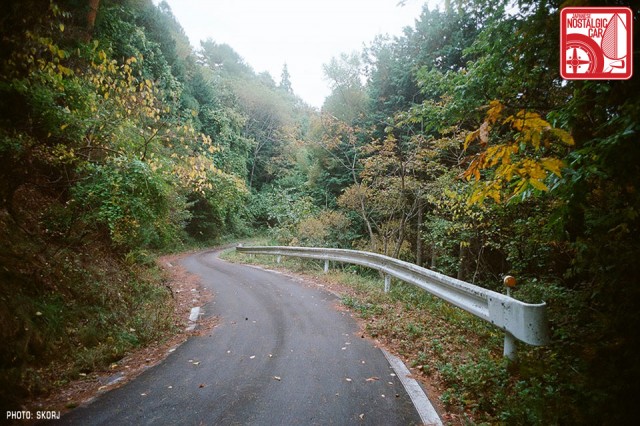 With many more local roads winding off into the mountains, the Roadster's weekend pursuits has us too wishing for an agile little car to enjoy the many corners over our usual CR-V.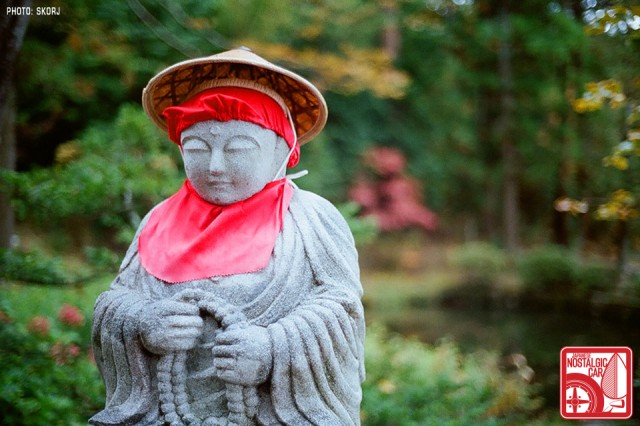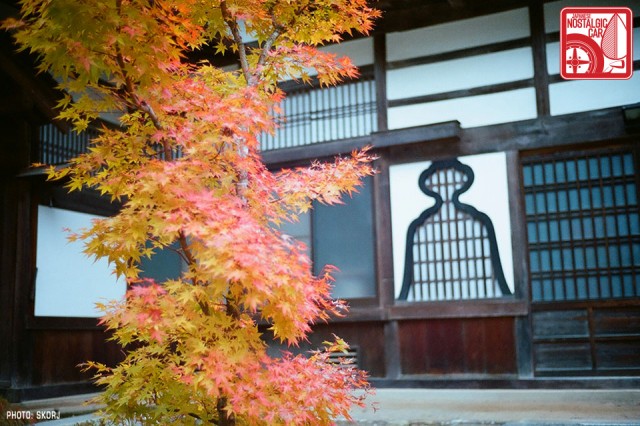 Aoyagi Castle was an important battleground between warring clans back in the 16th century.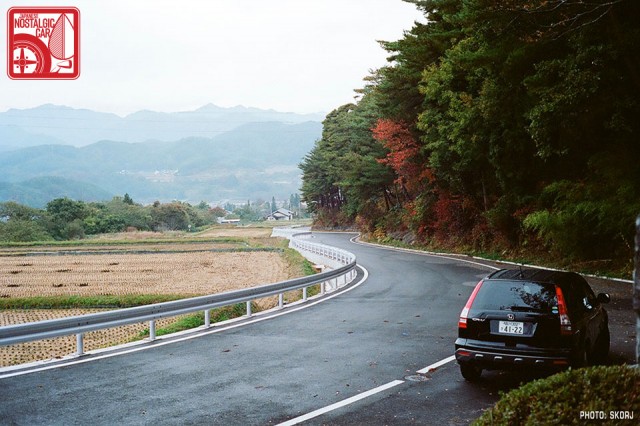 As the road opened out into rice fields and local villages, we stopped at another shrine for a quiet drink, before setting off to our next destination, Kofu Castle.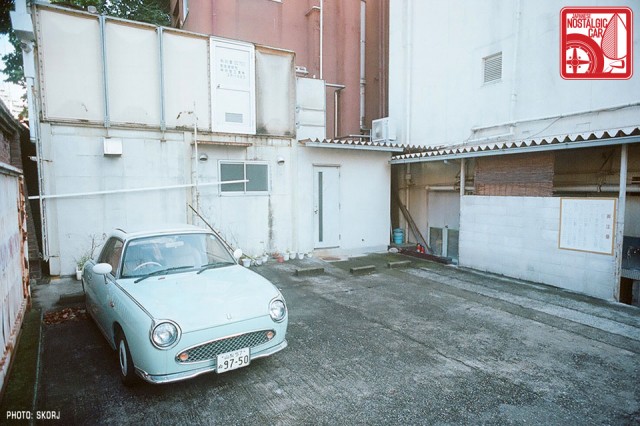 Parked next to Kofu Castle was a suitably toned Nissan Figaro, blending in nicely with its pastel shades behind a small office building. Now known widely outside of Japan, their retro style was an eye-opening concept for Nissan at the time, making the 1.0-liter turbo-charged machine very popular.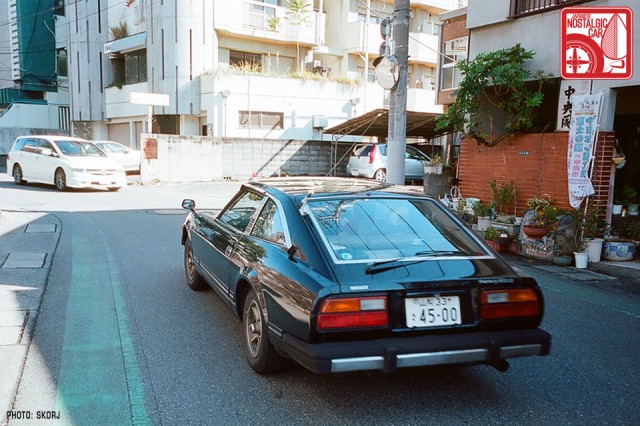 Cruising past, looking for somewhere to park, was a CB radio equipped 2+2 S130 Fairlady Z. By the age and attire of the driver, it was almost certainly a one-owner machine. That it was also carrying original period Yamanashi license plates also indicating it was a local car for all its life.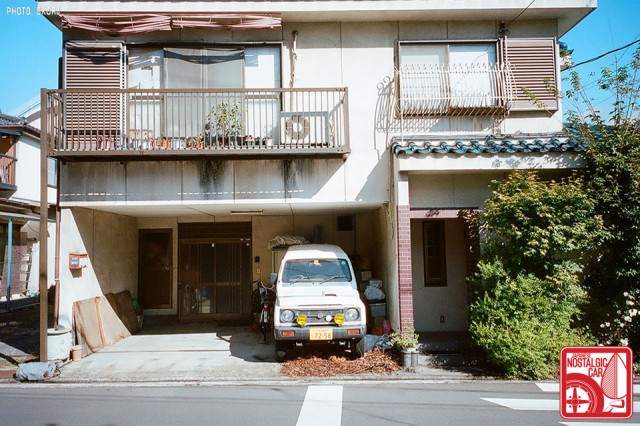 We weren't quick enough to photograph her, but a local oba-san drove off in a matching Suzuki Jimny from her garage — making a pair that lived here.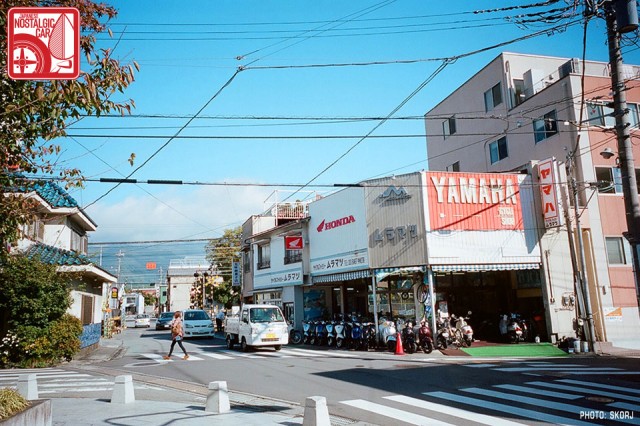 Much of Kofu retains its traditional Japanese streetscapes, with many local shopping areas and buildings still in use. Just outside the castle an old style shopping street is being reconstructed in pre-Meiji style — sure to warrant a return visit in the summer.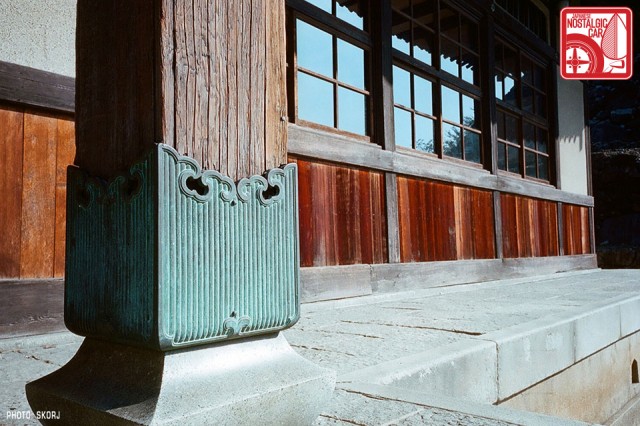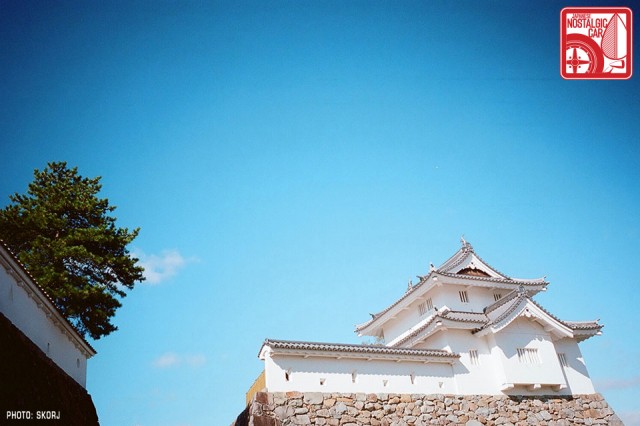 The grounds of Kofu Castle are spectacular, with reconstruction and ruins both in equal measure.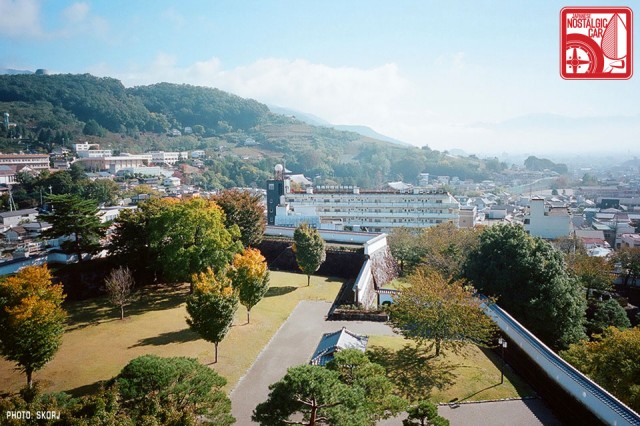 The spectacular views out over the valley are a great compliment to many of the original buildings in the area, including a large dojo.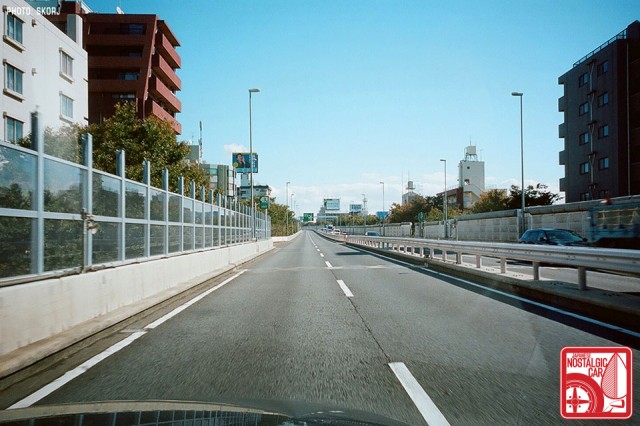 Coming home into Tokyo on a Monday at lunchtime, we enjoyed gloriously clear blue skies, and equally clear expressways with little to no traffic for the whole journey back into the capital.
Skorj is a photographer living in Japan and co-founder of Filmwasters. All photographs taken with a Bessa R3a on Kodak Ektar 100.