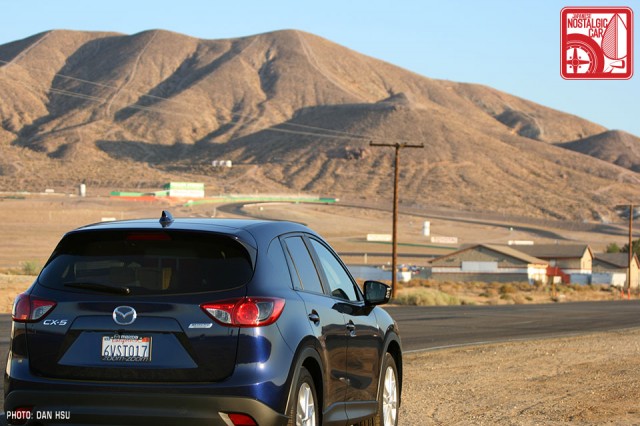 We didn't know it as we barreled up the Newhall Pass, but we were driving the best new Japanese car of 2012. What might that be, you ask? Well according to the panel of journalists that make up the Japan Car of the Year selection committee, it's a bit of a surprise — the Mazda CX-5.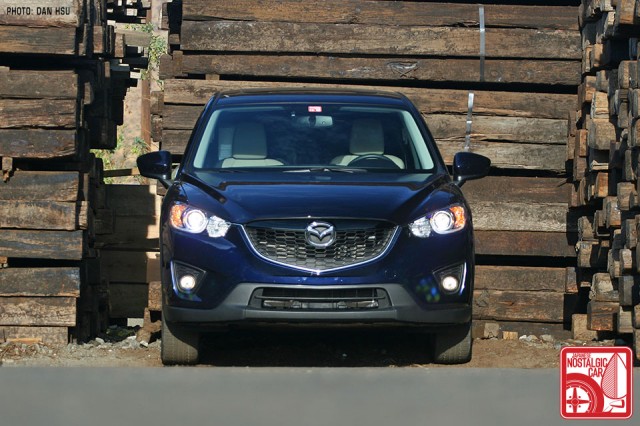 Don't get us wrong. It's not that the CX-5 isn't a fine ride (it is), but in a year that saw the debut of the Toyota 86 and Subaru BRZ twins, it was shocking to see yet another crossover snatch the title from a car whose arrival has been treated as nothing short of messianic.
It's not like JCOTY judges don't appreciate a sporting machine, either. Mazda's last win was in 2005 with the MX-5, which is still one of the purest distillations of motoring fun money can buy. In fact, while no one was looking the Hiroshima automaker has taken the crown for an all-zippy, superbly handling lineup from the former champ, Honda.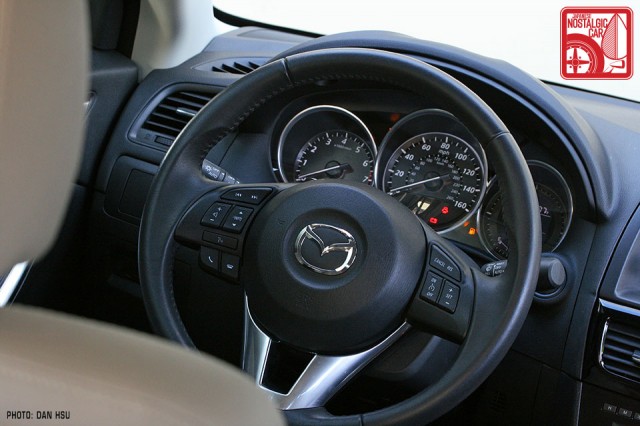 Remember in the 90s, when every single vehicle wearing Soichiro's name was an absolute blast to drive? They may not have had the most horsepower, but everything from NSX down to the lowliest Civic was imbued with a certain smile-inducing flingability. And while Honda spent the last decade squandering the goodwill developed by those cars, Mazda has quietly taken the reins with a stable that includes the Mazda 2 (which JNC readers voted the one new car that provides the most Japanese nostalgic driving experience), the hot hatch Mazdaspeed 3, and the aforementioned MX-5. Heck, even the Mazda 5 is, for a minivan, pretty darn sporty.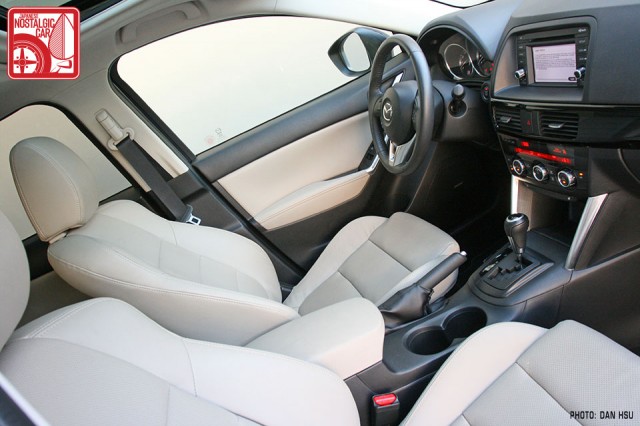 Our journey with the CX-5 began as many of our Grand Tours do — with a need to lug three warm bodies and a bunch of gear to a car show. This year the annual SevenStock gathering of rotary fans joined forces with the MazFest track day at Willow Springs International Raceway, and so we were headed about two hours northeast of Los Angeles.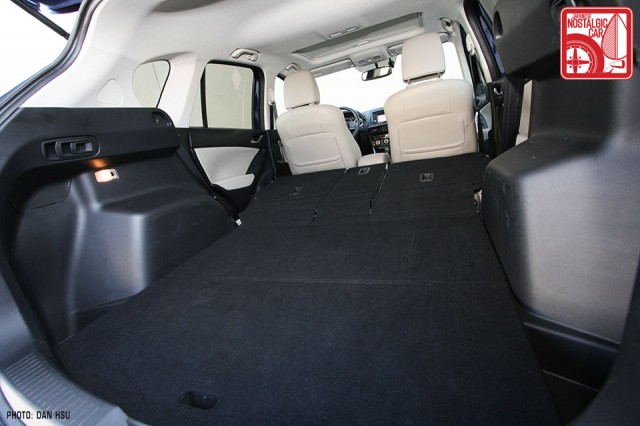 Our usual hauler, a 1986 Cressida wagon, was unfortunately built before the invention of the 40/20/40 rear split. I'm a cruel editor, but even I wouldn't force a JNC staffer to ride dead hooker style in the cargo area. Besides, we weren't going to a Toyota event, so in the name of Mazdafarian solidarity we went to our friends at Mazda USA for a brand-spanking new CX-5.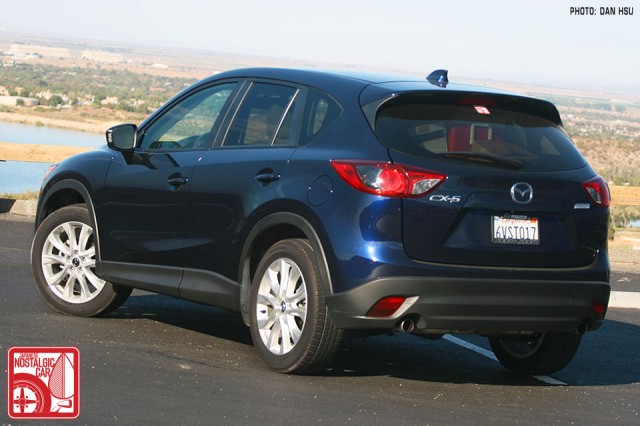 The trunk swallowed all our junk, including a five-foot EZ-Up tent, with no drama. It may compete in the entry-level crossover class, but it actually had more cargo space than the Toyota FJ Cruiser we took to San Francisco. The CX-5's insides are deceptively large, the result of an optical illusion created by the flowiness of its lines.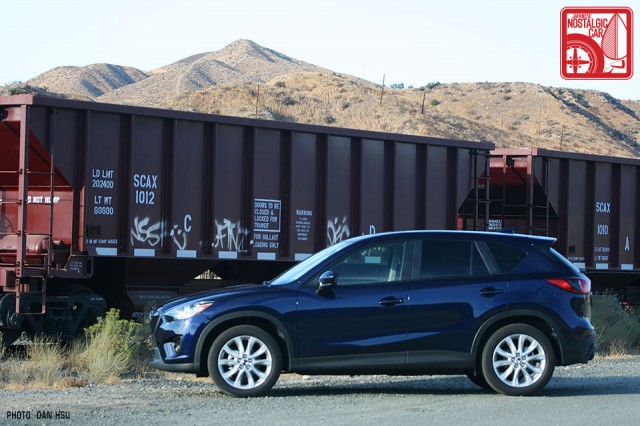 The CX-5 is the first production Mazda to adopt the company's new Kodo design language. Debuted on the jaw-dropping Shinari concept, the "Soul of Motion" styling direction is meant to evoke speed and tension even when the car is at a standstill. More specifically, the CX-5's sheetmetal sculptors looked to a ready-to-lunge cheetah for inspiration.
We're not so sure about that, but it's still the best looking cute-ute on the market today. We just wish there wasn't that swath of black plastic along the rocker panels, but even so the new duds are infinitely better than the stupid grins previous generation Mazdas couldn't seem to wipe off their faces.
We, on the other hand, sure as hell weren't grinning as we set off at 4 a.m. Before the show a group of of rotary enthusiasts organized a caravan to Willow Springs over Facebook. The rendezvous point in Santa Clarita turned into a huge pre-dawn car show, with rows of gleaming RX-7s ready to rocket up the Newhall Pass.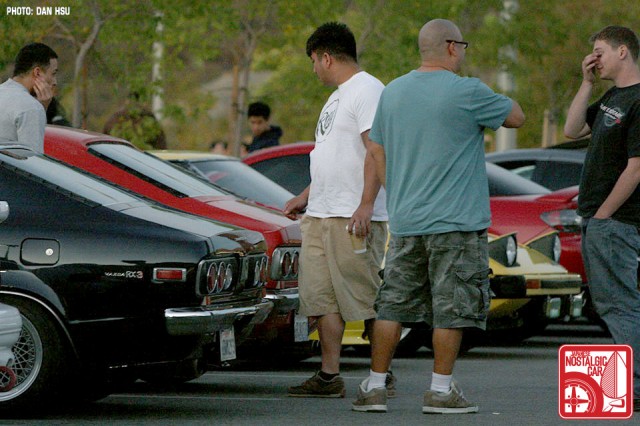 We swung by for a brief minute, and though the CX-5's engine is a 2.0-liter four rather than a monster turbo Wankel, the small SUV did receive its own share of admiration from the Mazda faithful. Sadly, we had to bail early in order to set up our booth at the show, and thus had to forego watching a gang of classic RX-3s roaring into Antelope Valley.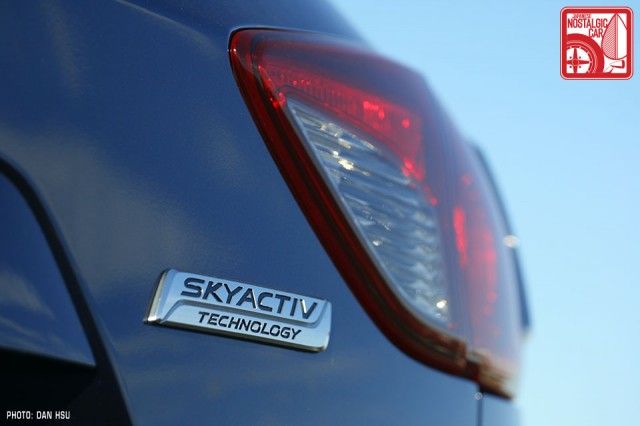 California's Antelope Valley is also known as the Aerospace Valley thanks to several US Air Force and NASA projects once based in the area. Chuck Yeager broke the sound barrier there in 1947. Seven years later, the first human being to see the curvature of the Earth did it there. The F-117 Stealth Fighter and SR-71 Blackbird were both built nearby (Trivia fact: the latter, you might recall, shared the screen with a Mazda RX-8 in one of the X-Men movies).
Under these active skies seems like as good a place as any to discuss Mazda's new family of SkyActiv engines. Mazda claims that its new direct-injection tech and whopping 13:1 compression ratio are what allow the CX-5 to deliver 32 highway miles per gallon. And while we did manage 28 under lead-footed conditions and mixed environments, its 155 horses did feel like they were working extra hard to hustle themselves down the highway. Mazda is aware of this and is already planning to add a larger motor to address the shortcoming.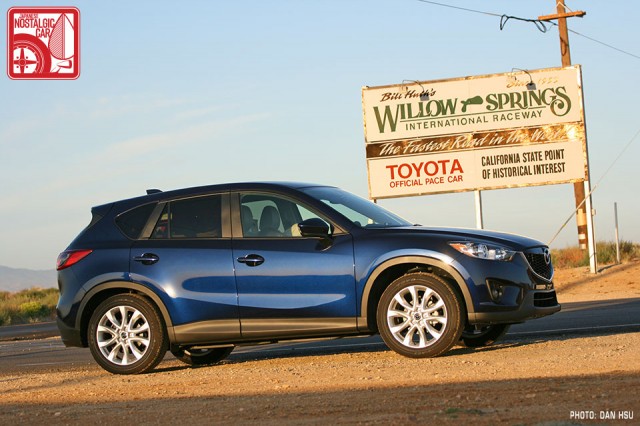 What needs no improvement, however, is the CX-5's impossibly brilliant handling. Seriously, there is absolutely no reason why a 3,300-pound SUV should feel this planted while being swung around a cloverleaf on-ramp. This thing grips better than a lot of so-called sports sedans out there, and much credit goes to Mazda's genius chassis engineers. It's also further evidence that Mazda is the new Honda.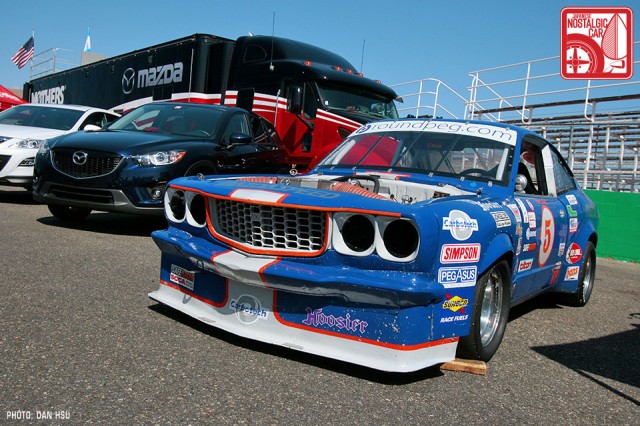 We were so smitten by the CX-5's handling that we decided to do Mazda a solid and display the CX-5 along with other new Mazdas at the Mothers Car Care trailer. When Aaron Downey's brutal SCCA E-Production RX-3 pulled in beside it, we immediately noticed a resemblance in the two cars' grilles.
Mazda's been using five-sided smileys for a while now so it's not entirely clear whether they intentionally drew upon the RX-3 for the Kodo grille. Regardless, we find the "wing" that emphasizes its lower half and extends into the headlights both ingenious and gorgeous. Moreover, if the drop-dead sexy new Mazda 6 is any indication of what's to come, Kodo's going to be our favorite new word.
We were ambivalent about the Stormy Blue Mica paint, but the accompanying Sand leather really set off the cabin. It didn't give you a second degree burn after being parked out in the sun all day and reminded us of olden times when car interiors weren't darker than a funeral home during a power outage.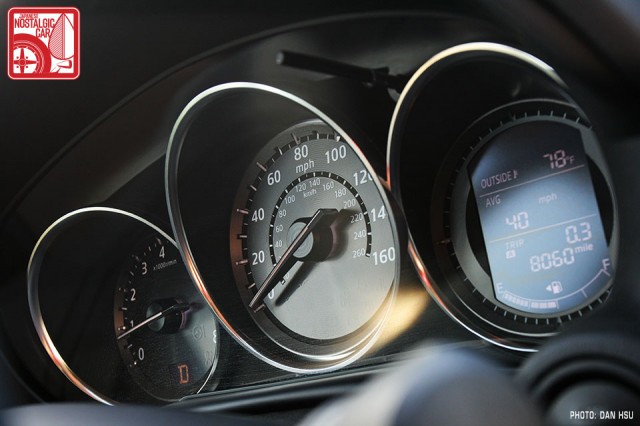 Despite its dramatic new exterior the CX-5's dashboard and console are still laid out in an exceedingly traditional fashion. There are no bizarre flourishes for the sake of being different and controls are positioned in locations that haven't changed for decades — unlike, ahem, another once-ergonomically-great manufacturer that we've already ragged on enough in this article.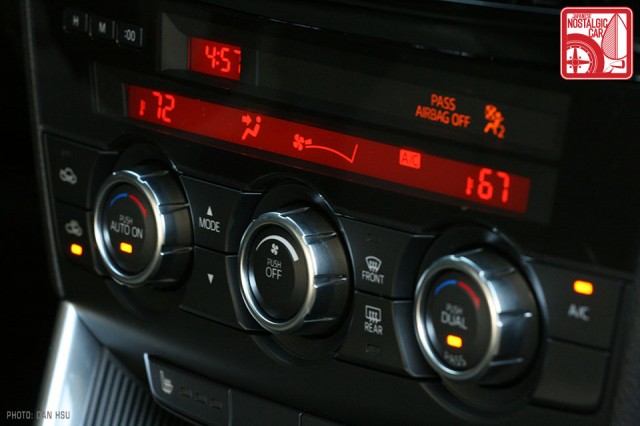 We had only two minor gripes with the interior. First, the lights are orange. We prefer old school whites and pale greens to the feeling of sitting inside a giant jack-o-lantern at night. Second, the Tom Tom GPS and audio interface is just horrid, but it wouldn't be an issue if we were buying our own CX-5 because we'd skip the navi altogether. Really though, these are small nits that we're picking.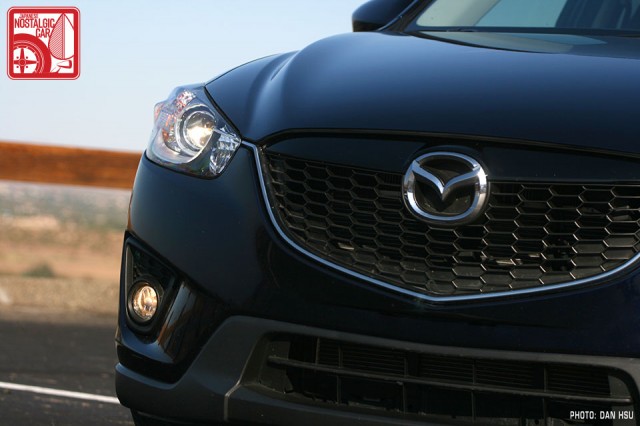 You can read more about the Mazdapalooza in Parts 01 and 02, of our coverage, but as we headed back to Los Angeles we realized the tragedy of the CX-5. Yes, it looks handsome, gets great mileage and handles fantastically, but in the end, Mazda will probably sell a pithy sum.
On every automotive site across the web commenters claim that if Automaker X would only listen to them, the enthusiasts, they'd buy X's products like hotcakes. Well here's Mazda, building exactly the types of cars Internet noisemakers clamor for, putting them in showrooms, and watching the Toyota dealer next door sell ten times their numbers in RAV4s. Perhaps that's why the Japan Car of the Year panel chose the CX-5 after all. Everyone and their mother is already aware of the 86 and BRZ's greatness. Someone needs to cheer for the Mazdas.